Affordable housing developments tend to use institutional-grade materials that continually remind occupants that they are not in traditional homes. The Skid Row Housing Trust in Los Angeles, however, is addressing this disparity by embracing "design equity." This philosophy acknowledges that everyone deserves to feel good about their home, including people experiencing chronic homelessness or other challenges. This philosophy influenced decisions for all products specified for their recently completed FLOR 401 Lofts, including door closer hardware.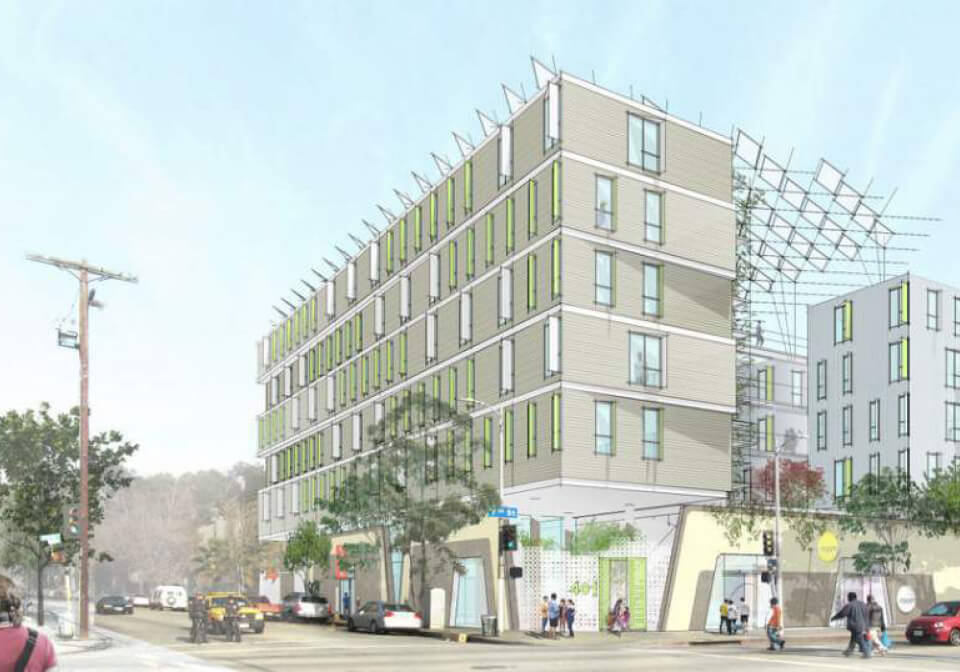 FLOR 401 Lofts, Los Angeles
The Lofts, a six-story permanent supportive housing development in Downtown Los Angeles, provides homes for veterans experiencing homelessness, as well as individuals with low incomes and special needs. Brian Lane, principal architect for the project designer, Koning Eizenburg Architecture, says the firm's affordable housing design teams, "try to select materials we would like to have in our own homes."
The firm, for example, rejected surface-mounted, overhead door closers that looked too institutional to use on the front doors of the apartments. Instead, they specified Waterson closer hinges to provide more attractive, less obtrusive hardware to make the entrances "feel like your own front door."
Overhead Door Closer Alternative
Multifunctional Waterson closer hinges serve both as hinges to hang the doors, and as door closers to close the door. As attractive as they are functional, these all-weather hinges are tough enough for heavy duty use and tested to one million cycles. Swing clear types helped meet ADA requirements since they allow the door to open wider. In addition, the hybrid hydraulic braking mechanism ensures that the doors close softly, without disturbing residents – another indication that the project team embraced design equity.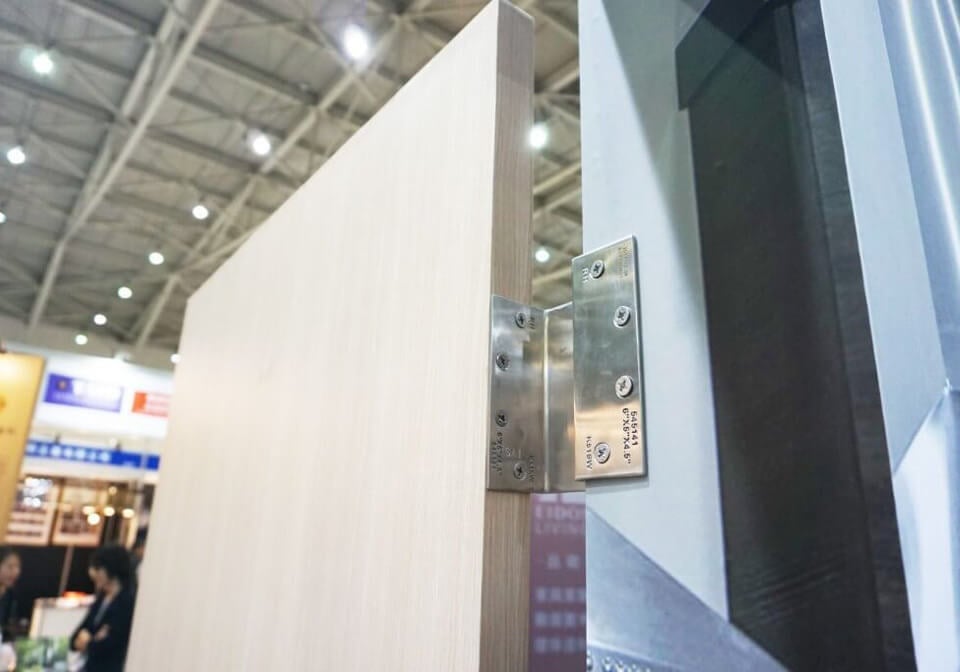 The architect states that FLOR 401 "offers more than the 'architecture of survival' on LA's Skid Row." When designing permanent supportive housing, Lane believes there is a moral obligation to avoid materials that feel institutional. It was important to Lane to "give the feeling that someone cared about the residents" and how they might use the space, adding that "Even the doorbells should sound nice, to say 'welcome to my home,'" instead of sounding shrill and unwelcoming.
Along with 98 studio apartments and a manager's suite, this $50-million project features support services such as on-site case management facilities and therapeutic community spaces. The facility opened its doors to residents in January 2021 and is pursuing LEED Platinum certification.
Share This Story, Choose Your Platform!