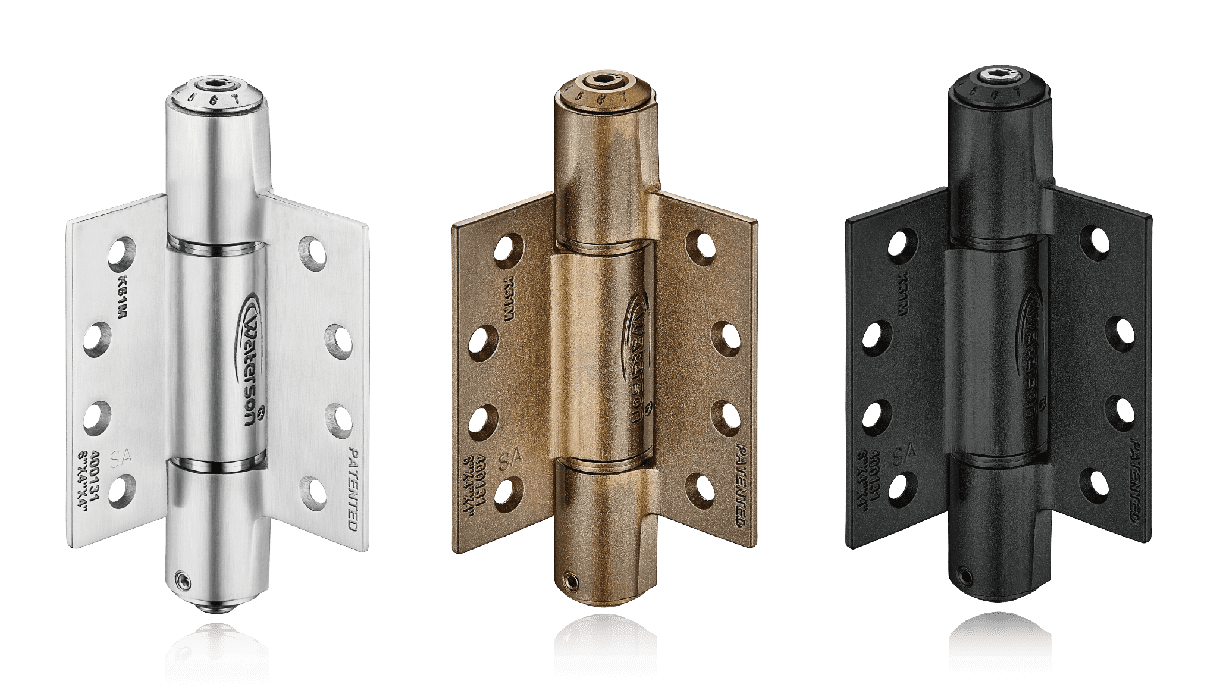 Fire rated commercial grade self-closing hinge – Quite Close Spring Hinge – Aesthetic- Fully Adjustable – Adjust Closing Force – Adjust Closing Speed. ADA Compliant – ANSI Grade 1 – UL Listed- 3hr Fire-rated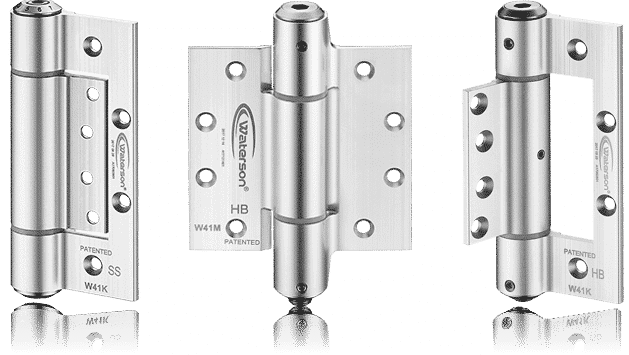 Non-fire rated residential application – Soft close spring hinge – good to the eye – easy installation – UL certified mechanical structure – overcome air pressure problem in confined space – replacement for the traditional door closer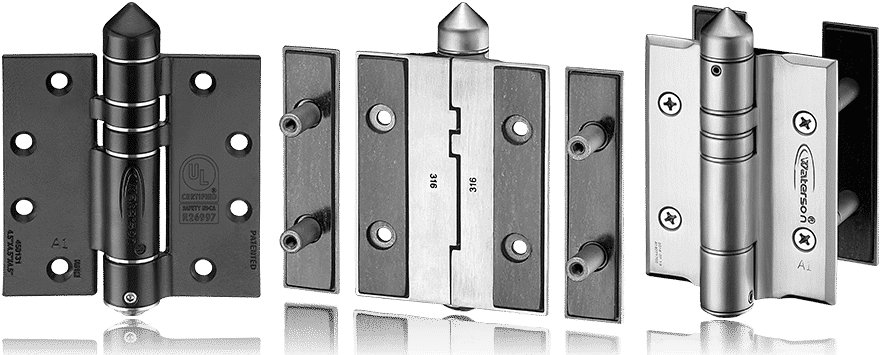 Speed adjustable gate door closer  – very Durable – super Reliable – field tests for more than 4 years – Heavy duty construction – Salt spray test – Optimal weather resistance – Meet ADA code – Easy to open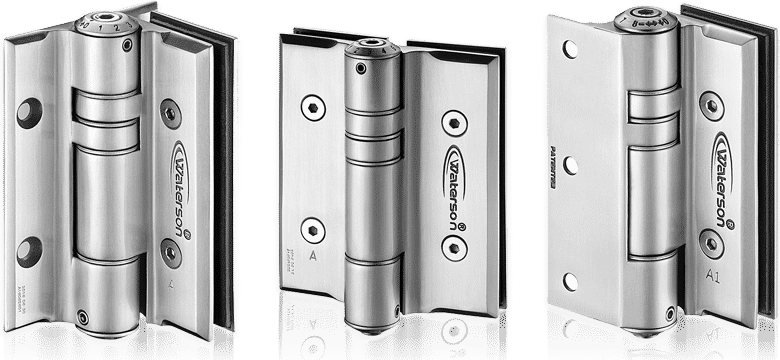 Quiet closer for glass door – Commercial grade – Good for high traffic – Replacement for traditional floor spring or closer – Pre-drilling of glass required – Good for glass 8-12mm – the most costs saving solutions for glass door application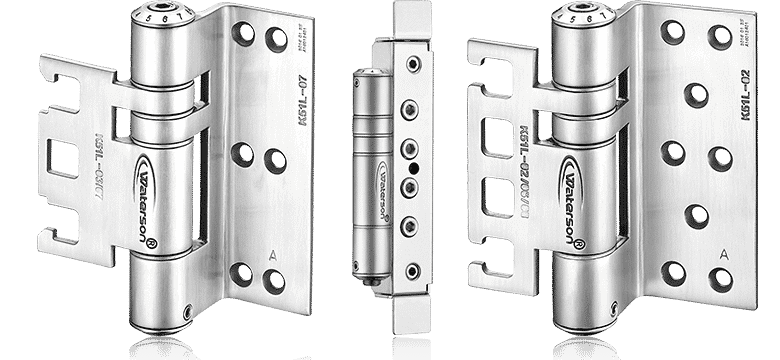 3D Adjustable Door Hinge – K51L-3D Stainless Steel Material
Optimized for residential project and designed for minimum maintenance. Save you the labor and cost of installing concealed door closer or floor spring. Suitable for Fire-rated door.Cost efficiency, zero maintenance, fire safety all covered.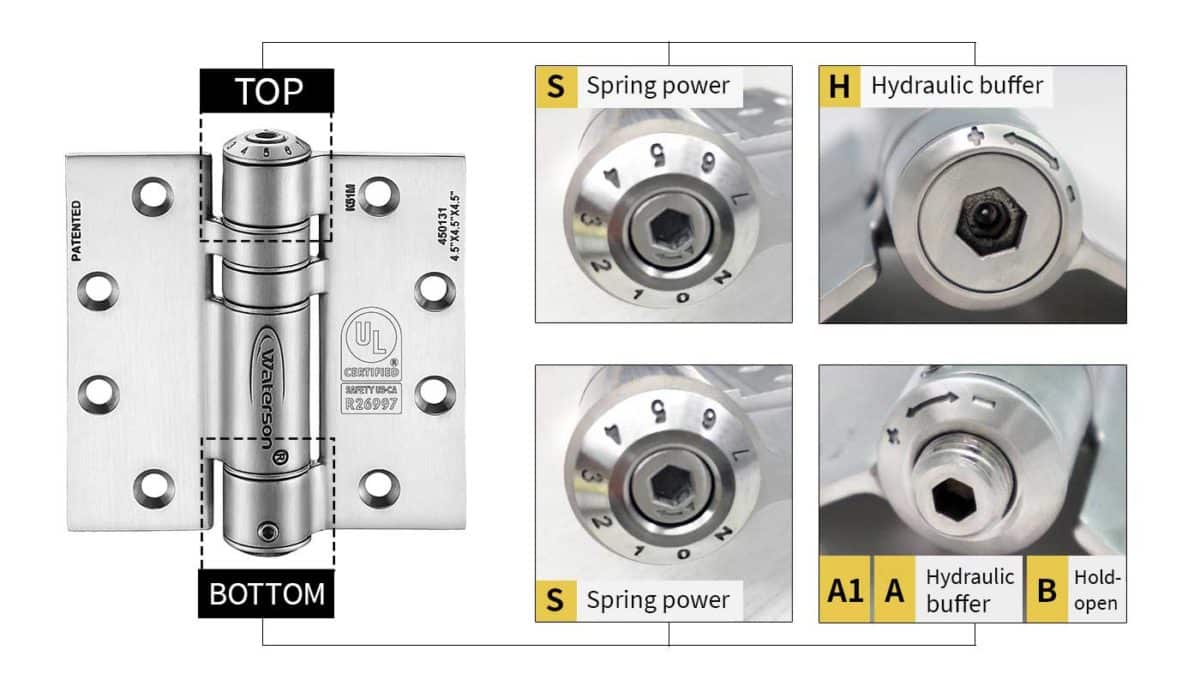 Feature highlight – the special characteristics of our hinges
Installation guide – What you should pay attention to when installing our hinges
Adjustment guide – How to adjust Waterson hinge easily

1 Million Cycles,




Our Certificate,




Your Confidence.
1 million times of opening and closing equal to approximately 20 years of use for 100 daily cycles. This test gives us the certificate for our design, and also gives our customers the confidence in our quality.
To fully control every single factor in the testing processes, we designed the testing apparatus based on official regulation, and consequently passed the highest safety standard of ANSI/BHMA A-156.17 Grade1 with UL (Underwriters Laboratories Inc.).