Waterson 3D adjustable door hinge developed for the heavy-duty door, long-life performance. Optimized featuring for smooth door opening with reliable, easy maintenance operation. It is fully adjustable in 3 directions, and the patented design allows the hinge to close the door with speed control function. Save you the labor and cost of installation and adjustment. You can finish all the adjustment with only a wrench.Great for residential project and designed fire-rated door.Cost efficiency, zero maintenance, 3 hours of fire safety all covered.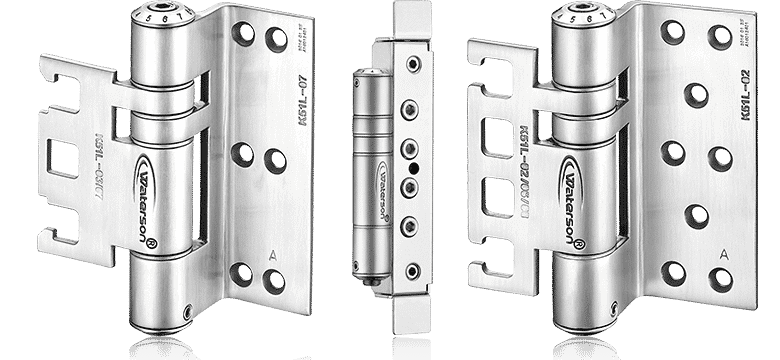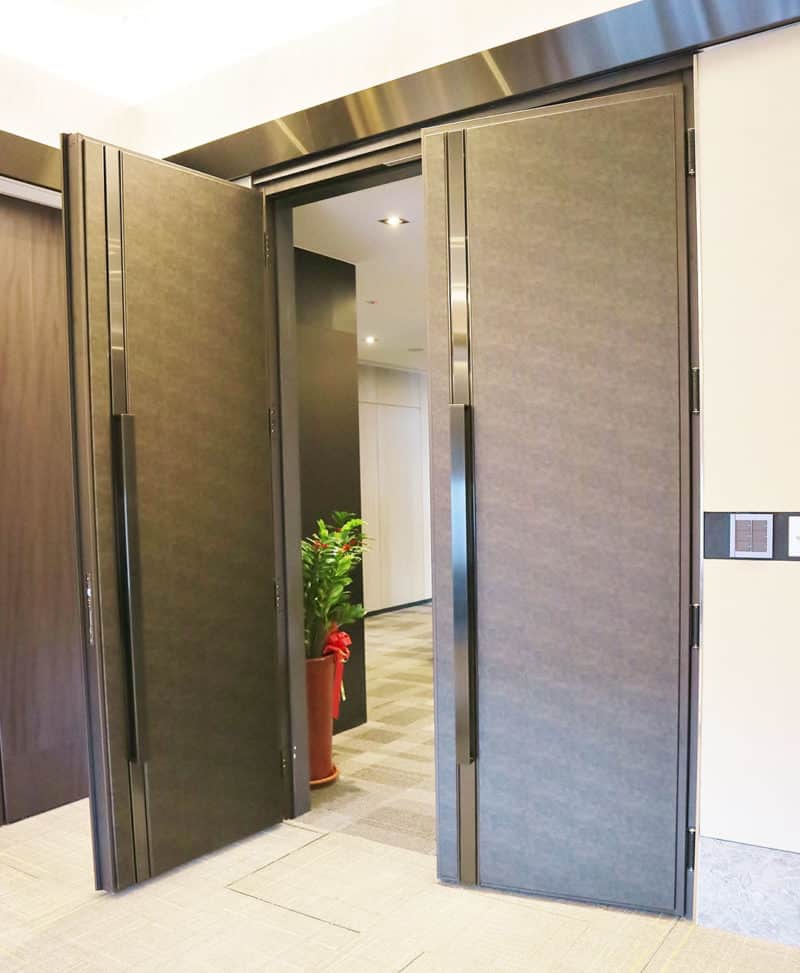 Specialized hinge structure for heavyweight doors.
3D adjusters come in various sizes to fit frames of all kinds.
You can effortlessly adjust both the position of door and hinge via adjuster in all dimensions.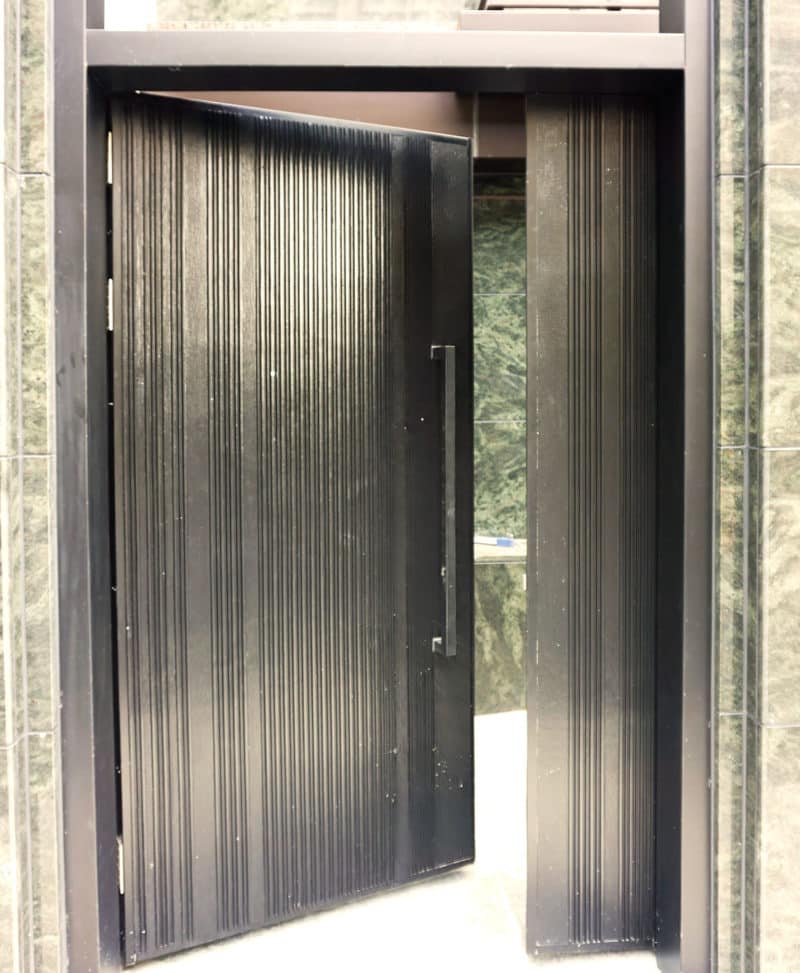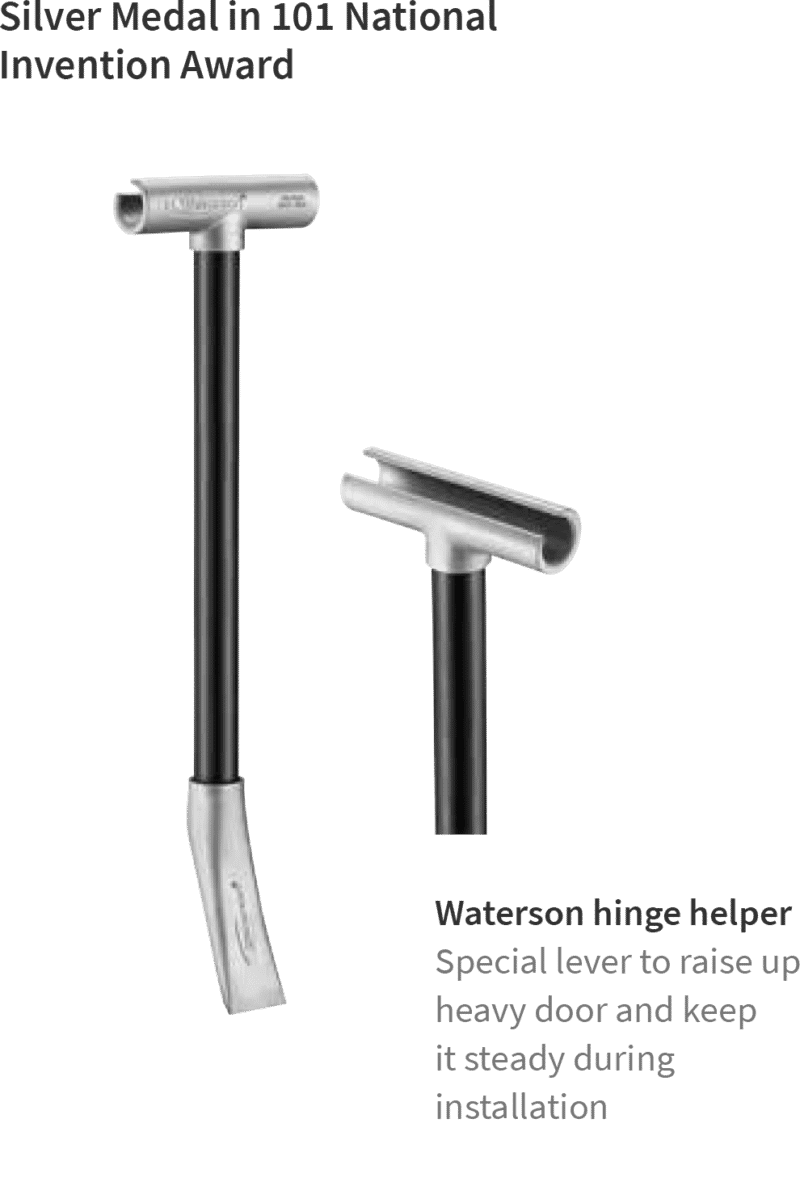 K51L-3D Waterson Lever –
Installation support for installation of heavy door
Waterson Hinge Helper
Special lever design keeps heavy door straight up safely and save the energy-draining process of door-lifting during installation.
Highly durable and simply dependable.
Sold separately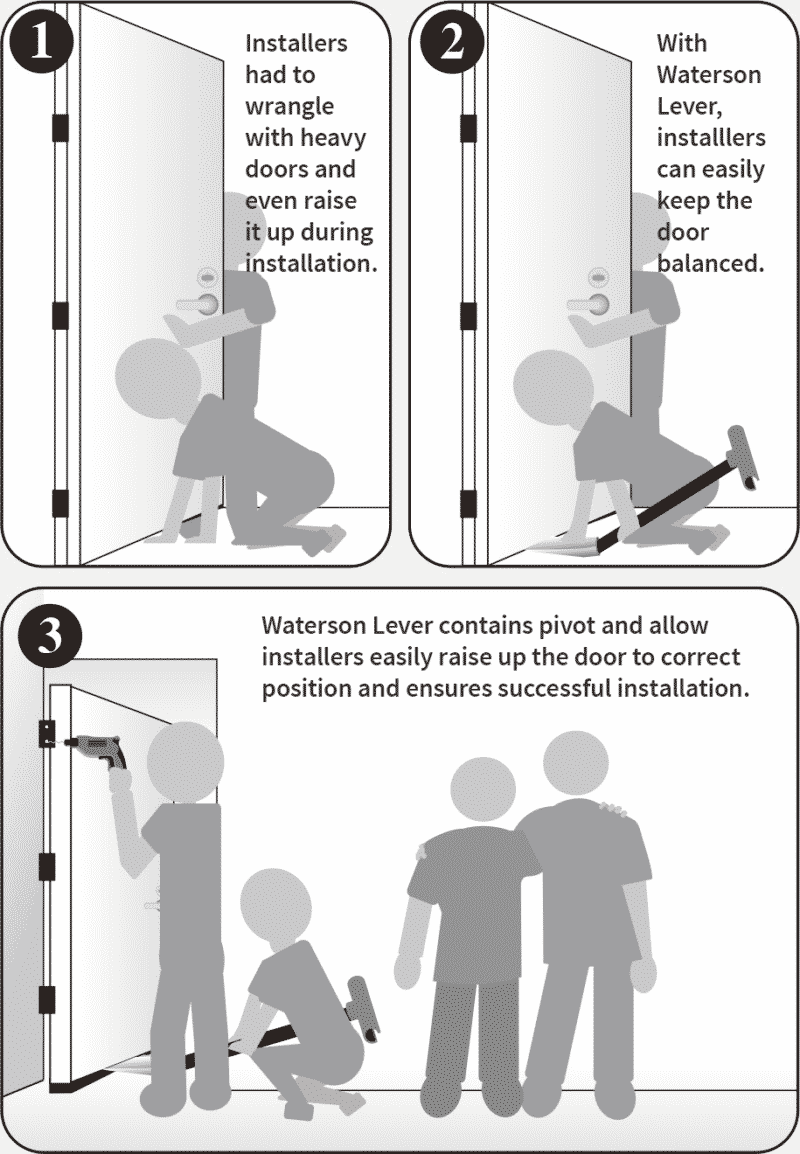 Videos for fire resistance test