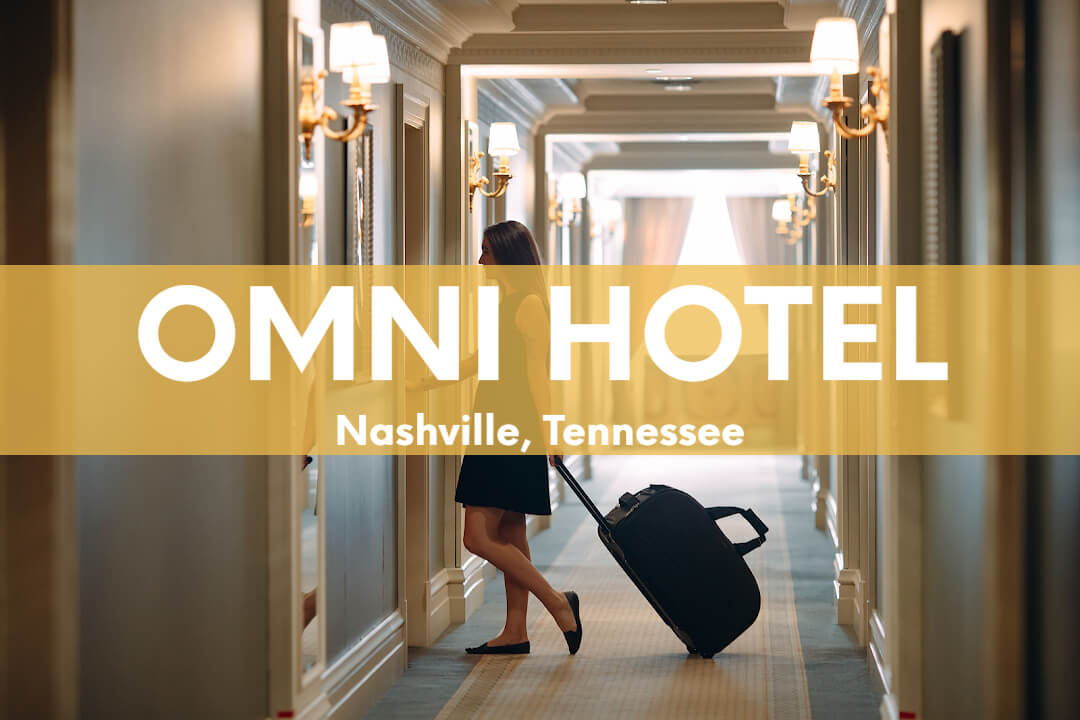 OVERVIEW

Successful hotel and hospitality management teams deliver exemplary guest experiences at the crossroads of operational and financial efficiency. From the front of house dining and entertaining services to the back of the house ensuring ample accommodations and guests' comfort, each arm of a hotel's operations is charged with finding that balance between a premium experience and an economy budget.
Omni Nashville Hotel, in Nashville, Tennessee — The Hotel's Director of Engineering vetted a number of alternatives – from competing hinge manufacturers to alternative products like overhead door closers and spring hinges before selecting Waterson. An initial test of guest room doors switched over to Waterson Self-Closing Hinges proved they had made the right choice, when they found switching to Waterson Self-Closing Hinges reduced them two major expenses.

Reduce Maintenance Costs

Omni Nashville Hotel's maintenance team had been routinely replacing failing spring hinges that were installed on each of the 800+ guest room doors. A&D professionals need to diligently select door hardware that prevents loud door slams while applying enough pressure to securely shut the door even if not pulled to complete close.
After one year after Waterson Hinge installation, the closers worked great and only less than five rooms out of 800 needed slight adjustment. This greatly reduced the maintenance workload. Same problems? Change your spring hinges to our Commercial Self-Closing Hinges.

Reduce Operation Costs

A hotel guest room doesn't close automatically — this costs much more than you would believe. First, the room can't be sold. Staying one night in a five-star hotel can cost up to USD$350. When the room is not ready to be sold, the hotel loses USD$ 350 in revenue. Second, a room not closing inclines air conditioning or heat leaks all day long through the bottom of the guest room door, thanks to the invention of a drop-down system on doors. Furthermore, the corridor of the hotel is sometimes cold and hot, creating an unpleasant guest experience. Moreover, a guest staying in the room may feel disturbed easily by the light and noise in the corridor. All of these sum up operation costs.
Produced by Waterson unique investment casting process, our hinges are extremely durable and ideal for medium to high frequency use heavy doors. One million cycle-tested ensures consistent and effective swing performance.
Waterson Closer Hinge Systems combine door closers, spring hinges, and an optional hold open feature into one attractive & unobtrusive component. Our closer hinges are easily adjustable to comply with ADA & ICC A117.1 requirements for opening force and to assure quiet, secure closing. Made with stainless steel, Waterson closer hinges meet NFPA 80 and are UL 3-hour fire-rated, as well as suitable for both interior and all-weather exterior openings.
Related Article:Why Five Star Hotel Replace Existing Spring Hinge to Waterson in Just 2 Years?
Share This Story, Choose Your Platform!