Safety is the top priority for a "good hotel", among other factors including dwelling quality, hygiene, noise isolation, and fire resistance. Above all, door closing plays a huge role in hotel safety.
To guarantee ideal noise isolation, user security and fire resistance, hotel doors are typically weather stripped and equipped with door closer. Sometimes weather strips would touch the carpet and door closing would be consequently hindered by this "grinding" problem. You have to choose a competent door closer to be able to achieve automatic door closing.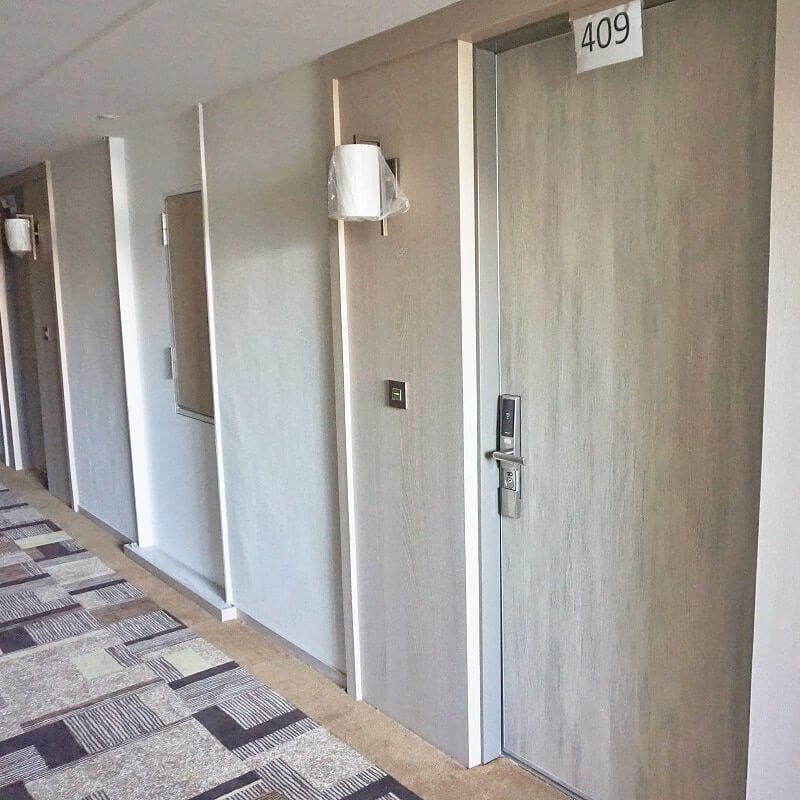 Typically designers are limited to choose from either door closer or floor spring. With door closer, the overhead arms and overall design are defeating designers' aesthetic intention. With floor spring, the floor-drilling processes would take countless hours to finish for all rooms. Even if you choose one of them, you would have to make sure the closing force is sufficient to overcome the resistance from the contact of carpet and weatherstrips.
Our client choose Waterson Stainless steel door-closer hinge for this problem. The installation is fast and easy, design is elegant, and closing force is competent even with the interfering contact of strips with floor. Security, noise-isolation, aesthetic design, and fire resistance are all delivered with one little hinge.
Photo Gallery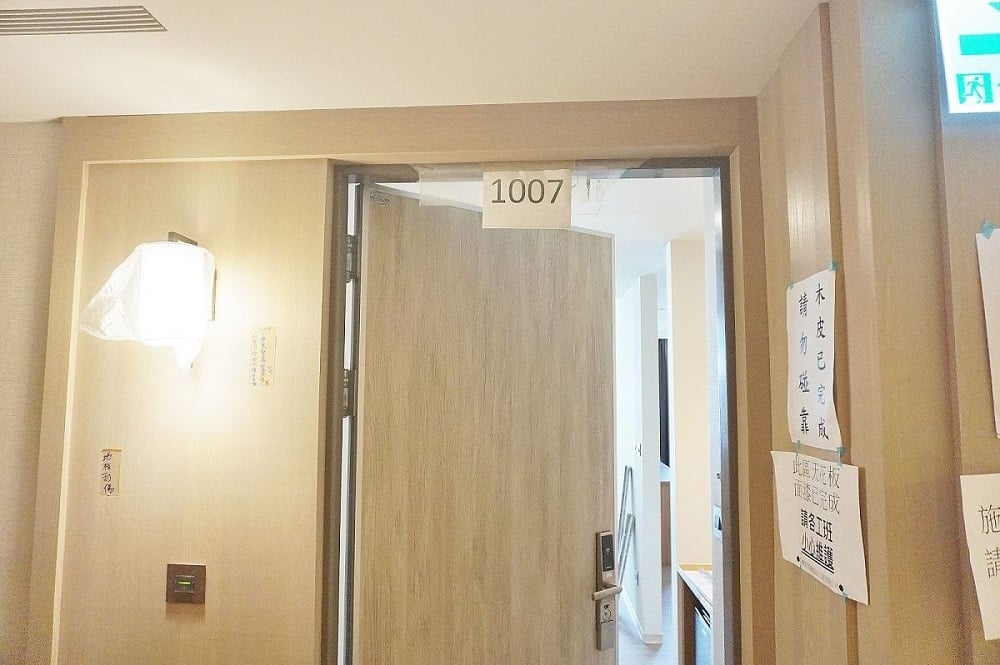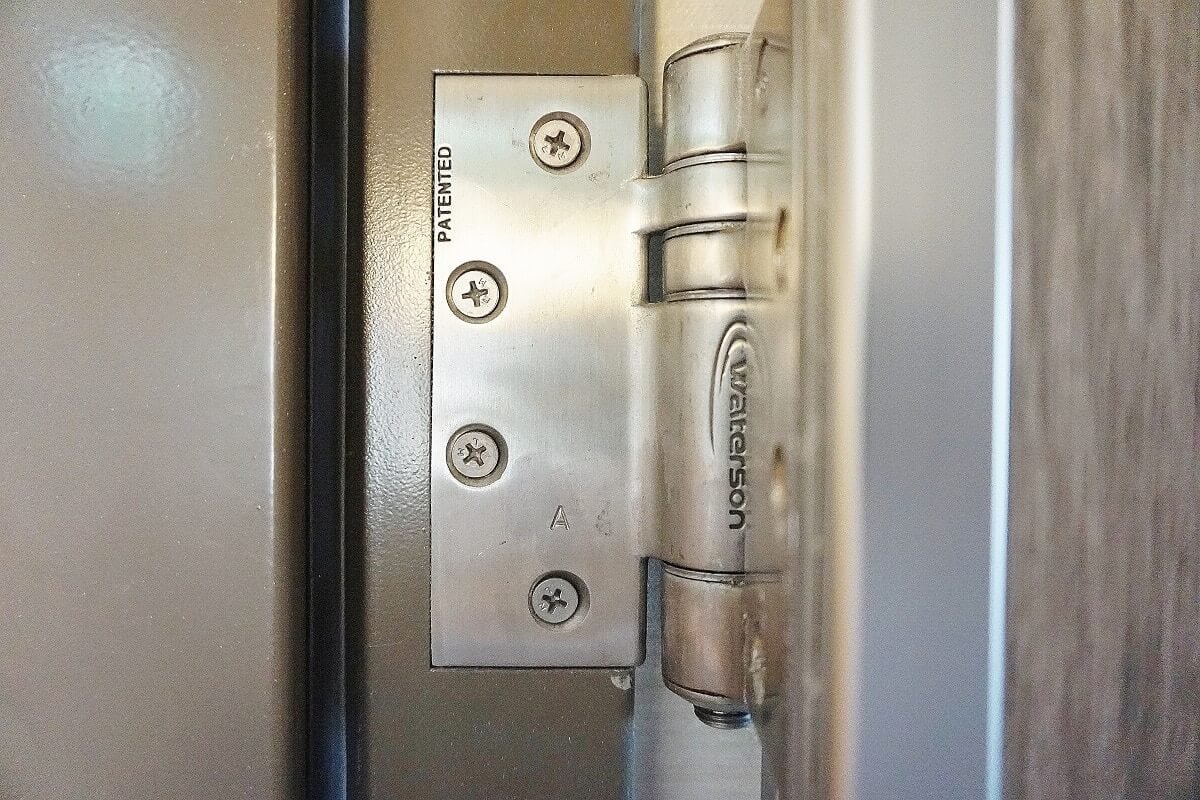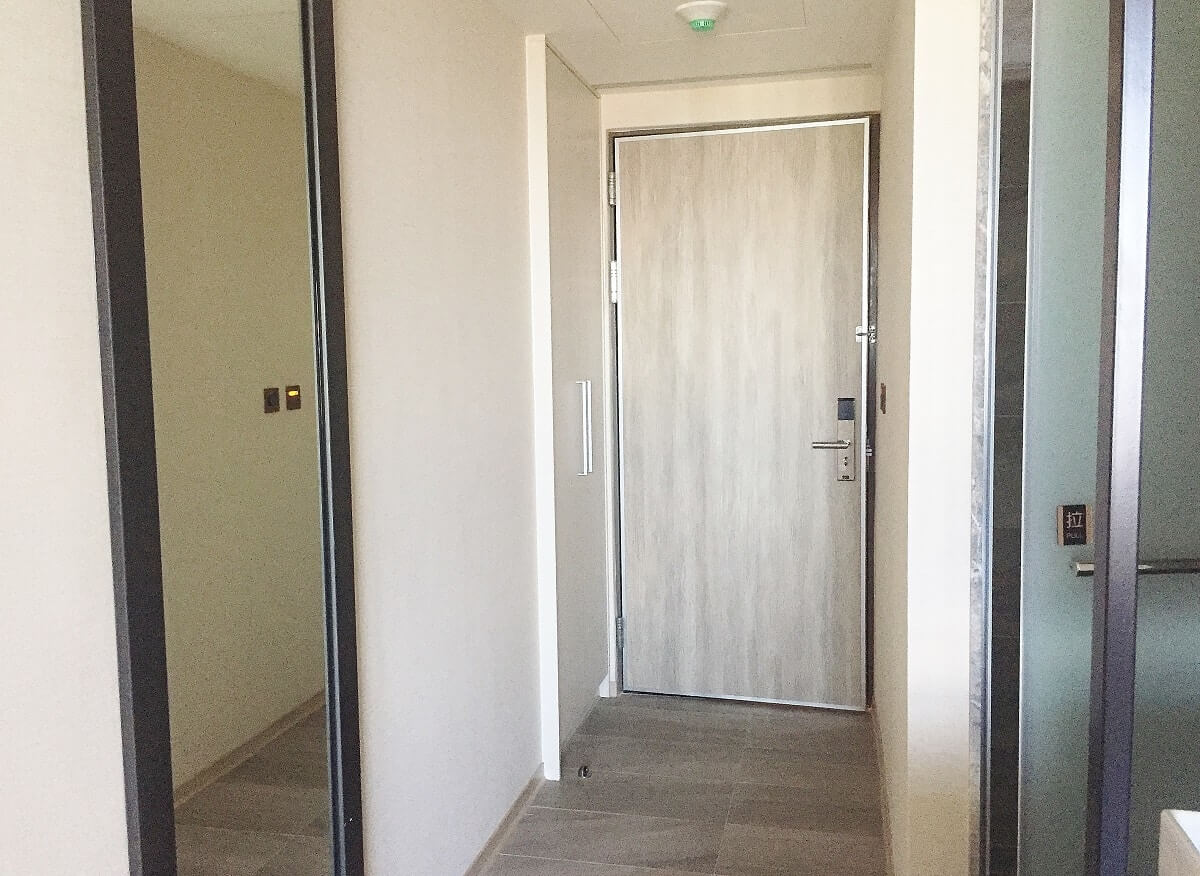 Waterson Fire-Rated Door Hinges
Waterson Closer Hinges combine an overhead closer and hinge into one attractive component with optional hold-open and door stop features. Waterson hinges are ideal for commercial openings, gates, and glass doors. These closer hinges are easily installed and adjusted to comply with ADA & ICC A117.1 requirements for opening force and to assure quiet, secure closing. Made with stainless steel, Waterson closer hinges meet NFPA 80 and are UL 3-hour fire-rated, as well as being suitable for both interior and all-weather exterior openings. See all our features.
Request For Information
Recent Post
Double doors are commonly used in various places, such as commercial buildings, schools, hospitals, and large public spaces. These door closers are often used to [...]
Gates, blending functionality and aesthetics, come in diverse designs. The square post and round post structures are common, but there are also other innovative gate [...]
In a factory setting, safety and functionality are on the choice of components. One critical selection is the gate hinge, a small but vital part [...]