Earlier this year one of our customers residing on the California coast reached out to us looking for a corrosion-resistant closing solution for his exterior shower room. His surroundings were frequently affected by water, sand and salt, so he needed a durable solution to withstand this harsh environment.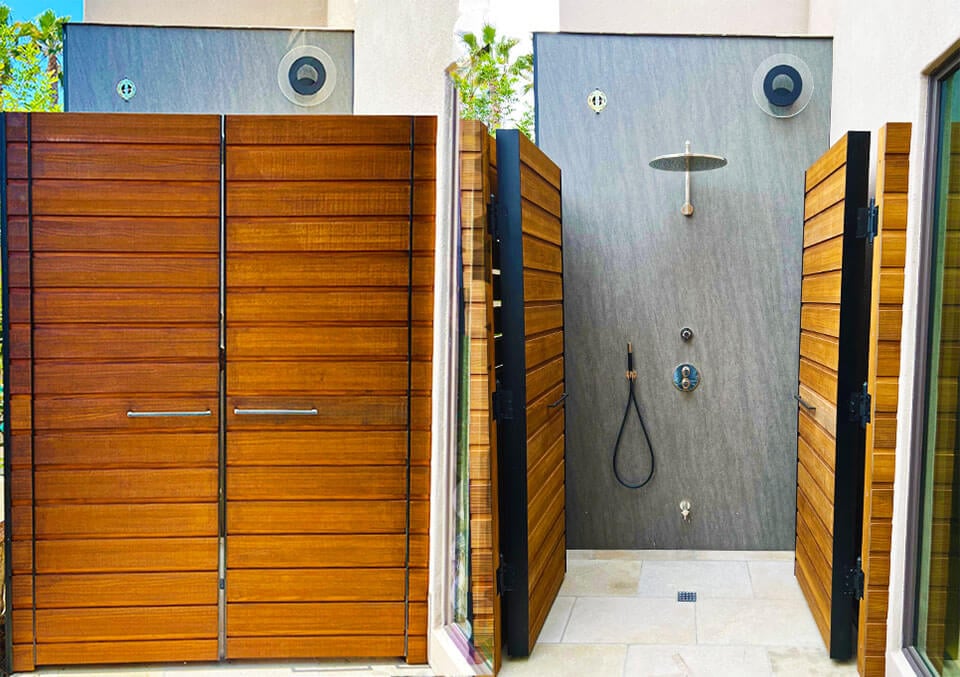 Waterson Corrosion resistant stainless steel hinges for exterior shower rooms
Four Best Corrosion-Resistant Stainless Steel Gate Closer Hinges
Crafted from stainless steel, Waterson gate hinges are ideal for exterior use, particularly in rugged or corrosive environments. The interior mechanism is effectively protected with a secure cap. However, you can also choose from a variety of decorative protection caps that will match your style needs.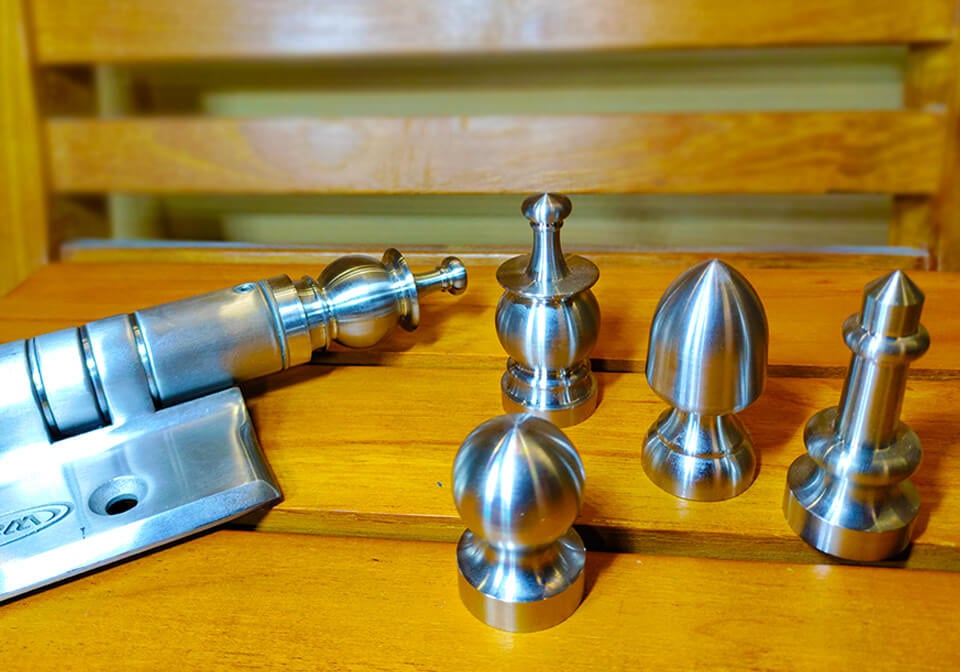 The interior mechanism of Waterson gate stainless steel hinges is effectively protected with a variety of decoratively secure caps
Waterson closer gate springed hinges for square tubing are available in four state-of-the-art styles – butt hinge, half surface and two full surface types. Each type provides speed control, ADA compliance, and weldability for commercial and residential use.
Butt Surface: Operates like a full-mortise hinge.  Great for most common gates that operate like a regular door.
Half Surface: Ideal for mid-post positioned doors like half gates in supermarkets.
Full Surface: Suitable for interior or exterior post gates.  Available in back plate clamp style (K51P) and screw-only weldable type (K51PS).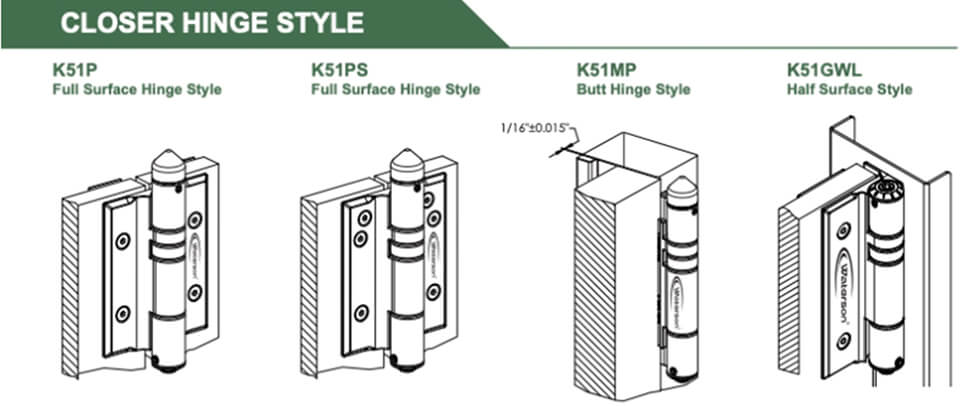 Waterson gate stainless steel hinges – K51 series
Heavy Duty Waterson Water Proof Gate Hinges
Waterson Closer Hinges combine an overhead closer and hinge into one attractive component with optional hold-open and door stop features. Waterson hinges are ideal for commercial openings, gates, and glass doors. These closer hinges are easily installed and adjusted to comply with ADA & ICC A117.1 requirements for opening force and to assure quiet, secure closing. Made with stainless steel, Waterson closer hinges meet NFPA 80 and are UL 3-hour fire-rated, as well as being suitable for both interior and all-weather exterior openings. See all our features.
Request For Information
Recent Post
Double doors are commonly used in various places, such as commercial buildings, schools, hospitals, and large public spaces. These door closers are often used to [...]
Gates, blending functionality and aesthetics, come in diverse designs. The square post and round post structures are common, but there are also other innovative gate [...]
In a factory setting, safety and functionality are on the choice of components. One critical selection is the gate hinge, a small but vital part [...]