Materials are one of the most important features that need to be considered when it comes to outdoor gate hinges. This is especially true for ones that are exposed to harsh environments such as chlorinated pools and saltwater areas where the environmental particles can have a corrosive effect.  Heavy-duty hinges that are crafted out of 316 stainless steel provide optimal longevity and durability, particularly in corrosive environments.
316 stainless steel gate hinges tend to cost more, yet they are much more durable and reliable in rugged environments. Heavy-duty 316 stainless steels like the ones we use on our hinges at Waterson are much more weather resistant and less affected by chemical exposure due to chromium, nickel, and molybdenum elemental properties. Therefore stainless steel provides an impressive commercial gate lifespan.  Some of the key benefits of 316 stainless steel include:
316 STAINLESS STEEL BENEFITS
Superior corrosion resistance

Chlorine resistance 

Offshore, marine & washdown applications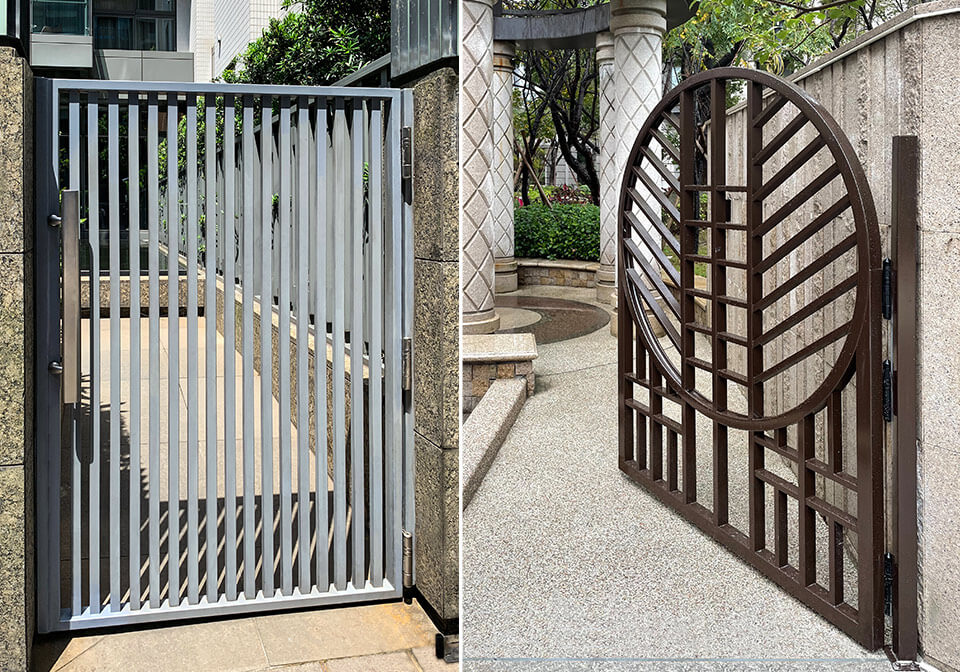 WEIGHT LOADING & WELDING

Stainless steel has a high tensile strength making hinges of this material malleable and durable in heavy-usage environments.  Crafted in an investment casting process, Waterson stainless steel gate hinges can support and operate loads up to 440 lbs (much more than traditional hinges).  Investment casting allows for rounded edges that are much stronger with higher load yields than traditional right angle sheet metal construction.  Plus, investment casting allows Waterson the flexibility of producing custom orders. Click here to understand our product configuration. More cases.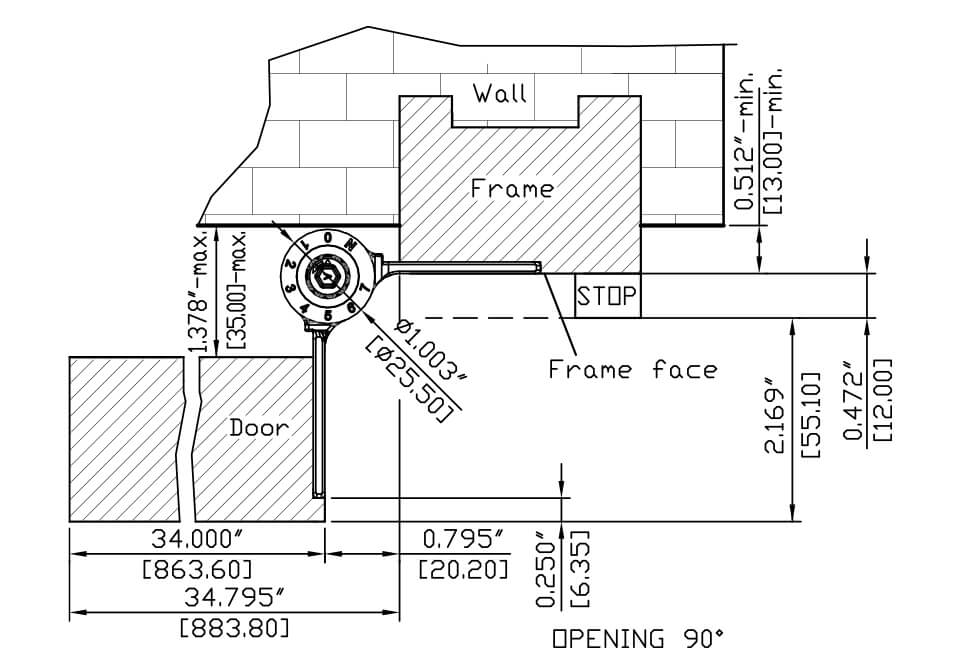 CHOOSE WATERSON 316 STAINLESS STEEL HINGES
Waterson provides 316 stainless steel self-closing hinges in a variety of finishes with powder coating or PVD process, which provides even greater protection in harsh environments.
Contact Waterson for other door configurations and special conditions.
• Material: 304 is standard, 316 is option.
• Corners: Square is standard, 1/4 or 5/8″ radii are options.
• Door Stops: Optional.
• Weather-Resistant Cap: Optional.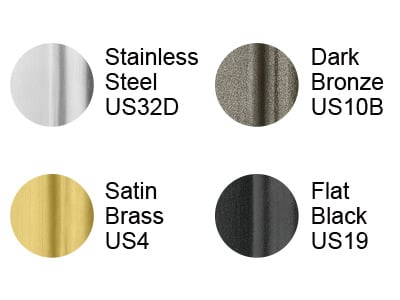 Waterson Multifunction Closer Hinges combine an overhead closer and hinge into one attractive component with optional hold open and door stop features.  Waterson hinges are ideal for commercial openings, gates, and glass doors.  These closer hinges are easily installed and adjusted to comply with ADA & ICC A117.1 requirements for opening force and to assure quiet, secure closing.  Made with stainless steel, Waterson closer hinges meet NFPA 80 and are UL 3-hour fire-rated, as well as being suitable for both interior and all-weather exterior openings. See all our features.
When most industry people think about Waterson hinges, they think about commercial projects due to Waterson's well-known durability. While this is certainly true, Waterson also [...]
Door-stop and Hold-open features are incredibly beneficial in a variety of situations.  A door stop is a useful feature in preventing doors from opening too [...]
What is a Waterson Garage Door Closer Hinge? The hinges are some of the important parts of any garage door. They keep the garage [...]