Spec writers are frequently challenged to locate fire-rated self-closing door hardware that's suitable for their projects. To assist, NFPA 80 provides Table 6.4.3.1, which lists the most common applications of hinges, spring hinges, and pivots. This is a useful guide for self-closing hinges up to 7ft, however, the standard suggests that spec writers should consult with hardware manufacturers for an 8ft interior door.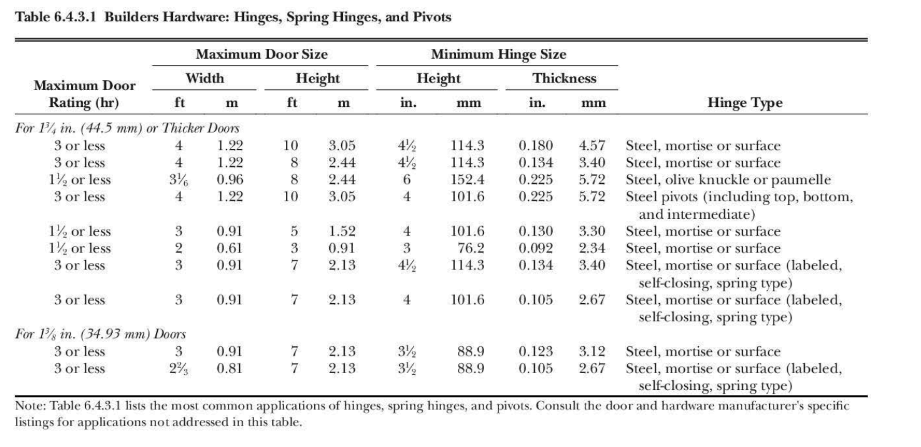 At Waterson, we are aware of this conundrum and thus endeavor to test our heavy-duty hinges with the 8ft door interior. The NFPA table provides that doors 8-10ft must use a pack of four hinges. Waterson follows the A156.17 standard requirements related to minimum closing force, cycle test, and vertical & lateral wear for our test. We use an 8ft test door equipped with four heavy-duty self-closing hinges, as well as work closely with UL to ensure that our testing process follows the standard. This ensures that Waterson self-closing hinges maintain optimal performance beyond one million cycle tests, and are therefore a reliable, durable, and effective fire-rated, self-closing 8 ft interior door solution.
Project Details
Block 216 Ritz Carlton, Portland, USA
Size: 132 (8ft doors)
Waterson Solution: K51M-450-A4-Polished Stainless Steel
Distributor: S & S HARDWARE CO., INC | El Segundo, CA, USA
Awarded: February 2023
To meet code exceptions, they are removing the surface closer and adding your door closer hinges. The supplier mentioned they already have two hinges installed, but for some unsure reason, they want to combine them with our product.
Waterson Self-Closing 8ft Interior Door Hinges
Waterson Closer Hinges combine an overhead closer and hinge into one attractive component with optional hold-open and door stop features. Waterson hinges are ideal for commercial openings, gates, and glass doors. These closer hinges are easily installed and adjusted to comply with ADA & ICC A117.1 requirements for opening force and to assure quiet, secure closing. Made with stainless steel, Waterson closer hinges meet NFPA 80 and are UL 3-hour fire-rated, as well as being suitable for both interior and all-weather exterior openings. See all our features.
Request For Information
Recent Post
The efficiency and security of any outdoor gate hinge largely on one often overlooked component: the outdoor gate closer. Constructed from robust materials like stainless [...]
In the United States, residential garage fires are alarmingly common, with approximately 6,600 incidents annually, leading to 30 fatalities, over 400 injuries, and property losses [...]
Black gate hinges are more than just functional components; they are a style statement for homes and businesses alike. These hinges not only provide essential [...]