Traditional concealed door closers can certainly improve entryway aesthetics by hiding closing mechanisms inside doors or frames. At the same time, they successfully satisfy clearance issues where there may not be enough meat for an overhead door closer. Architects tend to prefer the concealed door closers for their aesthetic appeal, however, traditional ones can lead to a variety of challenges like code compliance, heavy-duty functionality, and cost-effectiveness, to name a few.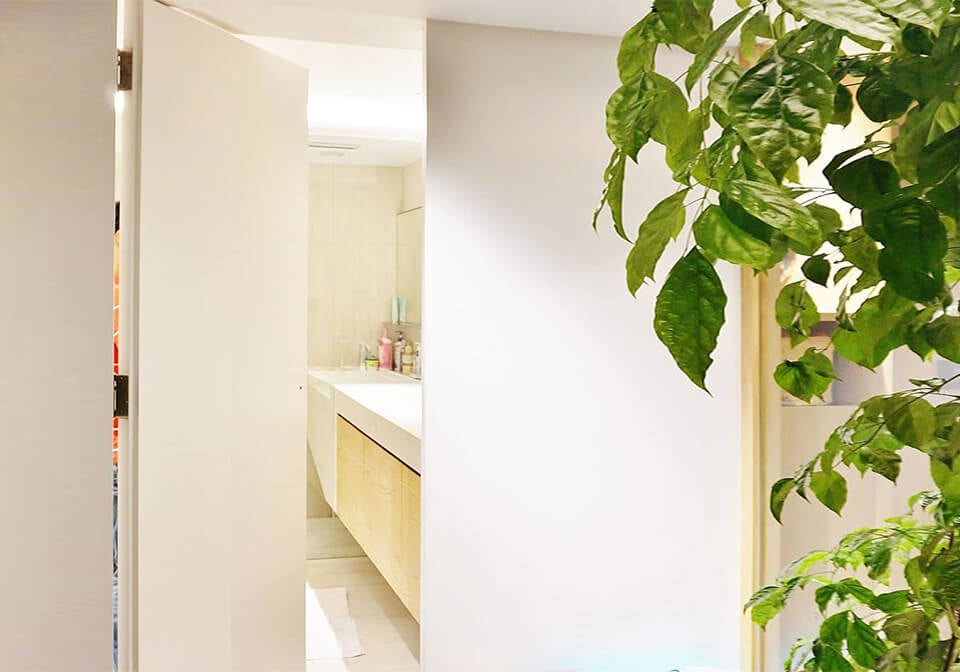 Fire-Rated Code Compliance
Traditional concealed door closers are generally limited to being compatible with 20-minute fire-rated doors. They do not work with 3/4 HR or higher-rated doors. This poses a problem for architects who want the overall aesthetic of a concealed door, but they aren't able to meet building fire-code requirements. Waterson Hinges, on the other hand, are 3HR fire-rated hardware, so architects and builders can achieve their aesthetic goals while maintaining code compliance.
Heavy-Duty Functionality
Heavy and especially tall doors can be a load challenge on traditional door closers. Due to their singular top-placed location, traditional door closers can more easily fail through significant stress concentration created by such heavy loads. By contrast, Waterson self-closing hinges are delivered in 3-5 hinge sets, as needed. Multiple hinges allow stress and load to be distributed evenly, which not only improves heavy-duty functionality but also extends overall longevity. For example, a five-hinge set can easily handle a 9ft door as heavy as 400lbs.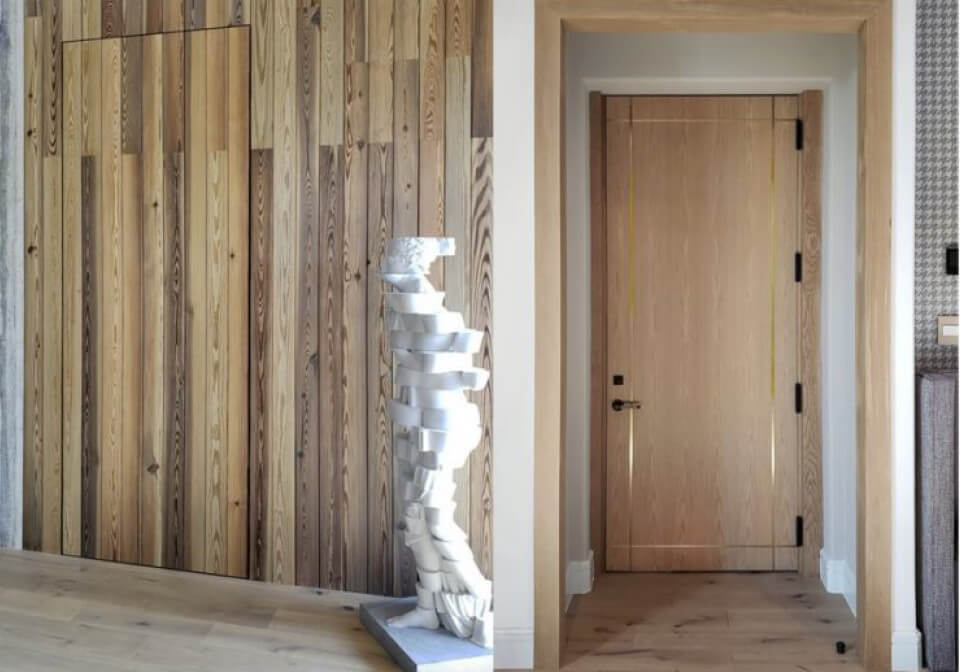 Cost-Effectiveness
In addition to the aforementioned compliance and heavy-duty benefits that Waterson hinges provide, they are equally cost-effective due to lower purchasing costs, as well as reduced installation and maintenance costs, to name a few. With Waterson, custom door machining for a concealed closer is not necessary, so there is no added cost in terms of door preparation. At the same time, Waterson hinges are designed to be installed as easily as a regular hinge. Plus, hinge replacement is much easier and more cost-effective than hidden door closers.
Concealed Door Closer Adjustment
Choosing the right door-closing mechanism like a commercial concealed door closer can impact aesthetics, compliance, and cost-effectiveness. Notably, its adjustability enhances door operation. As the reasons were given, commercial concealed door closers offer improved compliance, functionality, and cost. With easy adjustability, they are a superior alternative to traditional closers.
The Most Beautiful Concealed Door Closer
Waterson Concealed Door Closer Hinge Systems combine door closers, spring hinges, and an optional hold open feature into one attractive & unobtrusive component that is ideal for elegant and interior doors. Our concealed closer hinges are easily installed and adjusted to comply with ADA & ICC A117.1 requirements for opening force and to assure quiet, secure closing.
For more information, please contact us by email at [email protected], or visit our website at www.watersonusa.com.
Request For Information
Recent Post
Gates, blending functionality and aesthetics, come in diverse designs. The square post and round post structures are common, but there are also other innovative gate [...]
In a factory setting, safety and functionality are on the choice of components. One critical selection is the gate hinge, a small but vital part [...]
Optimizing the performance of commercial spaces is crucial in ensuring customer satisfaction and success. In this regard, the adjustment of heavy-duty self-closing hinges plays a [...]