Architects and specifiers around the world have been choosing Waterson commercial Closer Hinges more and more as their self-closing solution. They especially appreciate that our self-closing function satisfies ADA requirements while doing so with minimal componentry. At the same time, many contractors appreciate that Waterson products are easily installed like traditional hinges. In addition, there are a few key benefits that building professionals particularly appreciate about Waterson hinges: minimal design, versatility, stainless steel construction, and easy maintenance.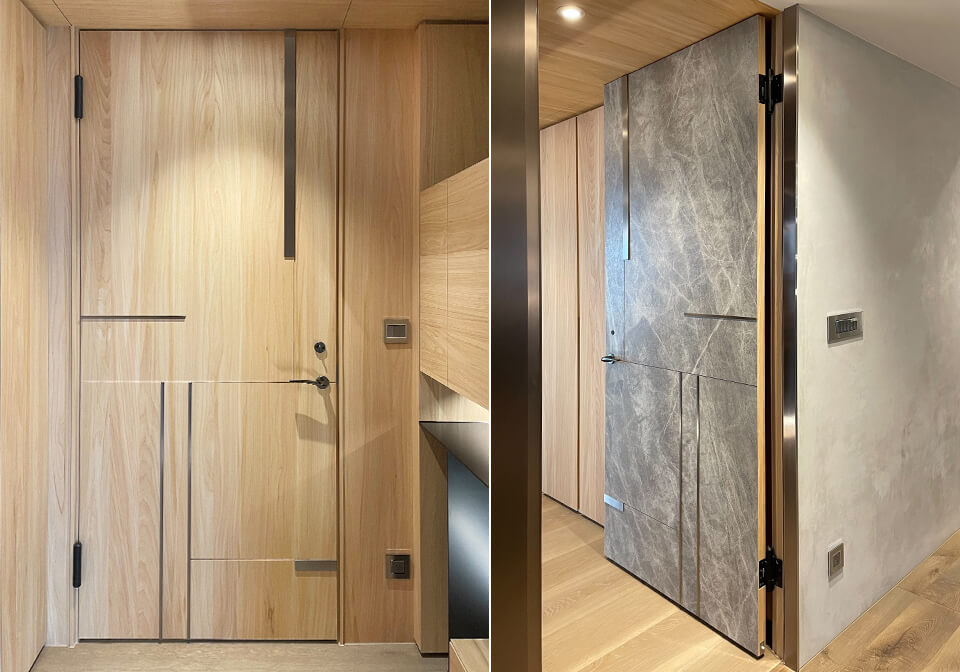 MINIMAL
Waterson commercial closer hinges are crafted to provide reliable self-closing functionality with the simplicity of a traditional hinge. Each hinge is self-contained, free of extraneous moving parts. In fact, Waterson hinges combine commercial door closer, spring hinges, and optional hold open features into one attractive and unobtrusive component. Waterson's closer hinges have the simple elegance of a Scandinavian design.
VERSATILE
The patented all-in-one Waterson hinge design makes them easily utilized on a variety of applications. Utilizing either purely mechanical or hydraulic hybrid designs, Waterson's sleek hinges are suitable for a variety of interior and exterior applications. Purely mechanical hinges are extremely durable and resistant to temperature changes, whereas hydraulic hybrid design provides soft closing with greater precision control. Some common applications include, but are not limited to the following:
Office Glass Partition
Doors Without Header
Tall Doors
Arched Doors
ADA-Compliant Openings
Crafted Wooden Doors
Fire-Rated Doors
Hotel Room Doors
Exterior Gates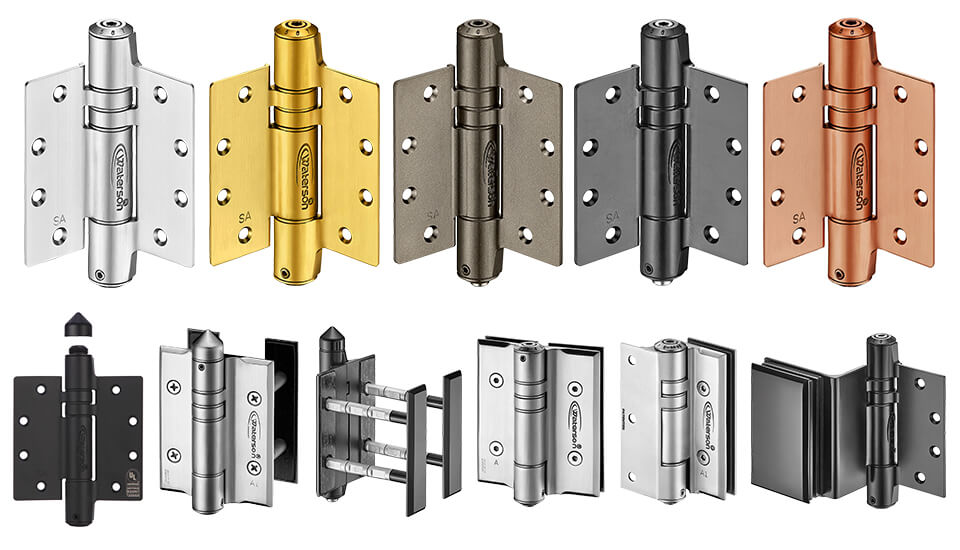 STAINLESS STEEL
Materials are one of the most important features that need to be considered when it comes to exterior door hardware. This is especially true for ones that are exposed to harsh environments such as chlorinated pools and coastal areas where environmental particles can have a corrosive effect. Unfortunately, self-closing commercial door closers made from stainless steel are hard to find. Waterson full-speed control closer hinges, on the other hand, are fully crafted from stainless steel and are easy to source. Even better, Waterson provides both 304 and 316 stainless steel options.
EASILY MAINTAINED
Waterson commercial Closer hinges are crafted with a self-contained minimal design, therefore maintaining them is quite easy. Closing speed and force can be adjusted in minutes by simply using a hex wrench. Nothing needs to be removed in order to access modifiable locations, as the key adjustment screws are easily accessed on the top, bottom, and side of each respective hinge. A contractor can remove old hinges and install as many as twelve doors with Waterson commercial door closers in as little as six hours including all adjustments.
Waterson Closer Hinge Systems combine commercial door closers, spring hinges, and an optional hold-open feature into one attractive & unobtrusive component that is ideal for commercial swing, gate, and glass doors. Our closer hinges are easily installed and adjusted to comply with ADA & ICC A117.1 requirements for opening force and to assure quiet, secure closing.
Crafted with weather-resistant stainless steel, our hinges are ideal for all exterior and interior commercial applications. They last longer and are more durable than traditional commercial door closers. Therefore by using Waterson on your door openings, you will preserve luxury aesthetic appeal, as well as long-lasting functionality.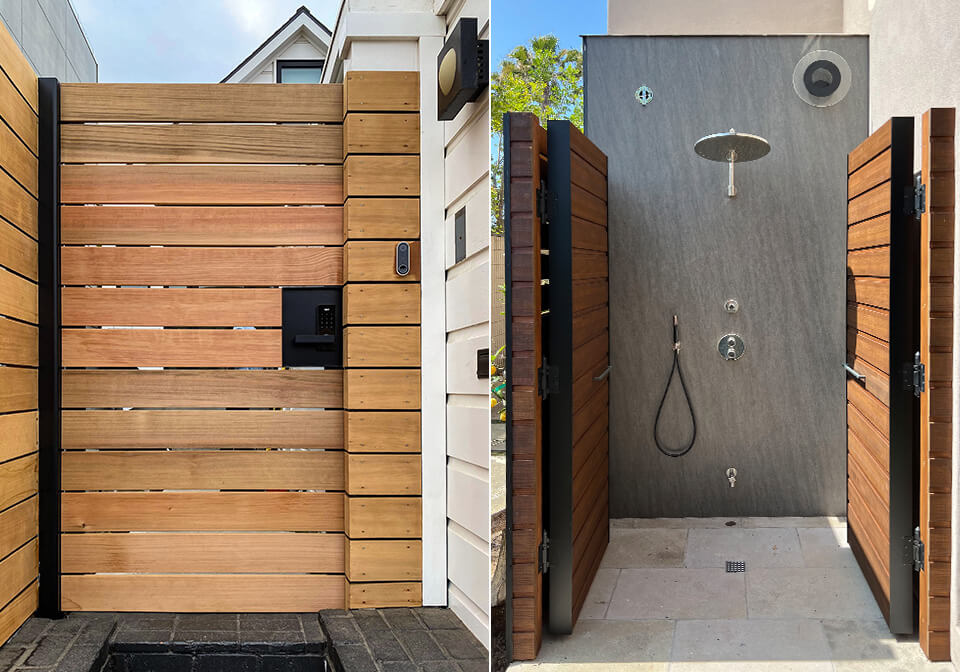 Request For Information
Recent Post
Gates, blending functionality and aesthetics, come in diverse designs. The square post and round post structures are common, but there are also other innovative gate [...]
In a factory setting, safety and functionality are on the choice of components. One critical selection is the gate hinge, a small but vital part [...]
Optimizing the performance of commercial spaces is crucial in ensuring customer satisfaction and success. In this regard, the adjustment of heavy-duty self-closing hinges plays a [...]