Currently there aren't many choices for ADA compliant door closer. Customers are left with limited choices to create a barrier-free environment.
The Americans with Disabilities Act, or ADA, is the legislature that governs accessibility and related requirement in the USA. It defines key elements related to physical infrastructure that have to meet their measured guidelines. These guidelines are created after rigorous testing and research to create the parameters for equipment that ensures the highest level of safety and comfort in users.
Introduction
Are heavy and inconvenient doors tiring you? Not only are they a pain to open but they also constantly damage your property and cause you discomfort. Now, Waterson USA has just the solution for you.
Our state-of-the-art mechanisms dispose of all bulky and ungainly doors in your work space or home. We provide you with comfort, safety, and reliability unlike any you have ever experienced. Our stainless steel products ensure a great level of convenience to provide you with ease of opening and closing doors.
Our vision is to provide easy access for all, especially the disabled, children and the elderly. This is reflected in our commitment to meet and even exceed all relevant standards. Providing the highest levels of convenience and safety for customers is always a priority. The Americans with Disabilities Act and its 2010 Standards for Accessible Design set out the benchmark in this regard.
Hence, Waterson USA remains focused on delivering the guidelines provided by them. For instance, the ADA condition for Door Closers states that from an open position of 90 degrees, any manual door-closing equipment should take a minimum of 5 seconds to reach the position of 12 degrees. Our stainless steel hinges fully comply with this regulation and even take it a step ahead by providing the additional ability to vary closing time as needed.
Moreover, the ADA states that 5 pounds is the maximum opening force required to open an interior, hinged door and 15 pounds for exterior and other doors. As we know, doors that come with a door closer can get especially heavy to move. It can get taxing to open them especially for those less abled. Apart from being a health and safety hazard, this requires a needless effort which stands in the way of everyday progress, particularly with frequently used doors. However, Waterson hinges are guaranteed to remove this hurdle by providing low-force mechanisms that feel light and also open to just a little more than a touch. This is all carried out in order to maintain an outstanding and well-timed self-closing hinge. This achievement has led Waterson USA on its way to becoming a market leader and industry standard.
Health and Safety
Health and safety is our number one concern here at Waterson. Our research found that according to the U.S. National Library of Medicine, as many as 1.4 million door-related injuries took place from 1999—2008. That is a rate of 1 injury in every 4 minutes! By introducing our door-closers that ensure that doors do not fall back on or push any user by taking more than 5 seconds to close, we are on our way to reducing that count. Furthermore, a common injury with doors is catching hands or fingers. This takes place due to the awkward door opening systems which pose a threat to everyone, including children, the weak and elderly. Our ADA-compliant door-closers require a minimum pressure to open a door, making them easy and convenient for all. Children, the disabled and the elderly can all use these doors without any hindrance whatsoever.
Vision and Quality
Our founder experienced a cast iron door that tore out the door-closer and damaged his marble floor. Following this harrowing incident, he set his mind to find a way out. This led us to action research for a viable solution. We discovered that damage to property and door frames was a recurring issue that many people faced.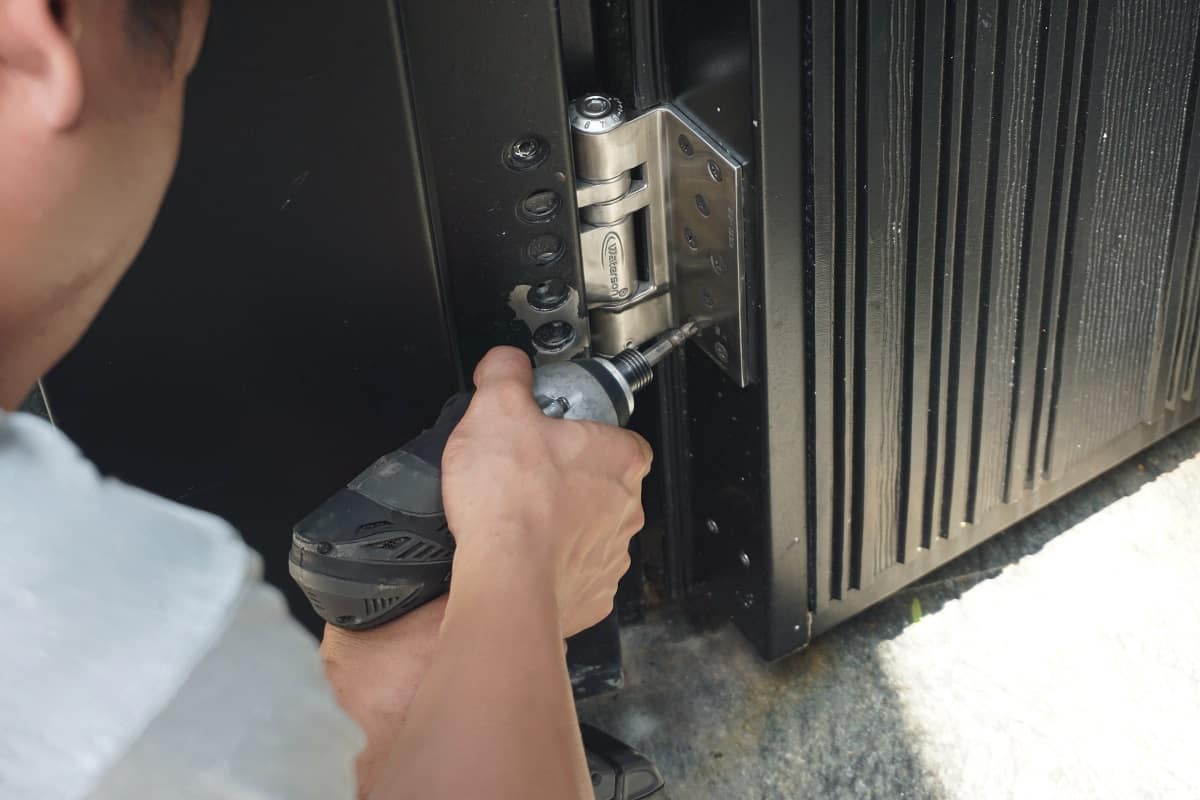 In the face of these challenges, Waterson USA developed hinges that rely on an uncomplicated and powerful mechanism that will put you at ease. Waterson uses only the highest quality Pure Stainless 304/316 Steel components that look sleek and sophisticated. These have proved to be super durable as reflected in their UL Grade. Each unit withstood a seamless opening and closing 1 million times. This is a characteristic of the toughest and most secure equipment in the market.
Our maintenance is just as good with our auto-close hinges being easy to replace when the time comes. We have tested our door-closers on every door type. This means that glass, metal, frameless, outdoor, fire-rated and all other doors passed approval for these door-closers. They also work in all sorts of conditions from inhospitable coastal locations with a risk of corrosion to hospital locations where doors decide the fate of life and death. With the comfort, security, and dependability our products provide, we instill in you the confidence to take control.
Waterson USA, opening doors for you.
Request For Information
Recent Post
Double doors are commonly used in various places, such as commercial buildings, schools, hospitals, and large public spaces. These door closers are often used to [...]
Gates, blending functionality and aesthetics, come in diverse designs. The square post and round post structures are common, but there are also other innovative gate [...]
In a factory setting, safety and functionality are on the choice of components. One critical selection is the gate hinge, a small but vital part [...]