Fire-rated doors are literally a matter of life and death. Regular fire door assembly inspections in multi-unit residential buildings are necessary for constructing safe structures that are NFPA code-compliant. Choosing the right hardware is critical to passing inspections and creating a safe living space. Waterson fire-rated door hinges provide the durability, ADA compliance, and enhanced safety needed for secure residential living.
Durability
Crafted with stainless steel, Waterson fire-rated door hinges can easily withstand the rigors of daily residential use. In fact, UL listed Waterson hinges not only achieve Grade 1 status, whereby they satisfy 1,000,000 cycles test, making them 3-hr fire-rated, but they do so with little or no wear.
ADA Code Compliance
With Waterson fire door hinges, you can open doors of any weight with as little as 5lbs of force. ADA compliant, Waterson hinges are suitable for frequently used residential fire-rated doors, and their easy opening nature makes them particularly suitable for senior communities. Moreover, Waterson hinges easily satisfy the 78" minimum clearance requirement, therefore they are ideal for wheelchair access entryways.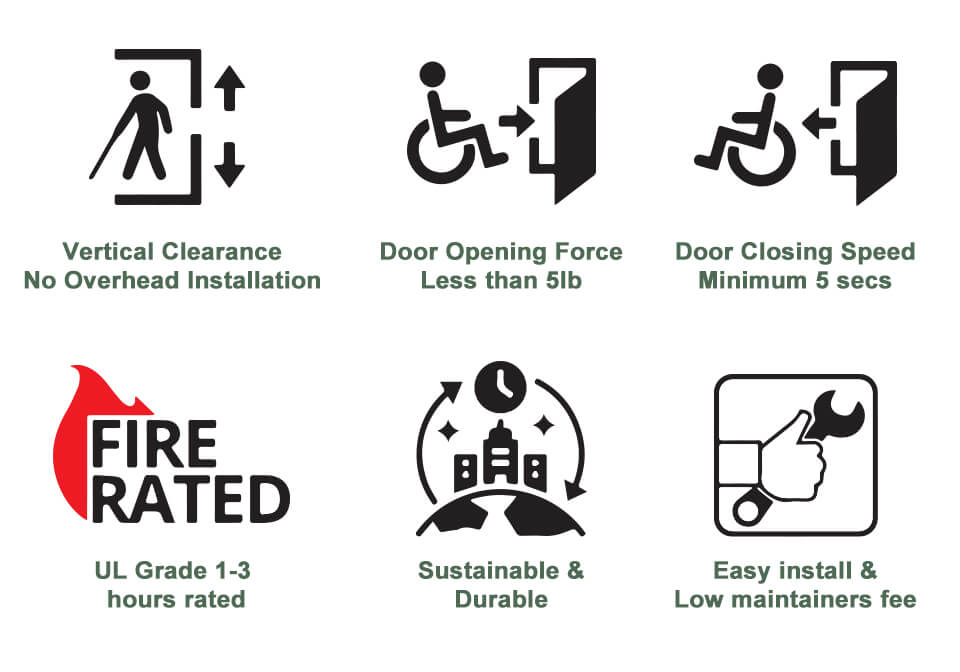 Enhanced Safety
Waterson fire-rated door hinges combine the best of both worlds. Where most door closers provide only hydraulic function, Waterson hinges combine durable mechanical speed control with smooth hydraulic damping to create a highly functional long-life component. In the unlikely event that one of our closer hinges leaks, the mechanical mechanism will always reliably reduce closing speed and eliminate dangerous slamming.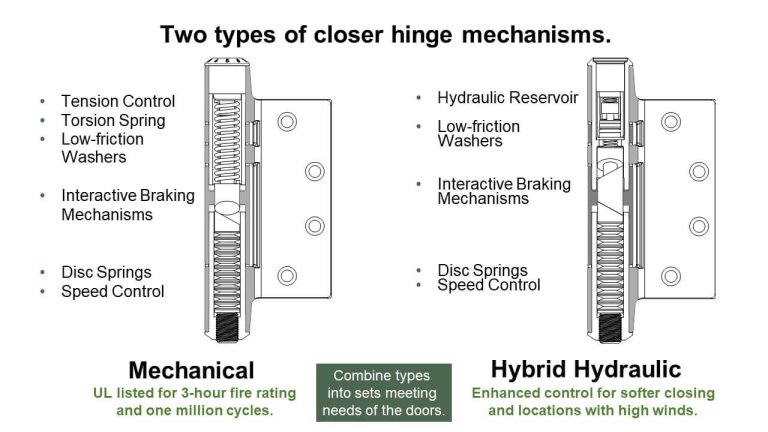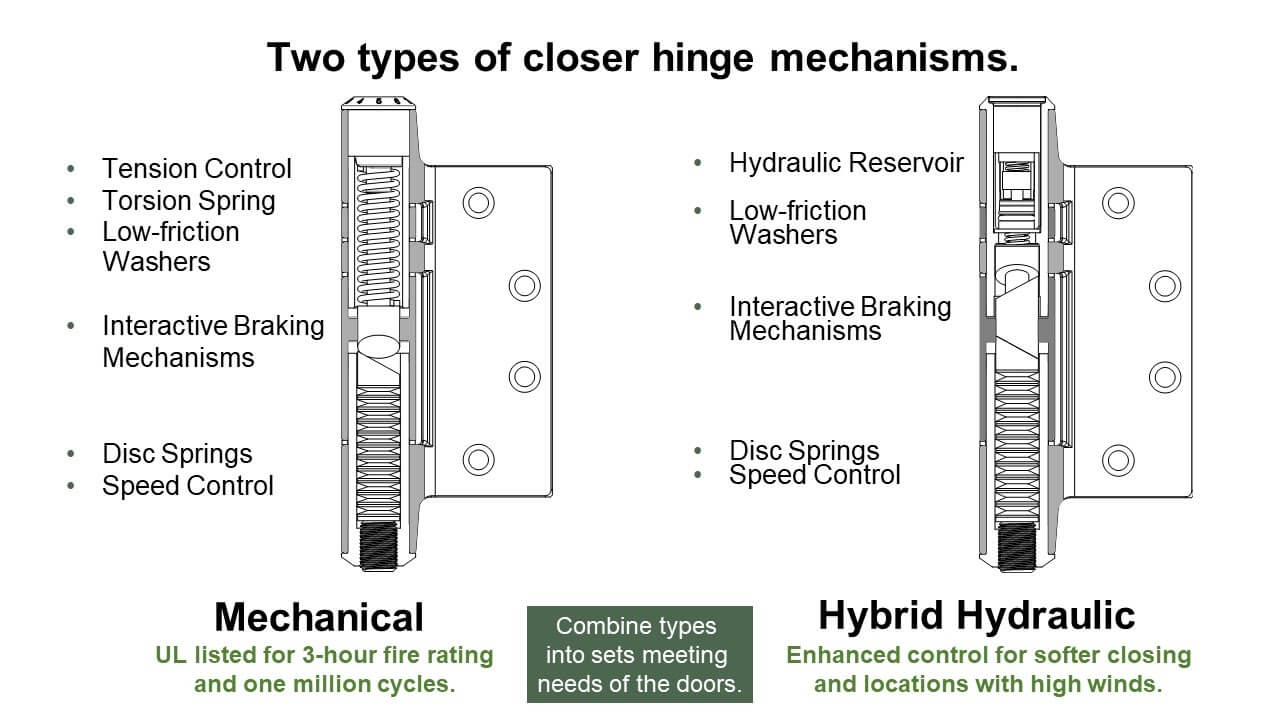 Waterson Closer Hinges combine an overhead closer and hinge into one attractive component with optional hold open and door stop features. Waterson hinges are ideal for commercial openings, gates, and glass doors. These closer hinges are easily installed and adjusted to comply with ADA & ICC A117.1 requirements for opening force and to assure quiet, secure closing. Made with stainless steel, Waterson closer hinges meet NFPA 80 and are UL 3-hour fire-rated, as well as being suitable for both interior and all-weather exterior openings. See all our self-closing features.
Request For Information
Recent Post
The efficiency and security of any outdoor gate hinge largely on one often overlooked component: the outdoor gate closer. Constructed from robust materials like stainless [...]
In the United States, residential garage fires are alarmingly common, with approximately 6,600 incidents annually, leading to 30 fatalities, over 400 injuries, and property losses [...]
Black gate hinges are more than just functional components; they are a style statement for homes and businesses alike. These hinges not only provide essential [...]