Exterior gate closers are essential components in modern architectural designs, especially in outdoor settings. They play a critical role in ensuring secure and convenient access to properties, ranging from residential to commercial spaces. These closers are a testament to the advancement in gate hardware technology, offering solutions that meet diverse needs and preferences.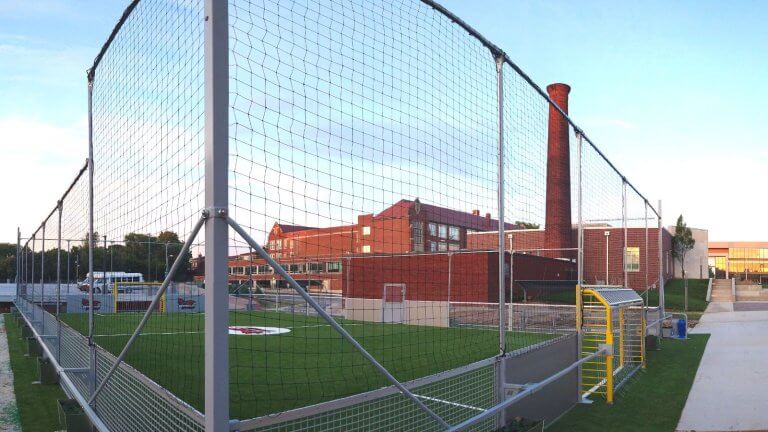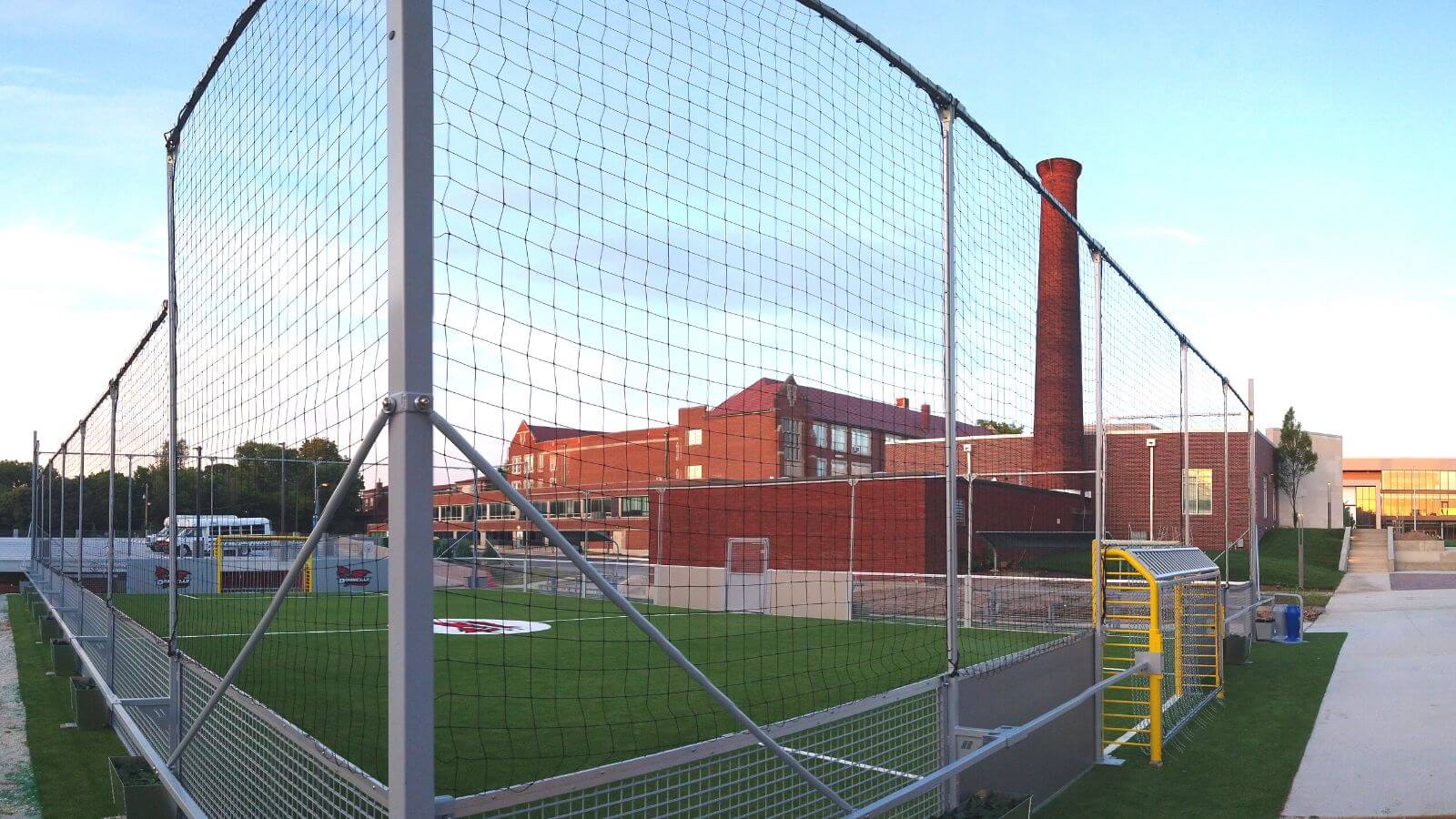 Credit on Urban Soccer Park
Durability and Weather Resistance
Exterior gate closers, especially those crafted from 316 marine-grade stainless steel, are designed for exceptional durability and functionality. These closers can withstand harsh environmental conditions, including violent wind gusts, without losing performance. Their robust construction is enhanced by a patented mechanical mechanism and a large-diameter barrel design, which provides excellent shock absorption and longevity. These features ensure that the outdoor gate closers remain unbreakable and maintain functionality over time, reducing the need for frequent maintenance or replacement, even in challenging conditions like strong winds and corrosive environments.
Fire-rated Feature and Secure Compliance
The heavy-duty exterior gate closers highlight compliance with safety standards and usability. These closers meet NFPA 80 and are UL 3-hour fire-rated, ensuring they adhere to stringent safety requirements. Their construction from 316 marine-grade stainless steel further enhances their durability. The adjustable tension and speed control features allow for a customized gate-closing experience, suitable for various types of gates and usage scenarios. The closer's compatibility with different gate types and the contribution to enhancing gate functionality and security are crucial aspects, showcasing the product's versatility and reliability in different environmental settings.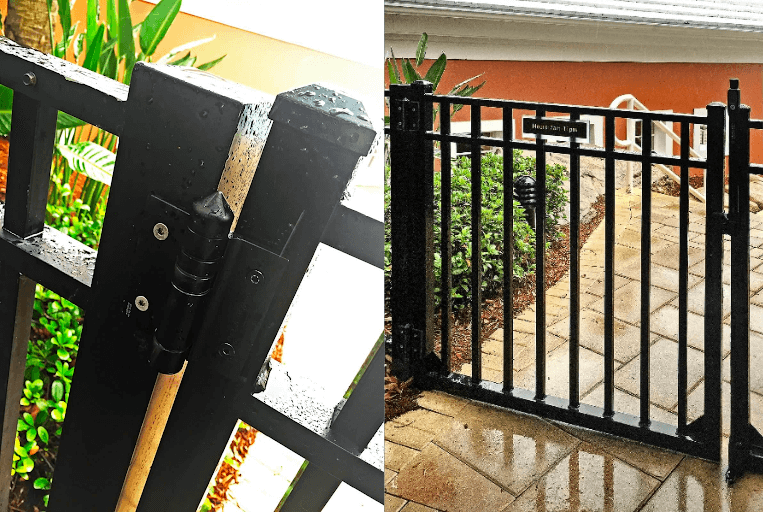 Limitations of Hydraulic Gate Closers for Exterior Gates
Many wonders appeared as if they should use hydraulic closers for exterior gates, and the answer is no. Heavy-duty hydraulic gate closers are not ideal for exterior gates due to their limited door opening range (≤ 120°) and temperature sensitivity, not functioning effectively below 32°F (0°C). These constraints make them less adaptable to the variable conditions often encountered in outdoor environments. Instead, opting for mechanical gate closers with their multitude of features is advisable, as they adapt well to various needs beyond what has been mentioned
Waterson Mechanical Heavy-Duty Exterior Gate Closers
Waterson Gate Closer Hinges combine speed control self-closing technology and traditional hinge mechanism into one attractive component.  Available in full surface and mid-post versions, Waterson Gates Closers are crafted from durable 304, 316, and 316Lmarine grade stainless steel. These low-maintenance gate closer hinges are easily adjustable to meet ADA & ICC A117.1 requirements for 5lb opening force and closing speed. UL-listed one million cycle times grade-1 testing ensures high quality, secure closing, and reliability in the interior, exterior, and harshest environments. See all our features.
Request For Information
Recent Post
In the United States, residential garage fires are alarmingly common, with approximately 6,600 incidents annually, leading to 30 fatalities, over 400 injuries, and property losses [...]
In the United States, residential garage fires are alarmingly common, with approximately 6,600 incidents annually, leading to 30 fatalities, over 400 injuries, and property losses [...]
Black gate hinges are more than just functional components; they are a style statement for homes and businesses alike. These hinges not only provide essential [...]