We're delighted to announce our contribution to Boston's newest high-end residential project, 50 LEO, envisioned by EMBARC Architects. All 49 units have Waterson Closer Hinges, providing a high-quality speed control solution for fire-rated residential doors. This choice complied with fire door safety codes, maintained the luxurious aesthetics of 50 LEO, and avoided an undesirable institutional look. These sleek matte black hinges work well with wood and glass interior doors, offering an elegant panel option that complements any frame.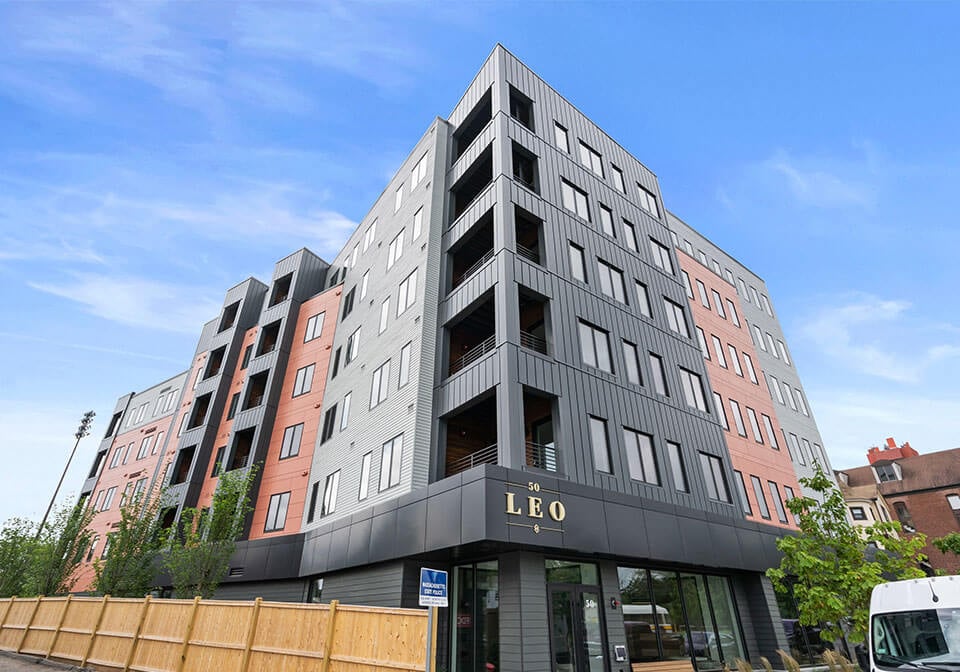 Credit to Drone Home Media
Elegant Design and Black Finish
Waterson provides a variety of attractive finishes that complement stylish, modern designs. 50 LEO chose our powder-coated satin matte black to compliment their residence's elegant style. The black finish, along with our stainless steel barrel, creates a clean and elegant look that complements 50 LEO's aesthetics.
While 50 LEO chose matte black hinges for their elegant project, Waterson also provides a variety of aesthetically pleasing Physical Vapor Deposition (PVD) finishes on our stainless steel closer hinges. These include Satin Brushed (US32D-630), Matte Black (USL1-631*), Dark Bronze (US10B-640), Satin Brass (PVD US15-619), and our newest finish, Satin Bronze (PVD US10). These are elegant and attractive finishes that are suitable for any high-end commercial or residential establishment and are highly regarded by architects, interior designers, and hotel owners, to name a few.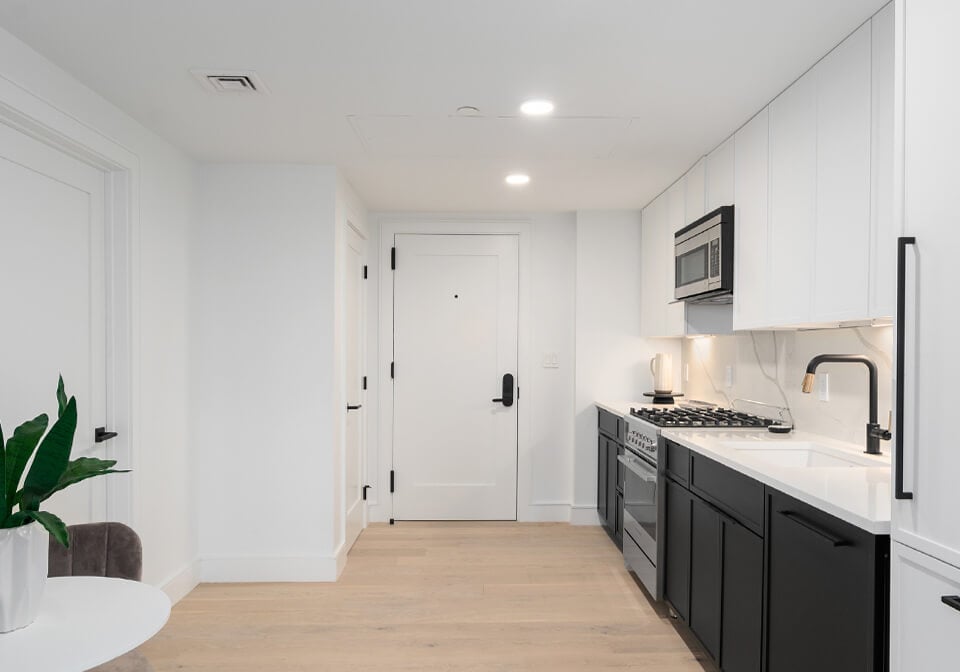 Credit to Drone Home Media
Easily Meets NFPA80 Residential Fire Code
In compliance with NFPA 80 standards, it's a requirement for high-rise buildings to equip their entry doors with fire-rated, self-closing units. For 50 LEO, the challenge lay in sourcing a safe, compliant solution that wouldn't compromise their elegant design. This challenge was met by Waterson's heavy-duty hinges, which offer a top-grade 3-hour fire rating, robust security, and a sleek look, making them an excellent choice for the installation of residential fire-rated doors, including interior ones.
As an added benefit for specifiers and architects, we provide all standard commercial template sizes including 4 x 4", 4.5 x 4.5", 5 x 5", and up to 6 x 6" spring hinges, which are all fire rated. Other screw patterns can be custom-made for particular project needs.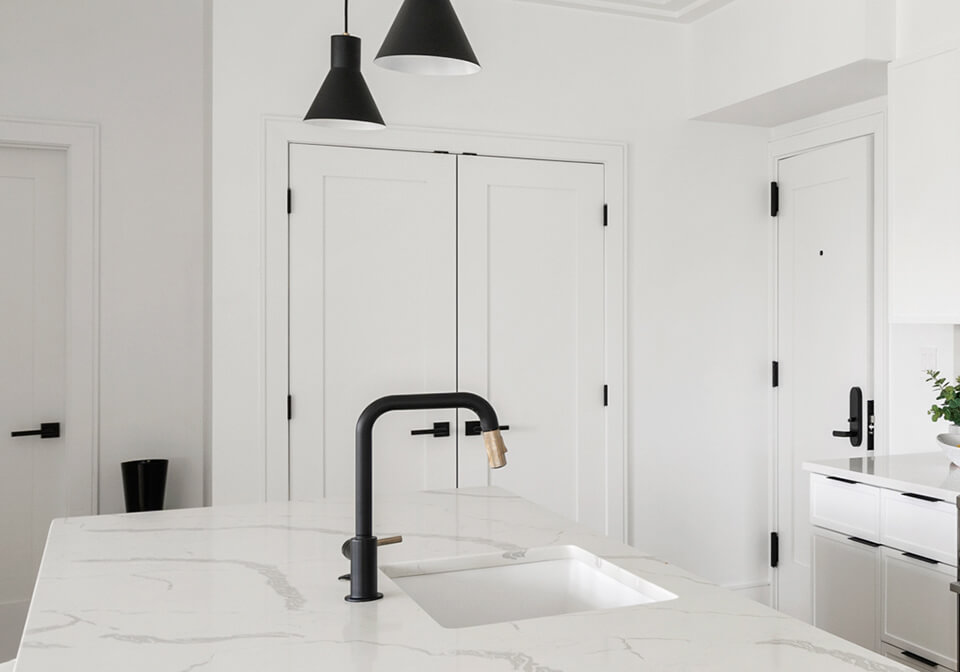 Credit to Drone Home Media
Balancing Safety and Style: Less Institutional Feel
To avoid the use of cumbersome and unattractive traditional door closers, the project specifier made the wise choice of selecting Waterson. Their aim was to meet the 90-minute fire rating code for residential fire doors while maintaining 50 LEO's stylish aesthetic. Waterson's sleek design, well-matched for both contemporary fiberglass and wood species doors, flawlessly fulfills these needs.
Waterson Fire-rated Door Hinges 
Waterson Heavy Duty Gate Hinges combine speed control self-closing technology and traditional hinge mechanism into one attractive component.  Available in full surface and mid-post versions, Waterson Gates Closers are crafted from durable 304, 316, and 316L marine grade stainless steel. These low-maintenance gate closer hinges are easily adjustable to meet ADA & ICC A117.1 requirements for 5lb opening force and closing speed. UL-listed one million cycle times grade-1 testing ensures high quality, secure closing, and reliability in the interior, exterior and harshest environments. See all our features.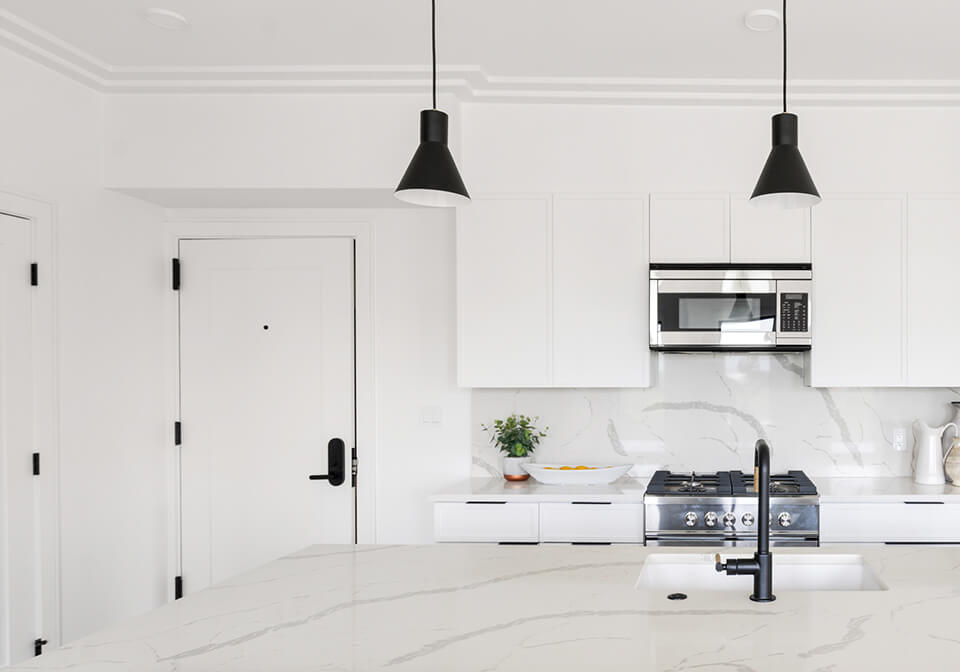 Credit to Drone Home Media
Request For Information
Recent Post
Driveway gates are pivotal in combining functionality and design aesthetics. The selection of hinges plays a crucial role, with options ranging from butt hinges to [...]
Garden gate hinges play a pivotal role in the functionality and longevity of garden gates. Exposed to varying weather conditions, these hinges must be robust [...]
Waterson commercial door hinges have become a self-closing device manufacturing leader in the meeting pod segment. Over the past few years, Waterson has provided closing [...]