We're pleased to have been included in Boston's latest luxury residential building, 50 LEO , designed by EMBARC Architects.  Waterson Closer Hinges have been installed in all 49 units, providing the high-quality speed control self-closing hinges for doors in an elegant matte black. The specifiers chose Waterson to maintain 50 LEO's luxury aesthetics, meet fire rated residential doors code, and to avoid an unappealing institutional look.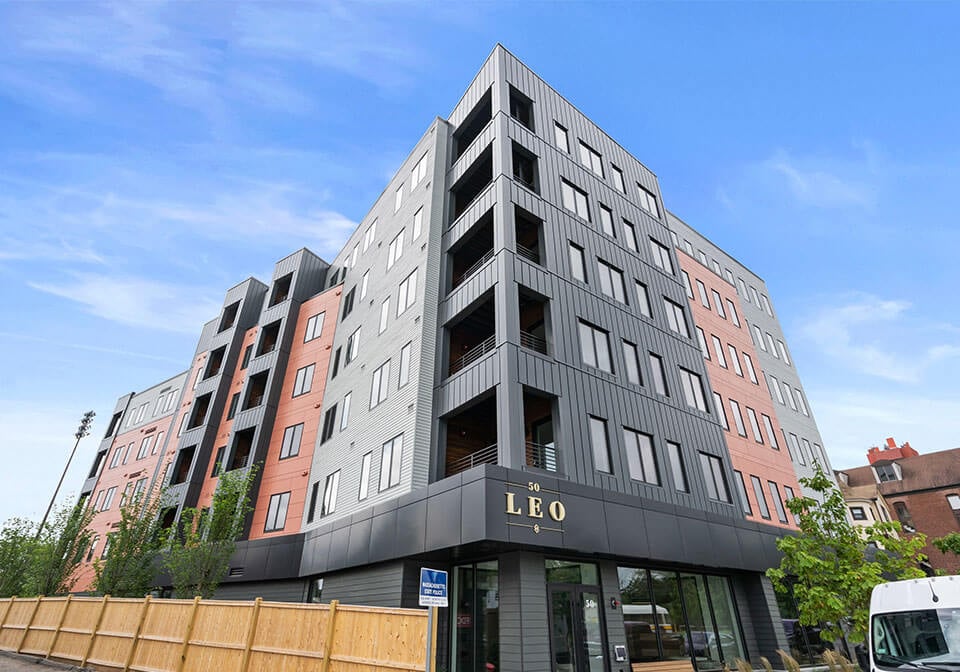 Credit to Drone Home Media

Elegant Design and Black Finish

Waterson provides a variety of attractive finishes that compliment stylish, modern designs.  50 LEO chose our powder coated satin matte black to compliment their residences elegant style.  This black finish combined with our stainless steel barrel provides a clean, elegant and unobtrusive look that fits perfectly with 50 LEO's aesthetics.  
While 50 LEO chose matte black hinges for their elegant project, Waterson also provides a variety of aesthetically pleasing Physical Vapor Deposition (PVD) finishes on our stainless steel closer hinges.  These include Satin Brushed (US32D-630), Matte Black (USL1-631*), Dark Bronze (US10B-640), Satin Brass (PVD US15-619), and our newest finish, Satin Bronze (PVD US10).  These are elegant and attractive finishes that are suitable for any high-end commercial or residential establishment and are highly regarded by architects, interior designers, and hotel owners, to name a few.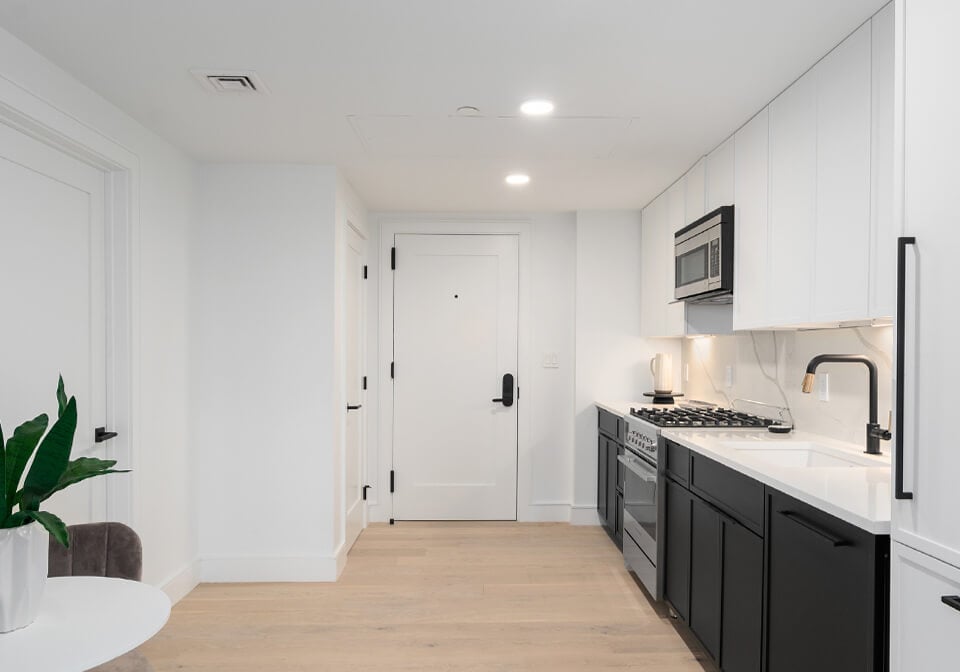 Credit to Drone Home Media
Easily Meets NFPA80 Residential Fire Code

According to NFPA 80, a high rise building entry door must be equipped with a fire-rated, self-closing device.  The challenge for 50 LEO was to find a suitable, safe and compliant component that also complemented their elegant style.  Waterson proved to be the ideal choice because our hinges are grade one 3hr fire rated, safe and sleek. 
As an added benefit for specifiers and architects, we provide all standard commercial template sizes including 4 x 4", 4.5 x 4.5", 5 x 5", up to 6 x 6" spring hinges, which are all fire rated. Other screw patterns can be custom made for particular project needs.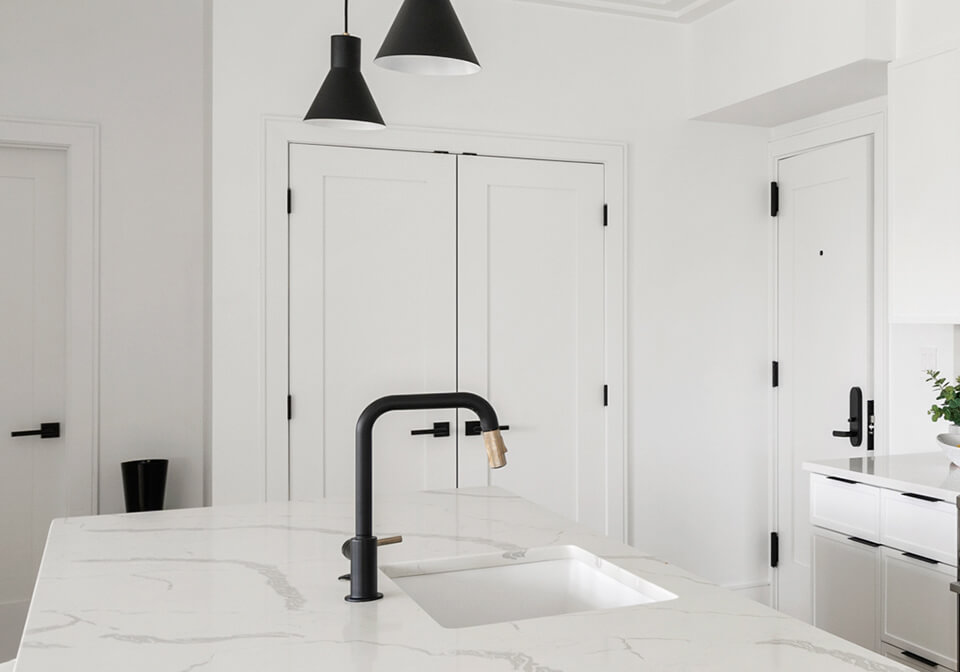 Credit to Drone Home Media
Less Institutional Feel

Unlike bulky traditional door closers with large bodies and obtrusive arms, our sleek barrel design blends seamlessly with 50 LEO's stylish motif.  To avoid an unsightly institutional look, the project's hardware specifier chose Waterson to not only meet self-closing fire-rated codes, but also to maintain the building's luxury aesthetic.
Waterson Hinges combine an overhead closer and hinge into one attractive component.  Waterson hinges are ideal for commercial openings, residential entrances, and other public buildings where fire-rated self-closing doors are required.  These closer hinges are easily installed and adjusted to comply with ADA & ICC A117.1 requirements for opening force and to assure quiet, secure closing.  Made with stainless steel, Waterson closer hinges meet NFPA 80 and are UL 3-hour fire-rated, as well as being suitable for both interior and all-weather exterior openings. Waterson hinges are available in full mortise, swing clear, and custom types as needed.  Contact us at [email protected] for more information.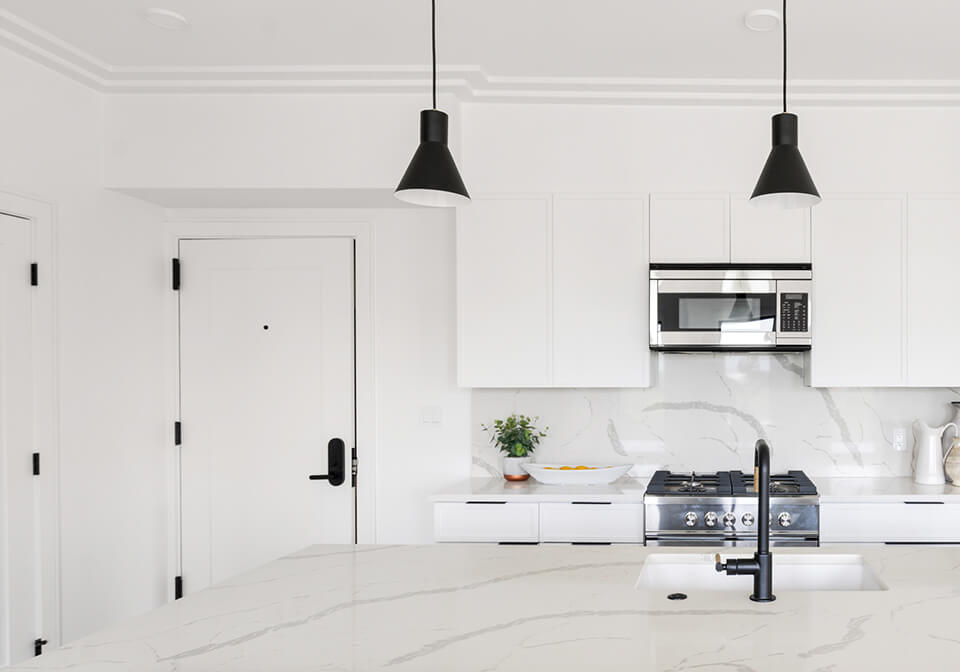 Credit to Drone Home Media
Share This Story, Choose Your Platform!