Waterson Soft Closing Hinges
Since the AIA in 2018, there has been an increased interest in Waterson hinges for many different projects. We have been inundated with questions by user, architects and spec writers in numerous states.
Are you also one of them? Below are some key questions which most people asked.If you can't find the answer to your questions below, please don't hesitate to get in contact with us and we will be happy to help!
Product Design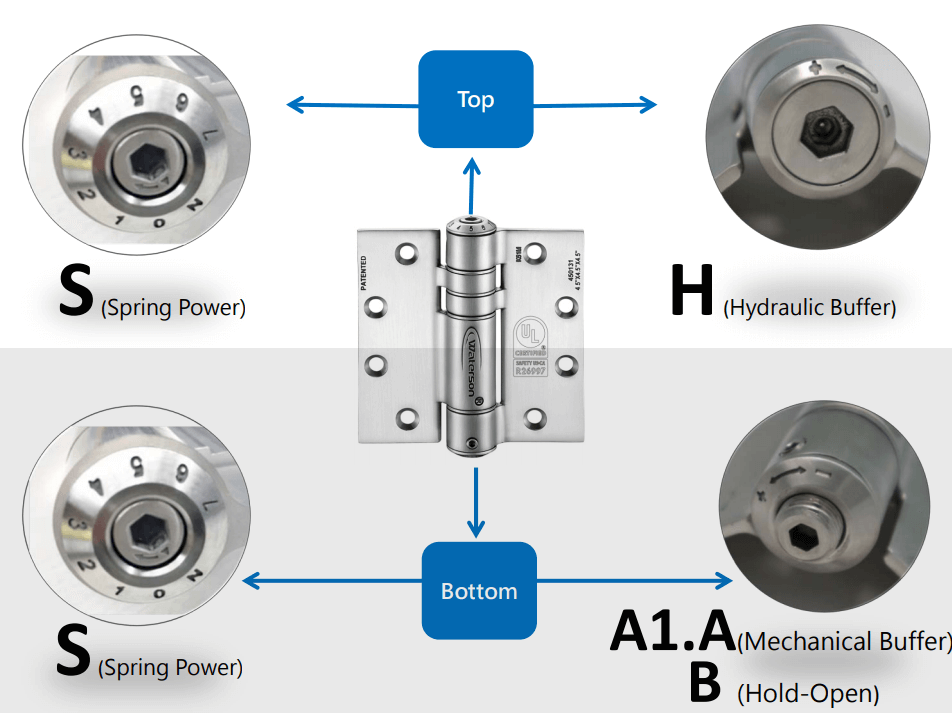 Question 1) What do the digits at the top of the Waterson hinges mean?
These numbers are power indicator numbers. All Waterson hinges have an adjustable spring. When you turn the power adjustment to the larger numbers, the closing power will be increased.
Question 2)- How do Waterson hinge control speed?
Waterson hinges can control speed thanks to the hydraulic buffer and mechanical brake they are built with. By tightening the mechanical brake, you increase the break force and this reduces speed. Whereas the hydraulic buffer works in a similar way to a stamper and is ideal for quieter zones like busy offices.
[/fusion_text]
Size Problems
Question 3) Is it possible to replace my current hinges with Waterson hinges? Will Waterson hinge be compatible with my frames?
Yes, you can safely replace the existing hinges with Waterson hinge (Mortise hinge; model K51M)
For customers in the US, Waterson hinges will fit perfectly, because it's designed per USA standard(ANSI/BHMA A156.7, Template Hinge Dimensions)
For customers outside of the US,
Question 4) There are different hole patterns on our current frames/hinges compared to the ones listed on your catalogs and website. Do you have any hinges with alternative hole patterns and leaf designs?
The screw hole patterns on our soft closing hinges are designed to meet the ANSI A156.7 guidelines. However, if we have enough interest in customized hinges, we will take it into consideration to make them.
Recommended Products for Different Doors
Question 5) What Waterson hinge model would you recommend for guest room doors that have a fire rating in hotel projects?
We would recommend the K51M-4.5×4.5 (Hinge 3-Pack) – (Bottom, middle and top) = (SA, SA and SA1). These are the best choice for hotel guest room doors and work as a fire door closer.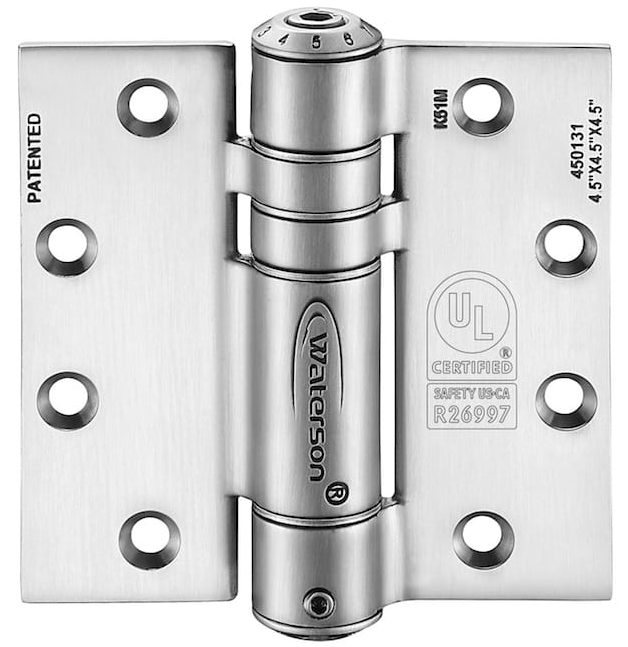 Question 6) What Waterson hinge model would you recommend for use with glass doors and fences?
The hydraulic hinge is one of the most popular choices for glass doors, however it all comes down to the type of door you have. Check this link out for more information.
Question 7) What Waterson hinge would you recommend for use with a fence?
There are two options, the K51MP for hinges that need to be installed between doors, and the K51P for hinges mounted to posts. The (SA, SA, SA1) 3-Pack of hinges is by far the most popular option.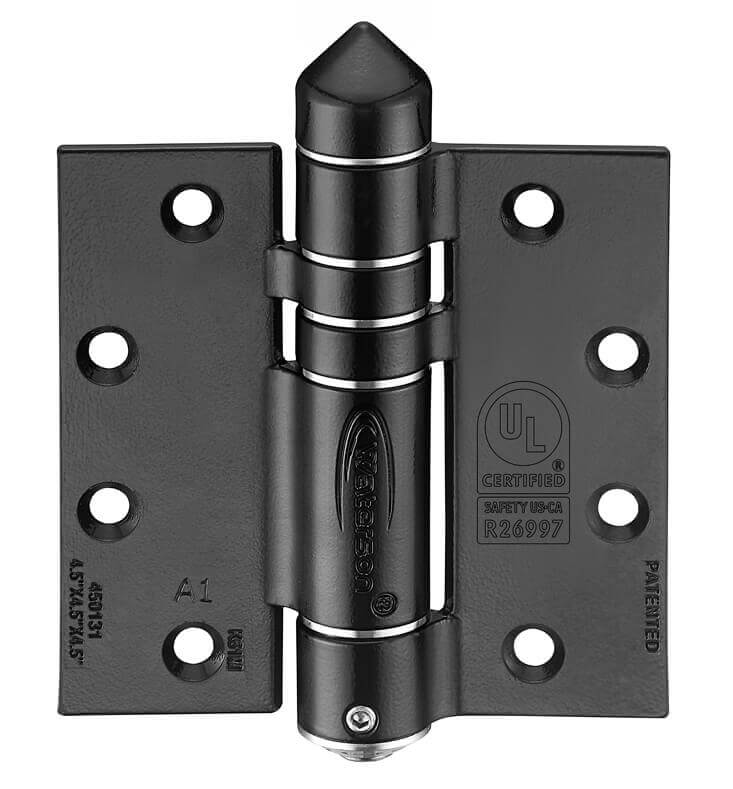 Question 8 – What finishes can you offer?
Normally we stock Black and US32D and US19 finishes only, however on request we can prov
ide more colors like US32D and US4 to match your home's style. The price may increase by color and quantity when specialist finishes are used.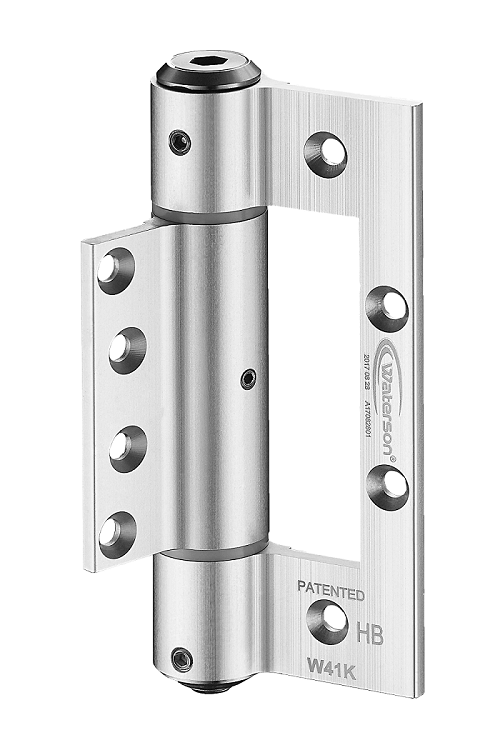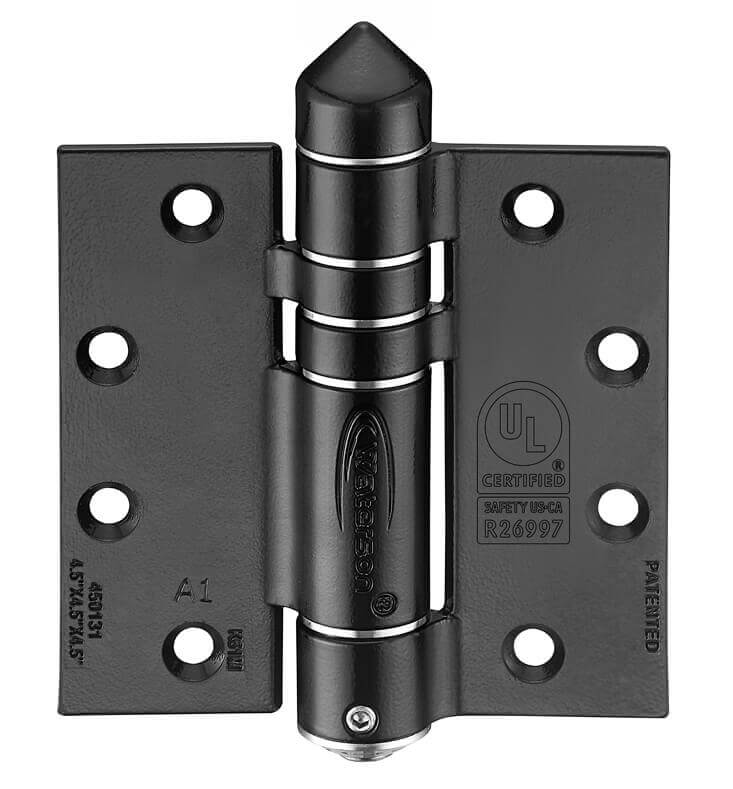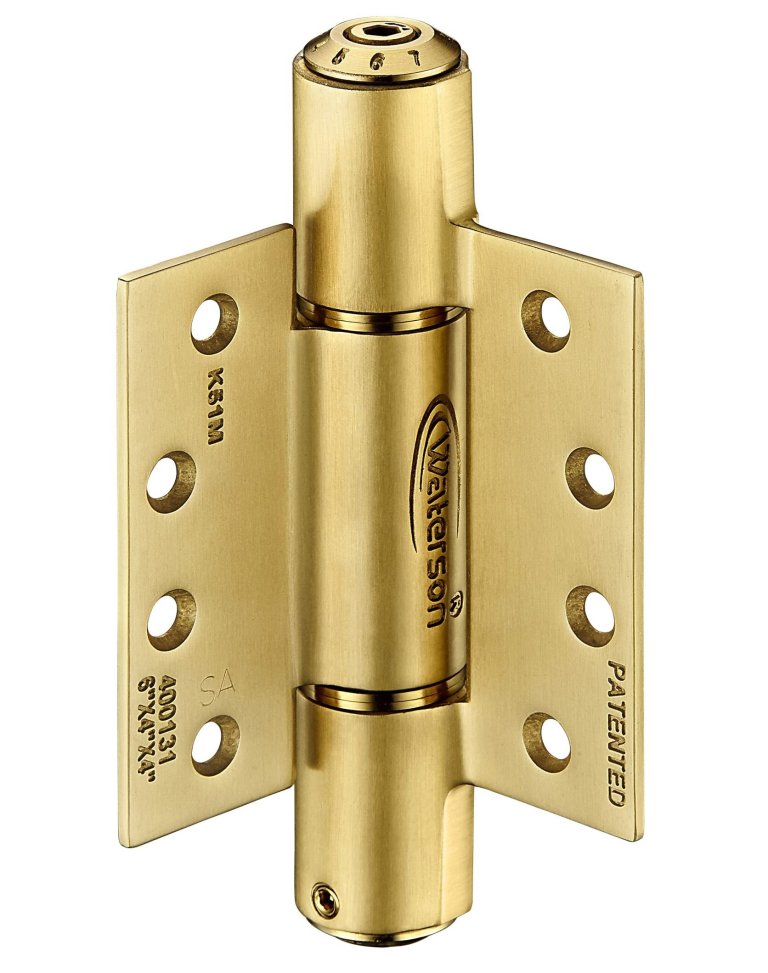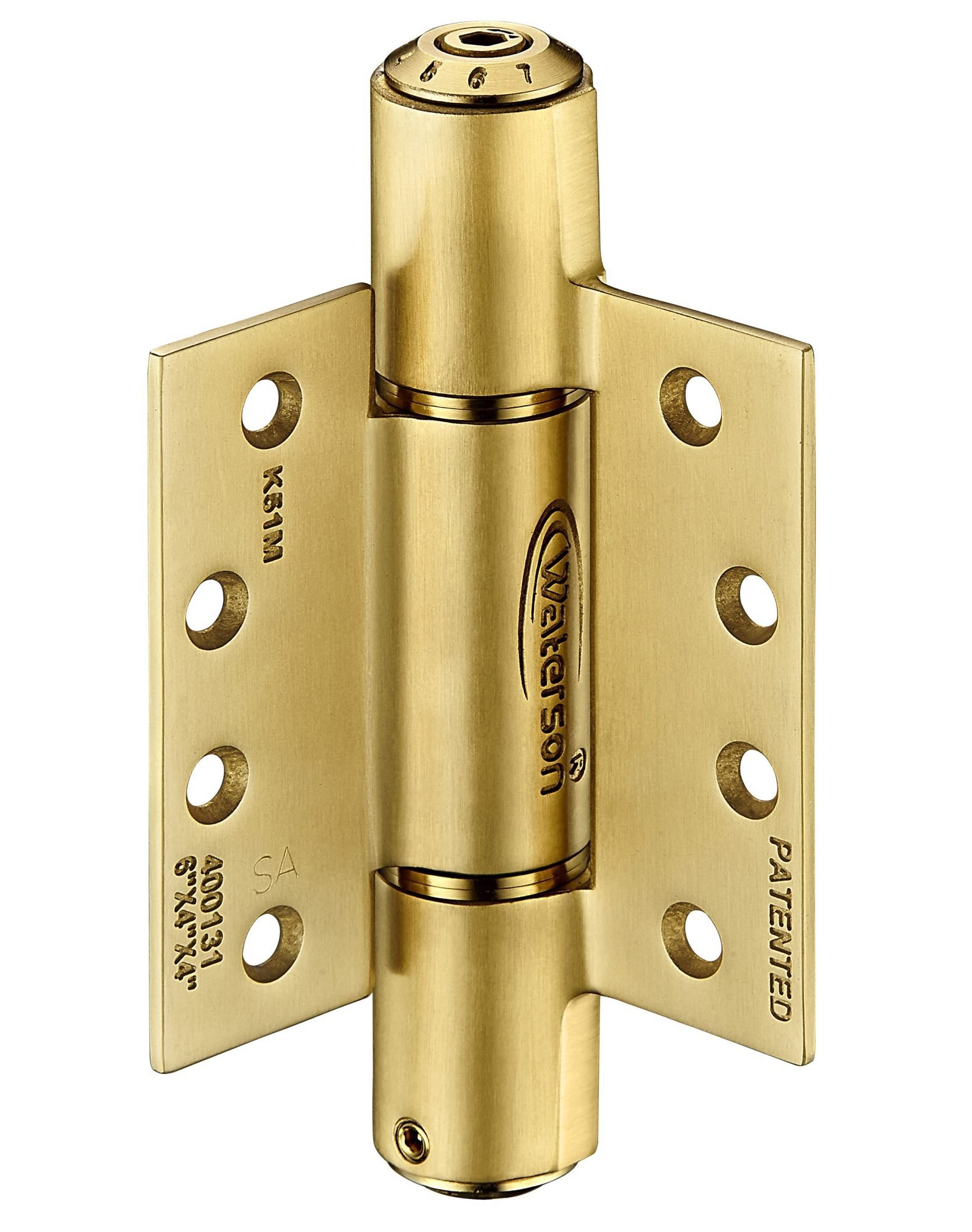 Question 9) What is your warranty policy?
Indoor applications – Waterson provides a 5 Year Limited Manufacturer's Warranty.
Outdoor applications- Waterson provides a 3 Year Limited Manufacturer's Warranty.
Please email us to get our warranty policy in written format.
Request For Information
Recent Post
Gates, blending functionality and aesthetics, come in diverse designs. The square post and round post structures are common, but there are also other innovative gate [...]
In a factory setting, safety and functionality are on the choice of components. One critical selection is the gate hinge, a small but vital part [...]
Optimizing the performance of commercial spaces is crucial in ensuring customer satisfaction and success. In this regard, the adjustment of heavy-duty self-closing hinges plays a [...]