Glass doors are widely adopted for their crystal-clear transparency and better lighting than doors of other materials. Interior design with glass doors is free of problems like diminished light sources and a sense of separation. The glass material is safe and doesn't require painting and other refinement with possible leakage of toxic gas or odor. In the era of green building materials, glass doors are favored by a huge audience of designers and builders.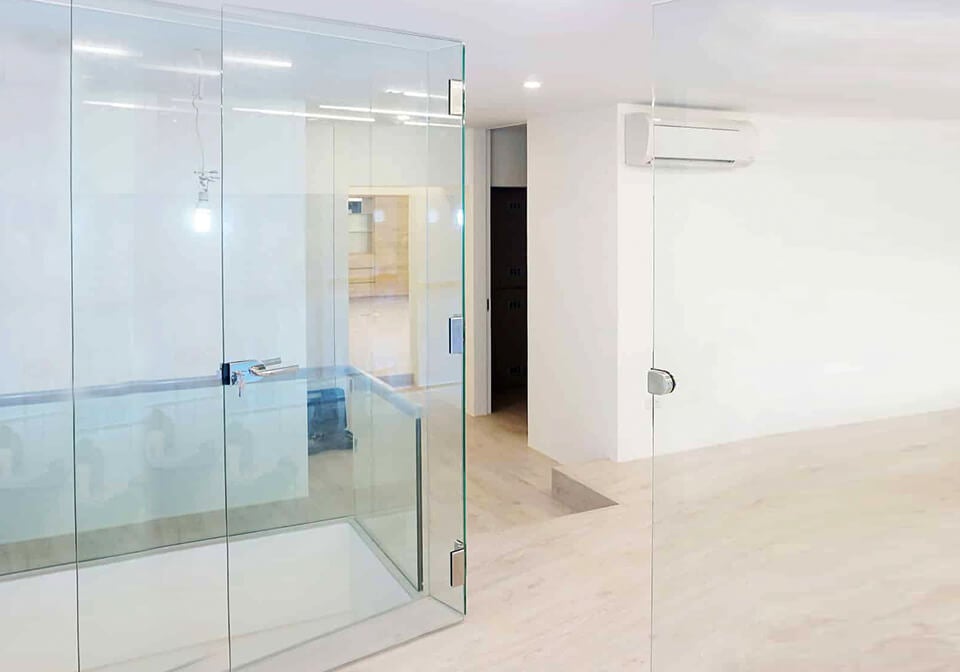 With Waterson Door-closer hinge, Installation and adjustment is lightning fast and simple. See more product information
Simple and Intuitive
The strenuous digging and cutting processes for floor springs are also now unnecessary.  Waterson self-closing glass closer hinges are developed for this trend of glass doors. When installed, simply pre-drill the glass per hinge screw hole pattern, then install the hinges using a screwdriver. To adjust the closing speed, you only need two hex wrenches and set the closing speed to suit your preference. Everything is simple and intuitive.
Door opening is effortless: even a little child under 5 can manage it safely and easily.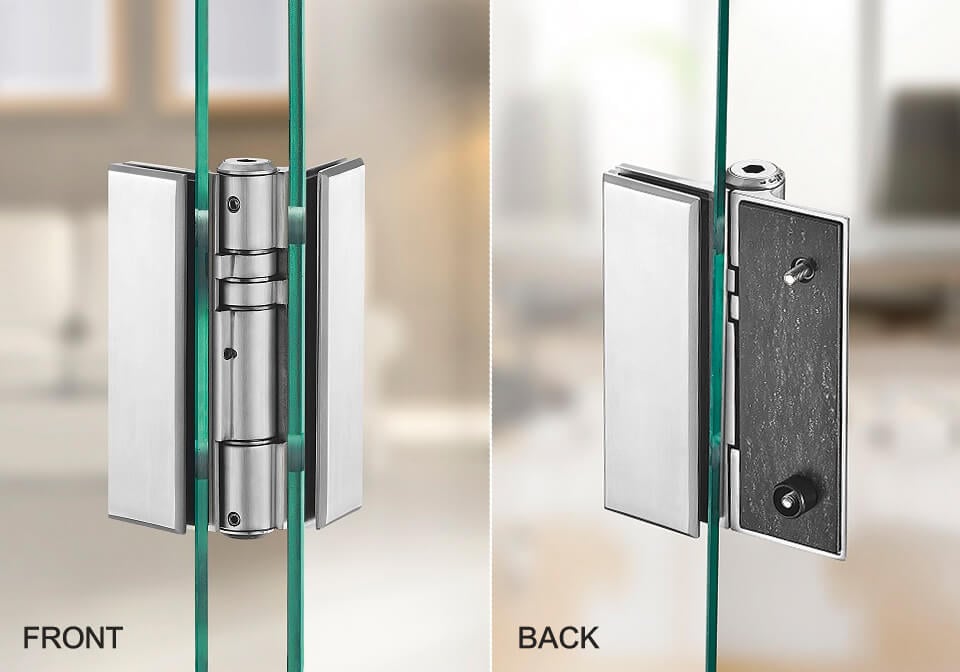 No More Floor Spring!
With Waterson Multifunction Self-closing glass-to-glass door hinges, installation and adjustment are both lightning-fast and simple.  Available in three pleasing finishes — black, white, and stainless steel, Waterson heavy-duty glass door hinges accommodate modern commercial and residential design trends.  Waterson provides solutions for both glass-to-glass (K51GG), glass-to-wall (K51GWL), and glass-to-frame (K51GM), as well as an optional built-in hold-open function with an invisible door stop.
See more WATERSON Closer Hinge product information.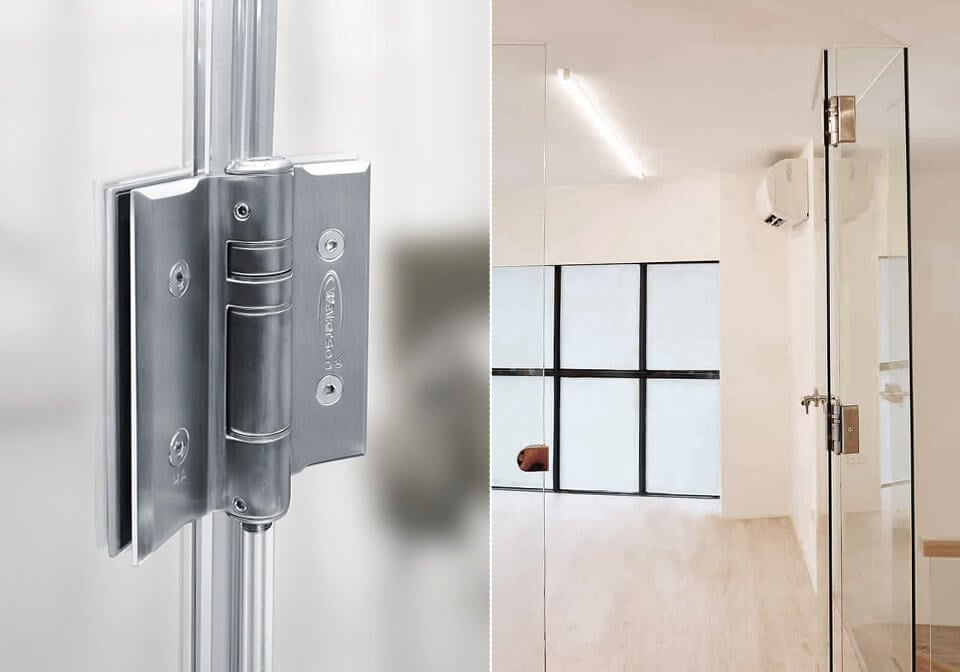 Waterson Heavy Duty Glass Door Hinges
Waterson Closer Hinges combine an overhead closer and hinge into one attractive component with optional hold-open and door stop features. Waterson hinges are ideal for commercial openings, gates, and glass doors. These closer hinges are easily installed and adjusted to comply with ADA & ICC A117.1 requirements for opening force and to assure quiet, secure closing. Made with stainless steel, Waterson closer hinges meet NFPA 80 and are UL 3-hour fire-rated, as well as being suitable for both interior and all-weather exterior openings. See all our features.
Request For Information
Recent Post
Driveway gates are pivotal in combining functionality and design aesthetics. The selection of hinges plays a crucial role, with options ranging from butt hinges to [...]
Garden gate hinges play a pivotal role in the functionality and longevity of garden gates. Exposed to varying weather conditions, these hinges must be robust [...]
Waterson commercial door hinges have become a self-closing device manufacturing leader in the meeting pod segment. Over the past few years, Waterson has provided closing [...]