Glass railing systems are frequently used as attractive barriers around pools and jacuzzis in high-end residential and commercial buildings. They provide an easily maintained and aesthetically pleasing option that can improve safety and perhaps even market value in some circumstances.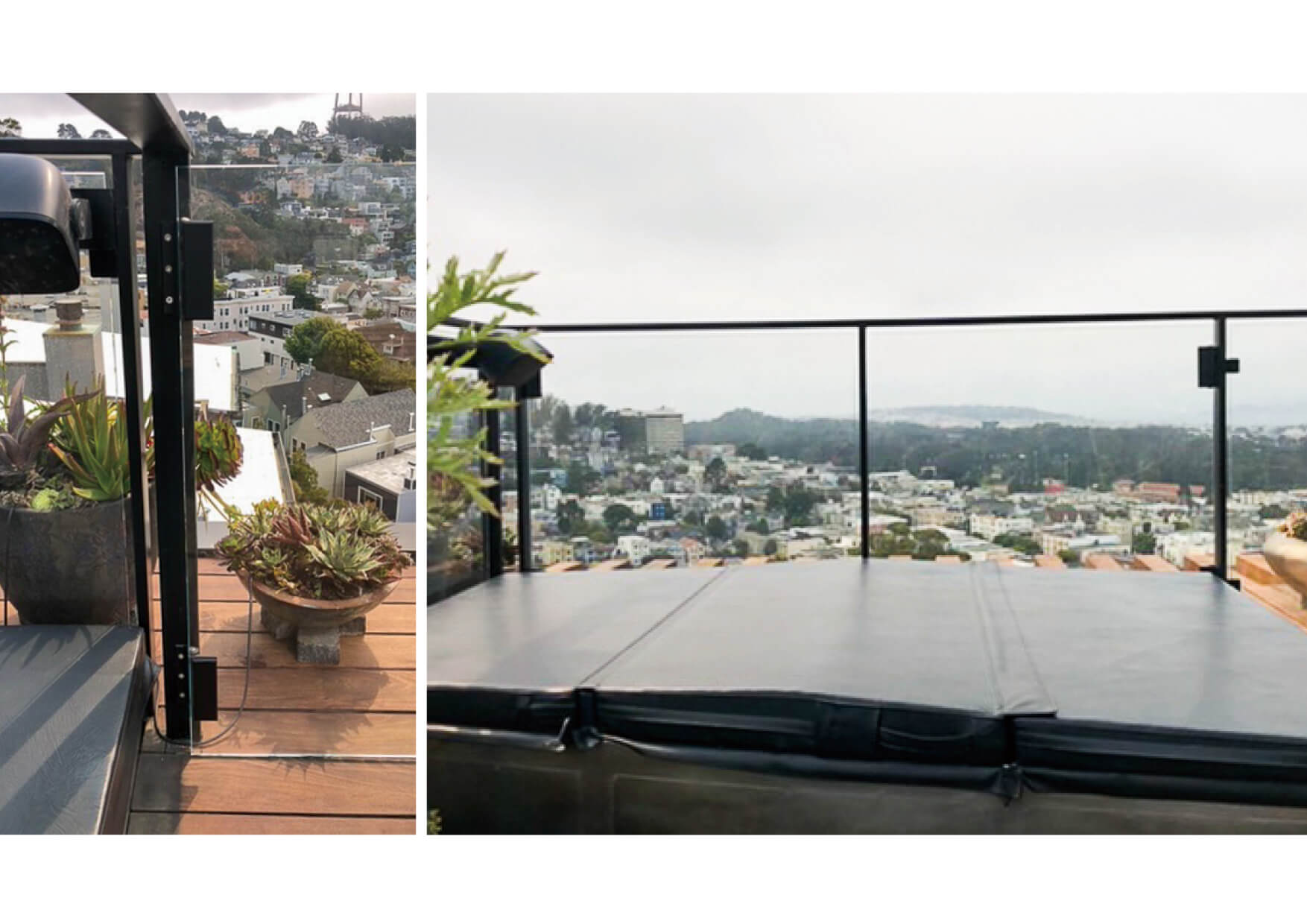 Glass gates often need self-closing due to safety regulations since they are generally used near pools.  According to the 2012 IRC Code Reference AG105.2.8-8.2, "gates shall open out from the pool and shall be self-closing and self-latching." This can pose a problem as there are very few good frameless glass solutions available in the market that are both heavy-duty and aesthetically pleasing. 
Waterson self-closing hydraulic hinges are ideal for glass railing systems because not only are they made of durable and attractive marine grade 316 or 304 stainless steel, but their state-of-the-art oil-based speed control is smooth, effective, and reliable.  This ensures lasting soft closing, as well as rust-free components that provide longevity and great aesthetics. 
With Waterson Multifunction Self-closing glass to glass door hinges, installation and adjustment are both lightning fast and simple.  Available in three pleasing finishes — black, white, and stainless steel, Waterson glass door closer hinges accommodate modern commercial and residential design trends.  Waterson provides solutions for both glass-to-glass (K51GG), glass-to-wall (K51GWL), and glass-to-frame (K51GM), as well as optional built-in hold open function with invisible door stop.  
Look for more Waterson Closer Hinge product information.
Share This Story, Choose Your Platform!