Among all the self-closing hinges on the market, what are the main differences?
What benefits you get from Waterson?
1. Spend lots of time on fitting hinges?
Installation Guidance
Baseline:Attached to door, making sure hinge installed straight in 3 seconds.
Special Screw Hole:Specialized countersink hole, ensuring screws all fastened nice and tight.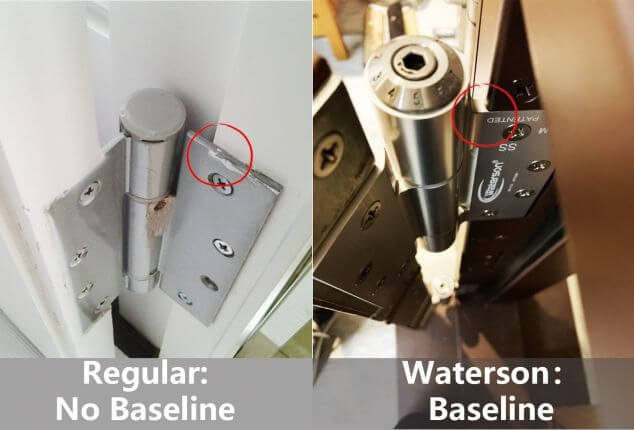 2. Not enough closing power?
You need: Wide Range of Adjustment
Adjustable Power from 10-70 KG
Adjustable Hydraulic Damper
Adjustable Hold-open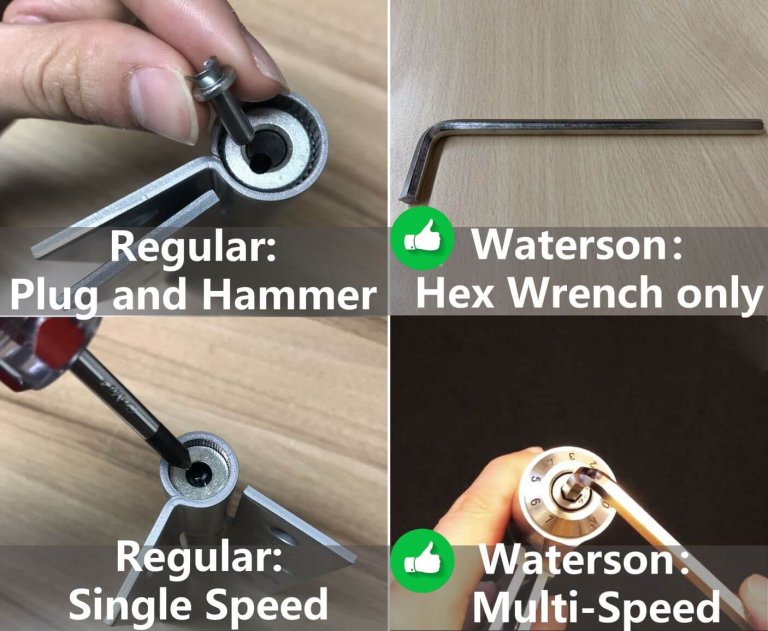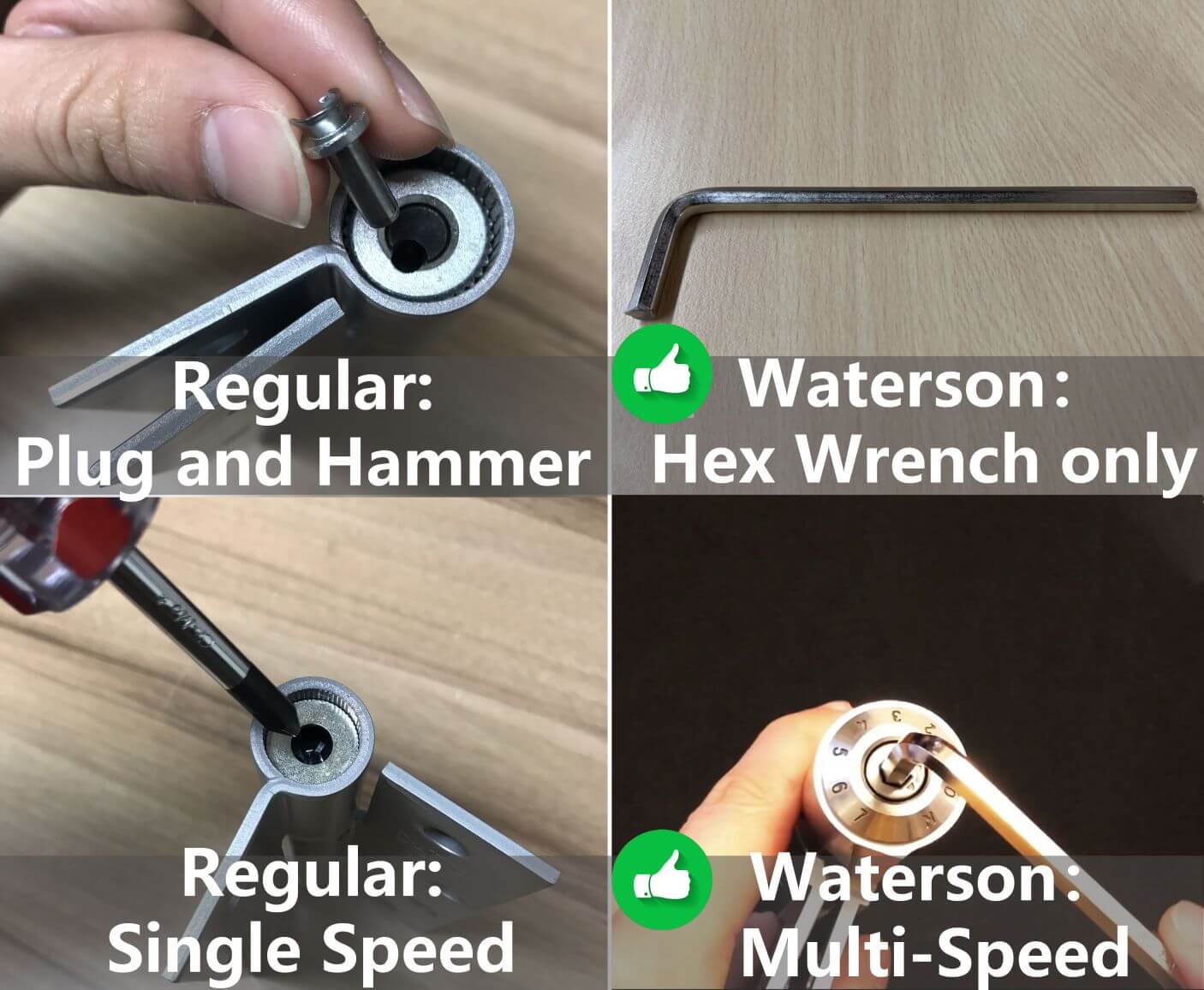 3. Overcoming Differential Air Pressures:
Multi-speed
Flexible closing speed: smooth and stable closing even in small room with air pressure differences.
4. Confused by numerous models?
Simplistic Models
Error-proofing models: you won't buy the wrong models
Non-handed: open both ways
Same models for 10-70 KG

Request For Information
Recent Post
In the United States, residential garage fires are alarmingly common, with approximately 6,600 incidents annually, leading to 30 fatalities, over 400 injuries, and property losses [...]
In the United States, residential garage fires are alarmingly common, with approximately 6,600 incidents annually, leading to 30 fatalities, over 400 injuries, and property losses [...]
Black gate hinges are more than just functional components; they are a style statement for homes and businesses alike. These hinges not only provide essential [...]