We received an order from a U.S. industrial organization for a durable self-closing hinge. These hinges must withstand frequent use and extreme weather conditions, as the doors they are installed on are constantly exposed to strong winds. The customer reported that the 250lb doors are operated for 12 hours daily. However, the previous spring-loaded hinges failed to function properly under these harsh conditions. The company approached us for a reliable and sturdy closing solution.
Enhanced Weight Loading and Durability
We provided our client with the K51MP-A3, a robust and efficient solution for their demanding needs. Unlike typical sheet metal constructions, our investment casting process gives Waterson hinges rounded edges, resulting in increased strength and load yields, solving the heavyweight matter. The gate closer hinge, constructed from stainless steel, is far superior to the traditional option. A set of three hinges can effortlessly handle loads exceeding 260 lbs, making them suitable for heavy gates. For increased support, a set of four can handle loads weighing up to 440 Ibs.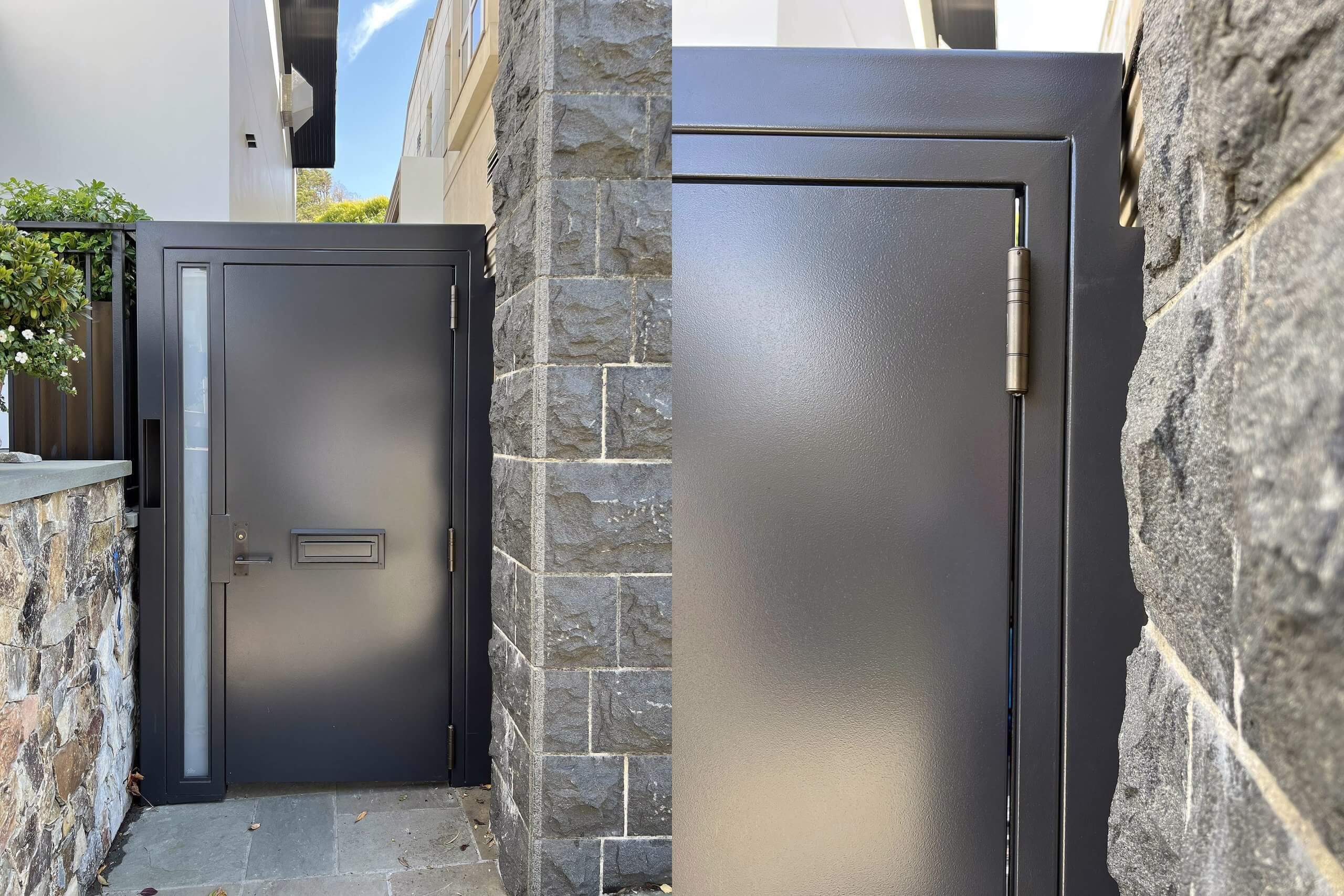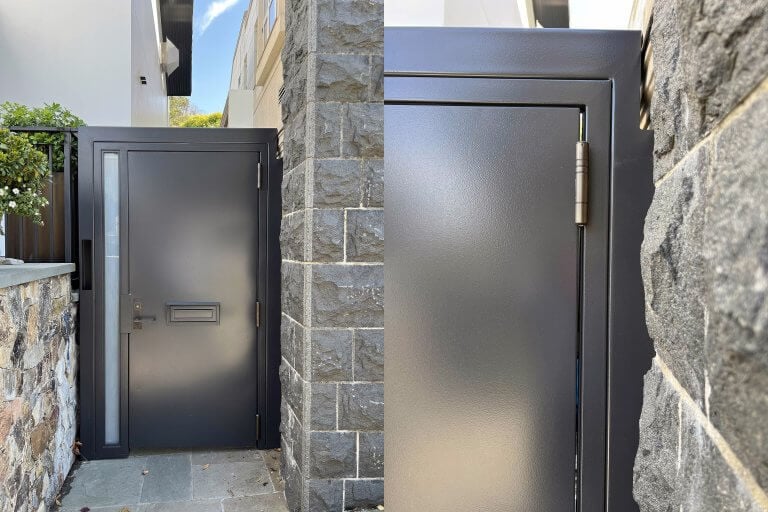 Besides, Waterson heavy-duty spring-loaded gate hinges have successfully passed demanding UL certification tests, demonstrating their durability in harsh environments such as strong winds, corrosive environments, and frequent use. The patented large-diameter barrel design ensures each heavy-duty gate hinge provides excellent shock absorption and long-lasting performance.
Integrating Heavy-duty Hinges with Electrified Applications
Waterson's robust mechanical hinges offer an efficient solution that can seamlessly integrate with electric versions, ideal for scenarios requiring automated functionality. Commercial environments such as banks, shopping centers, and hotels can greatly benefit from this blend of heavy-duty and electrified hinges, providing enhanced assistance for individuals with disabilities, children, and the elderly. Besides, when integrating gate hinges for heavy gates from Waterson with their electrified counterparts, alignment is key to ensure optimal door functionality. This unique design, made from stainless steel, guarantees an effective gate hardware solution for both wood gates, fence gates, and metal outdoor gates, successfully meeting the demands of heavy-duty outdoor applications.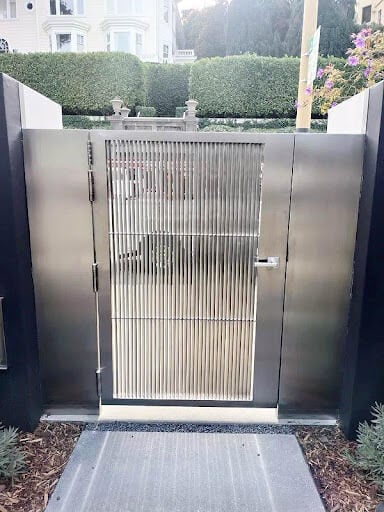 Waterson Heavy Duty Gate Hinges for Heavy Gates
Waterson Gate Closer Hinges combine an overhead closer and hinge into one attractive component with optional hold-open and door stop features. Waterson hinges are ideal for commercial openings, gates, and glass doors. These closer hinges are easily installed and adjusted to comply with ADA & ICC A117.1 requirements for opening force and to assure quiet, secure closing. Made with stainless steel, Waterson closer hinges meet NFPA 80 and are UL 3-hour fire-rated, as well as being suitable for both interior and all-weather exterior openings. See all our features.
Request For Information
Recent Post
Double doors are commonly used in various places, such as commercial buildings, schools, hospitals, and large public spaces. These door closers are often used to [...]
Gates, blending functionality and aesthetics, come in diverse designs. The square post and round post structures are common, but there are also other innovative gate [...]
In a factory setting, safety and functionality are on the choice of components. One critical selection is the gate hinge, a small but vital part [...]