"I searched for an appropriate hinge for nearly ten years," says West Michigan Community Bank Facility Coordinator Frank Dyke.  "But it wasn't until I found Waterson that I solved my gate closing problem.  Previously I had tried many different hinges on our bank teller gates, however, I found that most hinges didn't work. Traditional cheap spring hinges tended not to close well or slam aggressively.  In either case, it would disrupt the entire office.  We needed heavy duty wood gate hinges with sufficient closing force to latch effectively without slamming.  Luckily I found Waterson."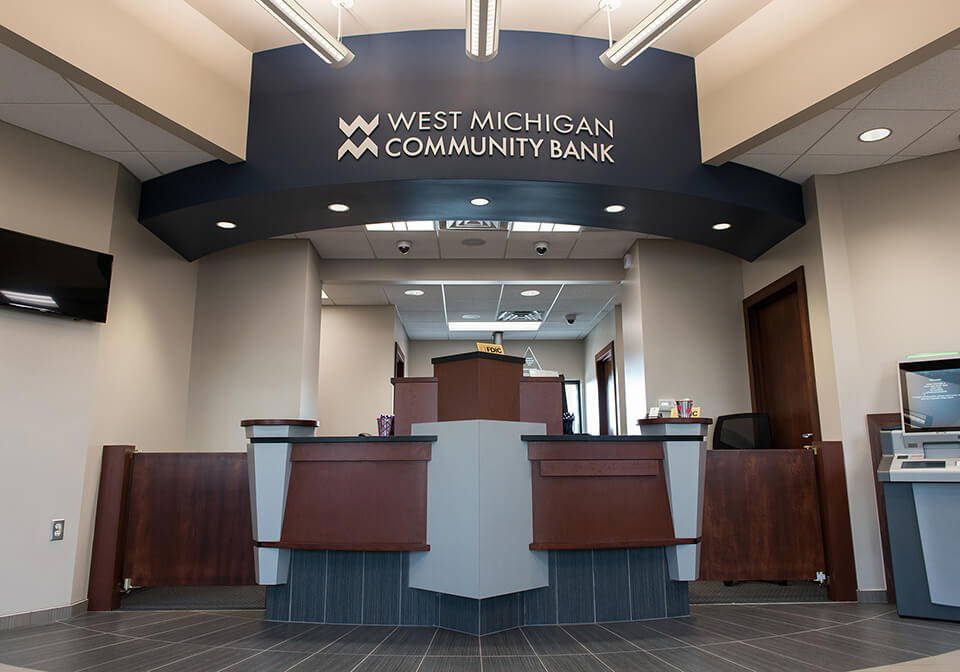 As was true at West Michigan Community Bank, door closing hardware can be an unstated critical component in a professional office.  A poorly-closing, slamming hinge can easily disrupt the workplace.  In general, banks install teller gates to separate the professional space from the customers, yet as a half door, customers can still feel connected to the staff.  The ideal teller self-closing wood gate needs to be heavy duty, durable, quiet, and aesthetically suitable in a serious workplace. 
Heavy Duty

Gates in professional work environments not only are frequently used to pass from one space to another, but individuals often have a propensity to sit or balance heavy items on them.  This can cause great strain on the hinges, leading to the gate drooping toward the floor.  Over time traditional hinges will fail from the excessive weight, however stainless steel-crafted Waterson hinges are made to withstand the rigors of such demanding situations.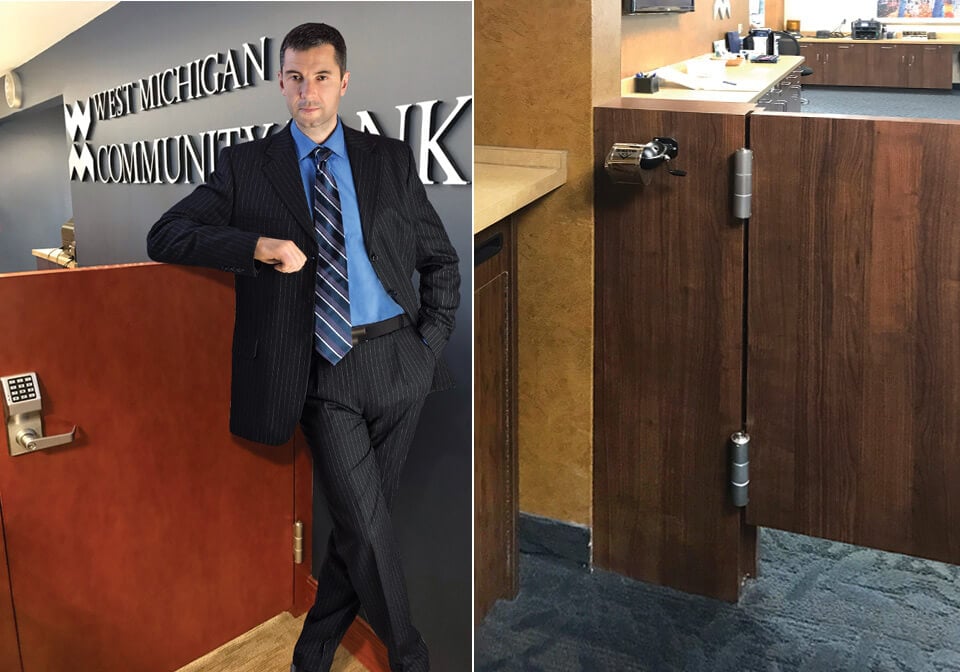 Durability

Bank teller gates are frequently used throughout a typical workday.  As a result, their closer hardware needs to be durable to handle a busy workload.  Crafted with stainless steel, Waterson soft-closing door hinges can easily withstand the rigors of daily commercial use. In fact, UL-listed Waterson hinges not only achieve Grade 1 status, whereby they satisfy 1,000,000 cycles test, but they do so with little or no wear.  This ultimately ensures that Waterson hinges will provide effective closing for a long time.   
Quiet

Banks generally maintain a professional acoustic decorum that's rooted in low tones and a quiet atmosphere.  Slamming doors and gates are simply unacceptable, as they obviously disrupt day-to-day operations and can even create tension around the office.  Waterson soft-closing hinges provide full speed control and damper adjustability to ensure effective noise-free closing.  Therefore, Waterson hinges are not only sound appropriate for bank environments, but they are also aesthetically suitable with their sleek all-in-one patented design.
Waterson Wood Gate Closer Hinges combine speed control self-closing technology and traditional hinge mechanism into one attractive component.  Available in full surface and mid-post versions, Waterson Gates Closers are crafted from durable 304, 316, and 316L marine-grade stainless steel.  These low-maintenance gate closer hinges are easily adjustable to meet ADA & ICC A117.1 requirements for 5lb opening force and closing speed. UL-listed one million cycle times grade-1 testing ensures high quality, secure closing, and reliability in the interior, exterior and harshest environments. See all our features.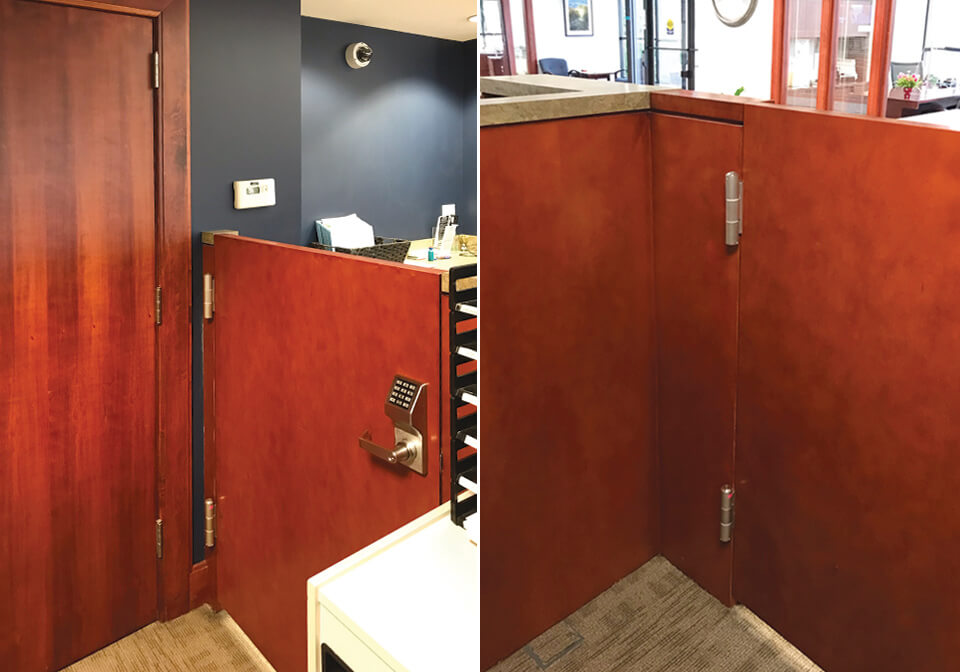 When most industry people think about Waterson hinges, they think about commercial projects due to Waterson's well-known durability. While this is certainly true, Waterson also [...]
Door-stop and Hold-open features are incredibly beneficial in a variety of situations.  A door stop is a useful feature in preventing doors from opening too [...]
What is a Waterson Garage Door Closer Hinge? The hinges are some of the important parts of any garage door. They keep the garage [...]