Gate hinges usually need to meet many requirements such as weather resistance, heavyweight capacity, and longer life span. Combining each of these elements into one component often requires sacrifices in either design or function. At the same time, materials are one of the most important features that need to be considered when it comes to gate hinges. This is especially true for ones that are exposed to harsh environments such as chlorinated pools and saltwater areas where the environmental particles can have a corrosive effect. The following is a brief gate hinge material comparison between plastic and stainless steel.
Durable Lifespan Matters
Plastic hinges are lightweight and affordable, however, they are also limited with regard to environmental application. In a harsh environment with intense ultraviolet light, outdoor plastic hinges can become discolored, brittle, and less durable as UV light breaks down the material's polypropylene. This will undoubtedly shorten the plastic hinge's lifespan.
On the other hand, stainless steel gate hinges tend to cost more, yet they are much more durable and reliable in rugged environments. Heavy-duty 304 / 316 stainless steels like the ones we use on our hinges at Waterson are much more weather resistant and less affected by chemical exposure due to chromium, nickel, and molybdenum elemental properties. Therefore stainless steel provides a greater commercial gate lifespan than plastic.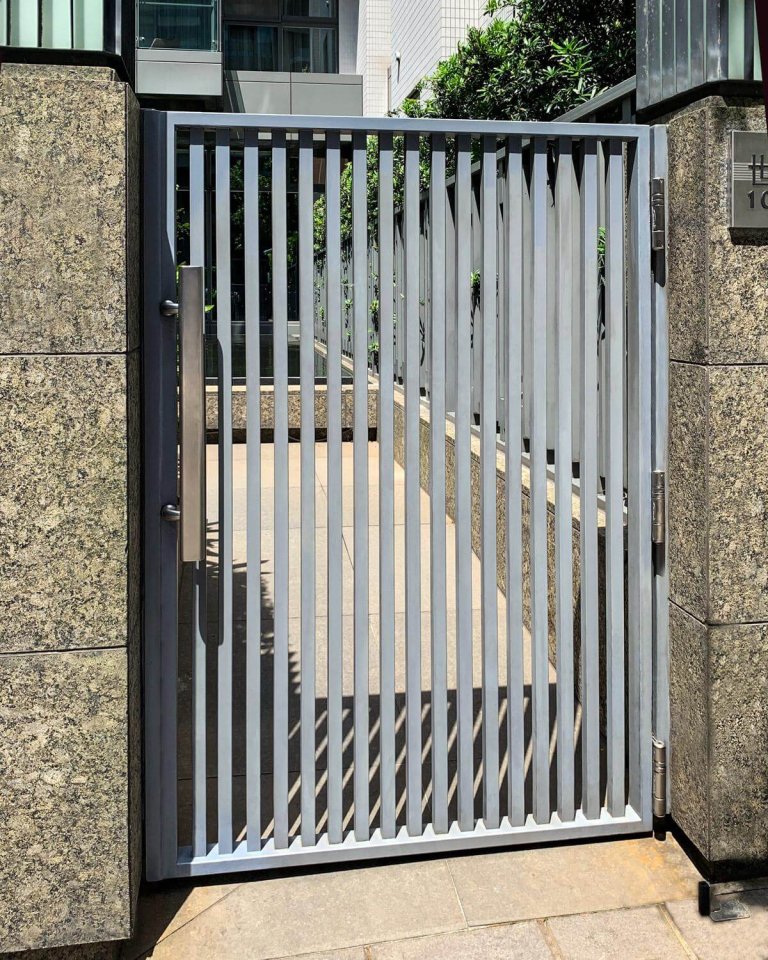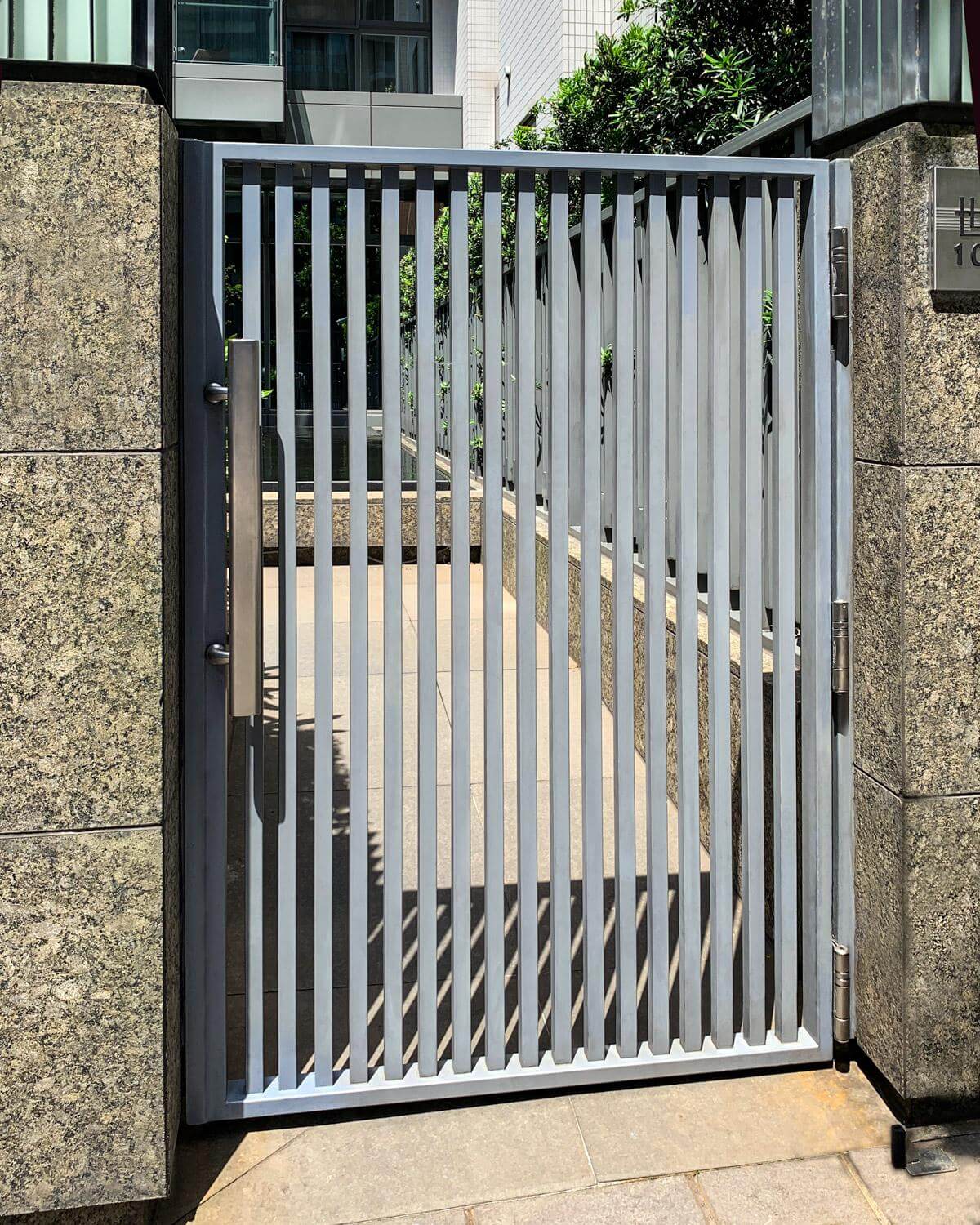 Weight Loading & Welding
As mentioned earlier, plastic is obviously lightweight, however, it is not suitable for heavy wood or metal commercial gates. Not only is plastic less durable, but it is also not able to be welded to frequently-used heavy commercial metal gates, which is necessary for strength, stability, and longevity.
Stainless steel has a much higher tensile strength than plastic making hinges of this material more malleable and durable in heavy-usage environments. Where traditional plastic hinges can only handle up to 152 lbs of gate weight, Waterson stainless steel gate hinges can support and operate with loads up to 440 lbs. Click to understand our product configuration.
Choosing hinges based on material is critical to optimal use and longevity. Indoor and residential applications may be better suited for plastic hinges, however, durable stainless steel gate hinges far better support high-frequency use, heavy-duty, and outdoor commercial gates. Choose your hinge wisely.
Request For Information
Recent Post
The efficiency and security of any outdoor gate hinge largely on one often overlooked component: the outdoor gate closer. Constructed from robust materials like stainless [...]
In the United States, residential garage fires are alarmingly common, with approximately 6,600 incidents annually, leading to 30 fatalities, over 400 injuries, and property losses [...]
Black gate hinges are more than just functional components; they are a style statement for homes and businesses alike. These hinges not only provide essential [...]