A gate closer hinge plays the pivotal role of controlling door access, so safety requirements and regulations are strictly enacted in some regions like the USA and Australia. The outdoor environment is harsh for door hardware of all kinds, so reliability is consequently the other main concern.
Why is reliability difficult for gate closer hinge?
In addition to wind/gusts, corrosive agents from rain or air, the drastic change of temperatures, and exposure to sunlight/UV radiation can all deteriorate door closer and gate closer hinge.
Salt spray test is universally accepted as the yardstick for corrosion resistance:
1) In BS EN 1935:2002 (Single-axis hinges)
Hinges are graded 5 classes based on resistance to salt spray.
2) BS EN 1670:2007 (Building hardware. Corrosion resistance. Requirements and test methods)
Requirements for corrosion resistance, ranging from 24 hours to 480 hours of salt spray testing, are explicitly listed.
3) BS EN ISO 9227:2017(Corrosion tests in artificial atmospheres. Salt spray tests)
Also covers the tools and procedures needed for conducting salt spray test.
Safety and code compliance
In regions where gates and pools are common, regulation for gate closer hinge are legally advised and sometimes necessary.
1) For the disabled:
In ADA (Americans with Disabilities Act), the maximum opening force for interior hinged door and gate is 5 pounds (22.2N). This ensures the gate is easily accessible for the physically challenged.
2) For kids:
AG105.2.8-8.2 of 2012 IRC code (The International Residential Code), gates shall open out from the pool and shall be self-closing and self-latching. This is meant to prevent young children from unexpectedly entering a pool.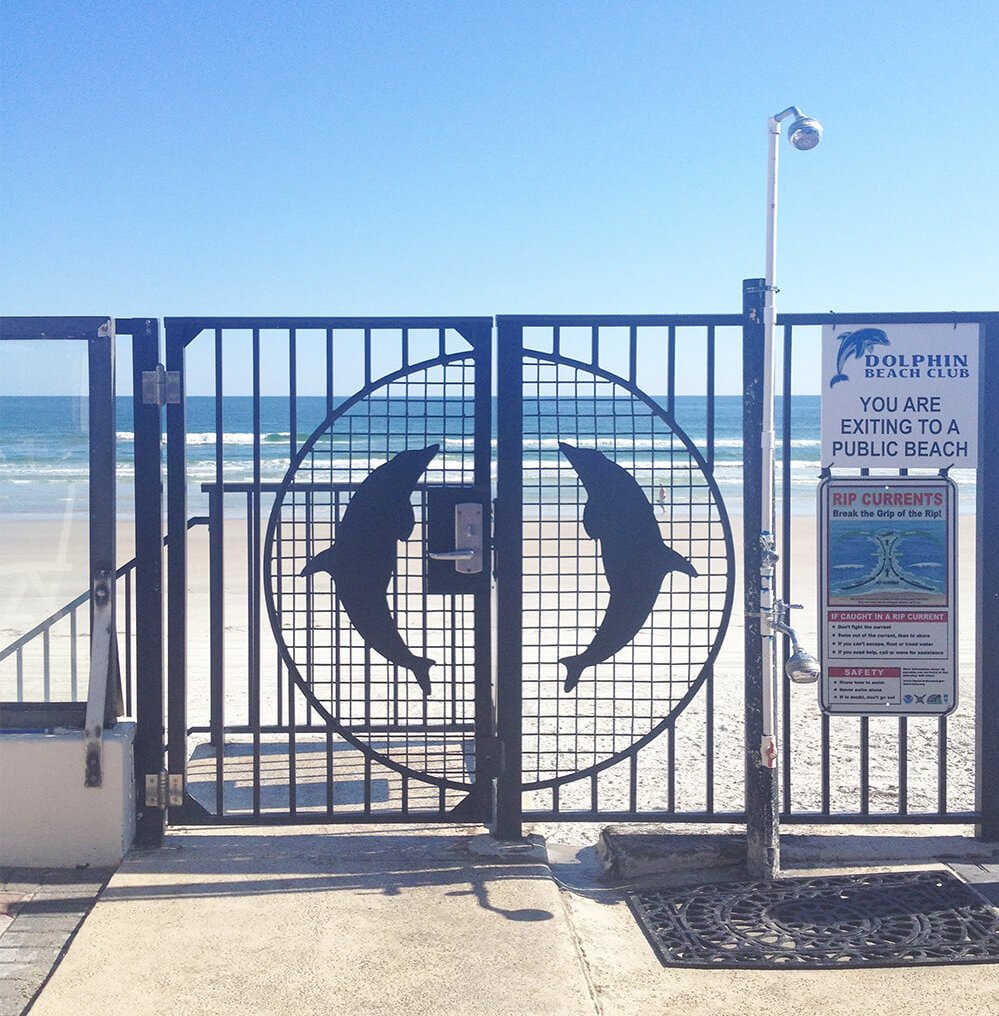 3) Safety and cost-saving
According to 2012 IRC Code, (ReferenceAG105.2.8, International Residential Code) "closers mounted on the exterior within 45" vertically of a cross member that provides a surface to gain a foothold are not compliant."
This means you either have to increase gate height (higher cost) or find a gate closer which can't be used as a foothold.
4) Australian Standard AS 1926.1 – 2012
All gates must be fitted with a Self-Closing Device that will return the gate to a closed position from any position without the use of manual force. This regulation also stipulates the pool should not be used until self-closing device is fitted.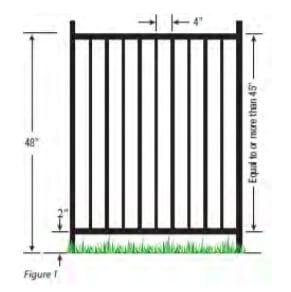 To eliminate handholds and foot holds, and minimize the size of the opening in a barrier's construction.
What are the problems with traditional solutions?

1) Overhead door closer:
There are closers designed specifically for outdoor use with aluminum-based and other materials.
However, for outdoor gate, most times there's simply no place for overhead door closer, because there is no transoms or other structure for attachment.
2) Floor spring:
Installation space is also a challenge for outdoor gate hinge and outdoor gate door closer.
However, the biggest problem is humidity.
With seepage of rain/frost, floor spring may, just like regular door closers, not last long before replacement.
3) Electronic breed of floor hinge :
Theses floor hinges boasts of impressive capacity of 300-500 kg.
However the trade-off is meticulous maintenance on regular basis of the motorized parts, and of course the commonly high price.
The new solution?
Waterson Self closing outdoor gate closer hinge may be one of the best solutions available.
It also solves the problem of code compliance. Safety and reliability are both met.
Code compliant and cost-saving: In addition to ADA compliance, the hinge form cannot be a foothold, and there's no need to increase gate height. Compliance and cost control are both achieved at the same time. (AG105.2.8, IRC 2012)
Safety: safeguarding your pool and access to dangerous locations
Fast installation: install like regular hinge
Weather resistance: SS 304/316 with protection cap
Multi-speed adjustable: 7 speed adjustable from swing to latch
Waterson Outdoor Gate Closer Hinges 
Waterson Heavy Duty Gate Hinges combine speed control self-closing technology and traditional hinge mechanism into one attractive component.  Available in full surface and mid-post versions, Waterson Gates Closers are crafted from durable 304, 316, and 316L marine grade stainless steel. These low-maintenance gate closer hinges are easily adjustable to meet ADA & ICC A117.1 requirements for 5lb opening force and closing speed. UL-listed one million cycle times grade-1 testing ensures high quality, secure closing, and reliability in the interior, exterior and harshest environments. See all our features.
Request For Information
Recent Post
Driveway gates are pivotal in combining functionality and design aesthetics. The selection of hinges plays a crucial role, with options ranging from butt hinges to [...]
Garden gate hinges play a pivotal role in the functionality and longevity of garden gates. Exposed to varying weather conditions, these hinges must be robust [...]
Waterson commercial door hinges have become a self-closing device manufacturing leader in the meeting pod segment. Over the past few years, Waterson has provided closing [...]