A gas strut is a practical component known for facilitating lifting heavy objects, often utilized in operating both internal and external gates. They provide a counterbalancing force that can support the weight of the component, making it easier to move or hold in place. Despite its usefulness, the gas strut is less than ideal, and it can lead to difficulties when closing gates, increased maintenance needs, and a lack of aesthetic appeal.
Door Gas Strut Considerable Limitations
Gas struts are generally safe when used and maintained properly. However, improper use or poor upkeep can lead to hazards like quick gas release or unexpected component drops, potentially causing harm or damage. If tasked with supporting a heavy gate, such as a gate measuring 76″ tall x 40″ wide x 3″ deep, a gas strut may be inadequate for the weight, leading to failure and abrupt gate drops. Additionally, factors like seal wear, frequent use, and harsh weather conditions (e.g., strong winds) can reduce the supportive capacity of gas struts. Visually, the exposed large gas springs on a door may not be appealing in terms of functional design.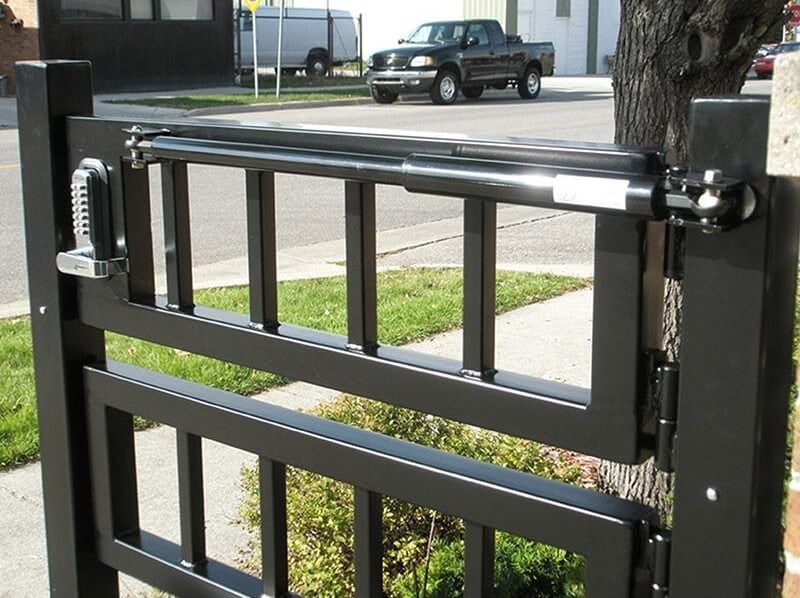 Credit on Hoover Fence
Limit Break Solution with Self-closing Door Hinges
Compared to door gas struts, heavy-duty self-closing door hinges outperform them with a reliable and robust closure for commercial entrances that see frequent use. Made from stainless steel and heat-treated carbide, heavy-duty self-closing hinges last longer than gas strut closers. With a three-hinge configuration, they can support loads exceeding 260 lbs., making them ideal for heavyweight doors and gates.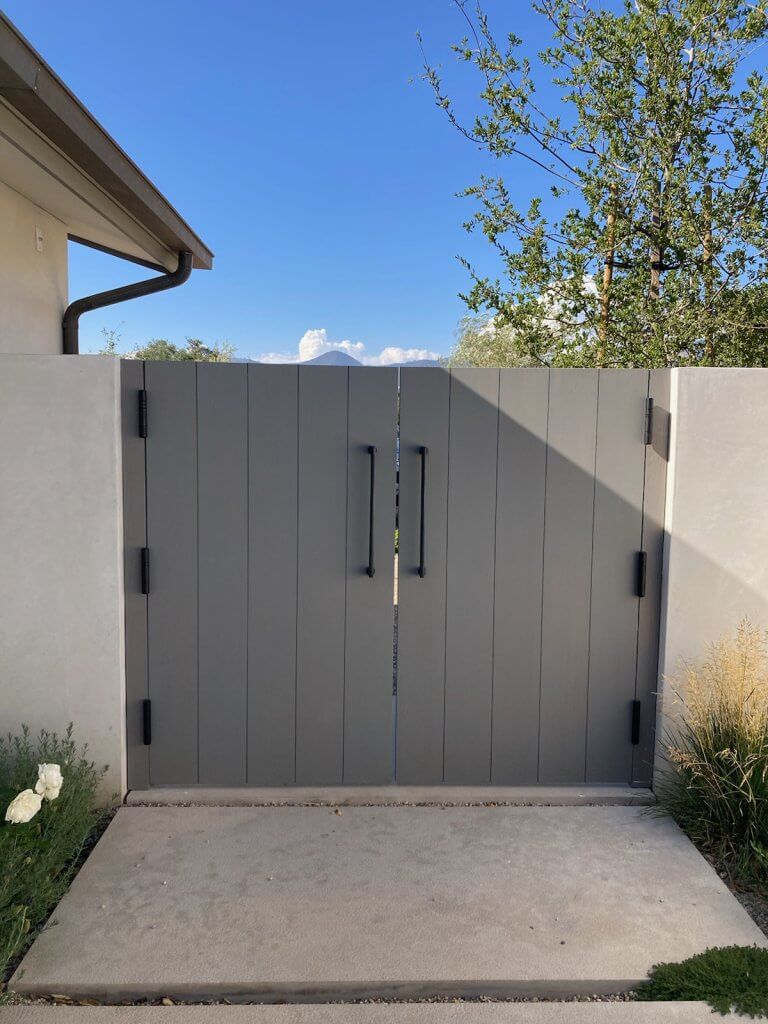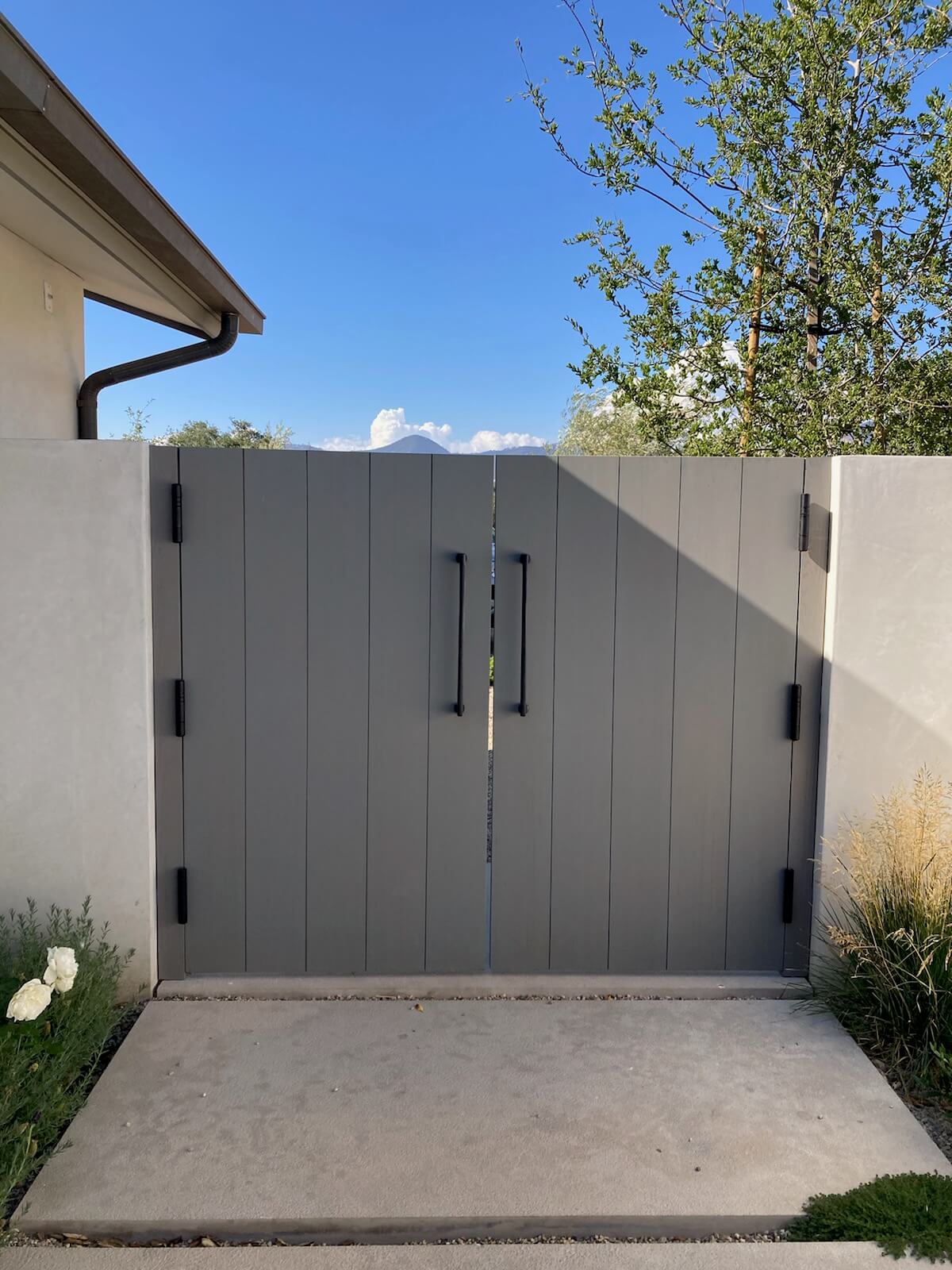 In addition, the heavy-duty self-closing hinges have an attractive design with only barrels exposed outside the gate's edge, giving them a sophisticated appearance. These hinges are also versatile, suitable for both interior and exterior doorways, weather-resistant, and adjustable with strong wind, which makes them a great choice for various commercial applications.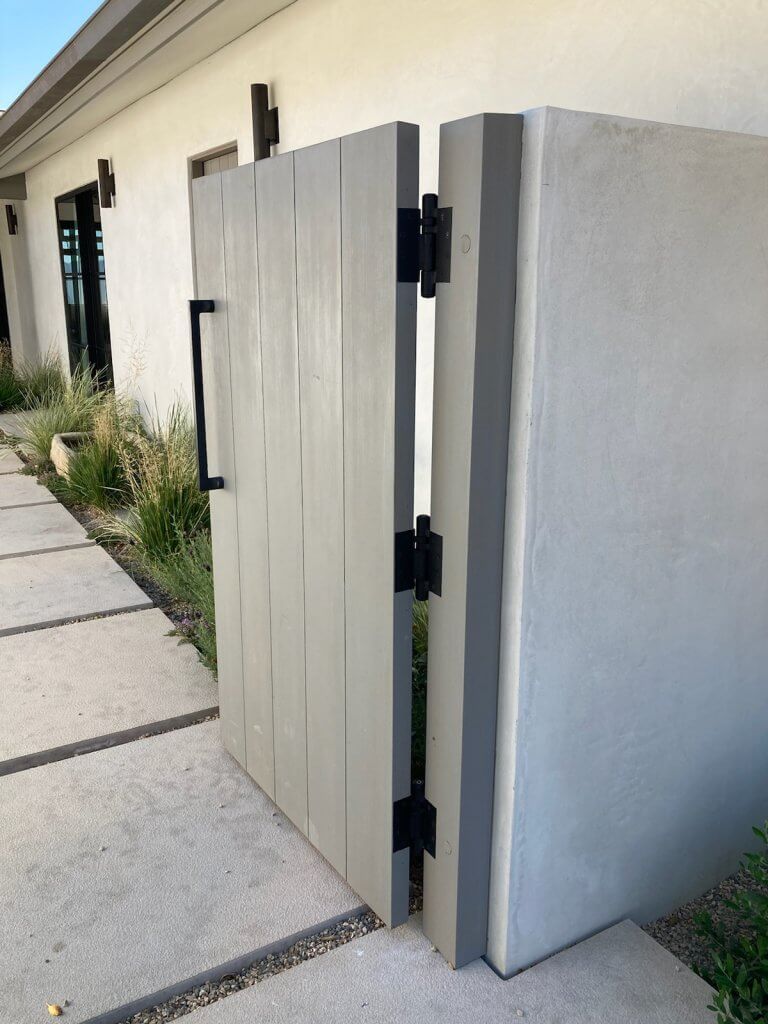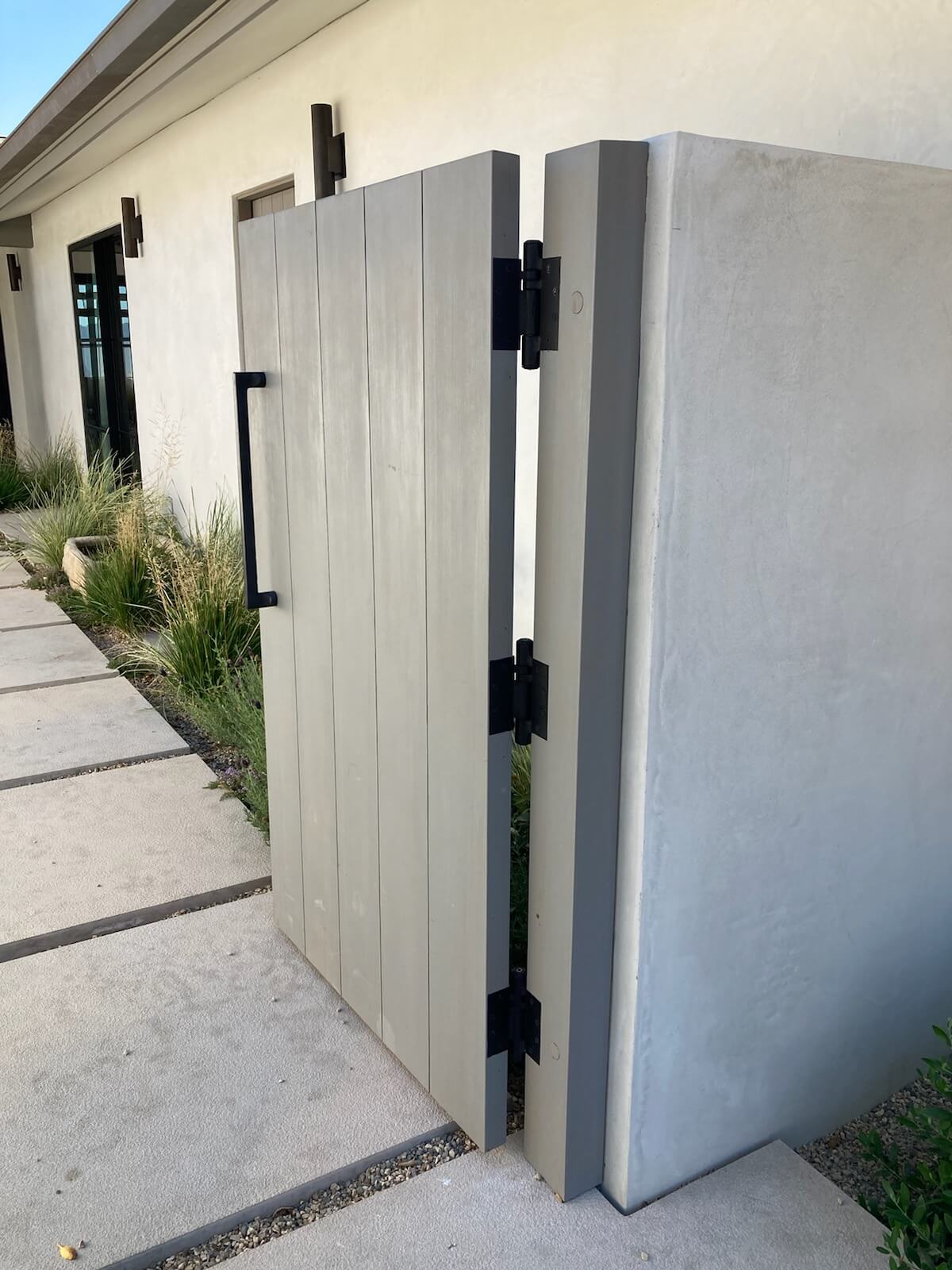 Waterson Heavy Duty Self-closing Door Hinges
Waterson Closer Hinges combine an overhead closer and hinge into one attractive component with optional hold-open and door stop features. Waterson hinges are ideal for commercial openings, gates, and glass doors. These closer hinges are easily installed and adjusted to comply with ADA & ICC A117.1 requirements for opening force and to assure quiet, secure closing. Made with stainless steel, Waterson closer hinges meet NFPA 80 and are UL 3-hour fire-rated, as well as being suitable for both interior and all-weather exterior openings. See all our features.
Request For Information
Recent Post
Gates, blending functionality and aesthetics, come in diverse designs. The square post and round post structures are common, but there are also other innovative gate [...]
In a factory setting, safety and functionality are on the choice of components. One critical selection is the gate hinge, a small but vital part [...]
Optimizing the performance of commercial spaces is crucial in ensuring customer satisfaction and success. In this regard, the adjustment of heavy-duty self-closing hinges plays a [...]