Rusty Steel Gate Hinges
A discussion about material and strength in outdoor weld-on gate hinges naturally leads to concerns about corrosion. Corrosion can drastically affect the functional strength of any metal, leading to structural issues such as cracks, partial fractures, and in severe cases, complete failure of the material. This is particularly problematic for driveway gate hardware, including heavy-duty gate hinges designed to allow the gate to swing smoothly. Corrosion not only weakens the material but also detracts from the aesthetic design of wood or metal fence gates.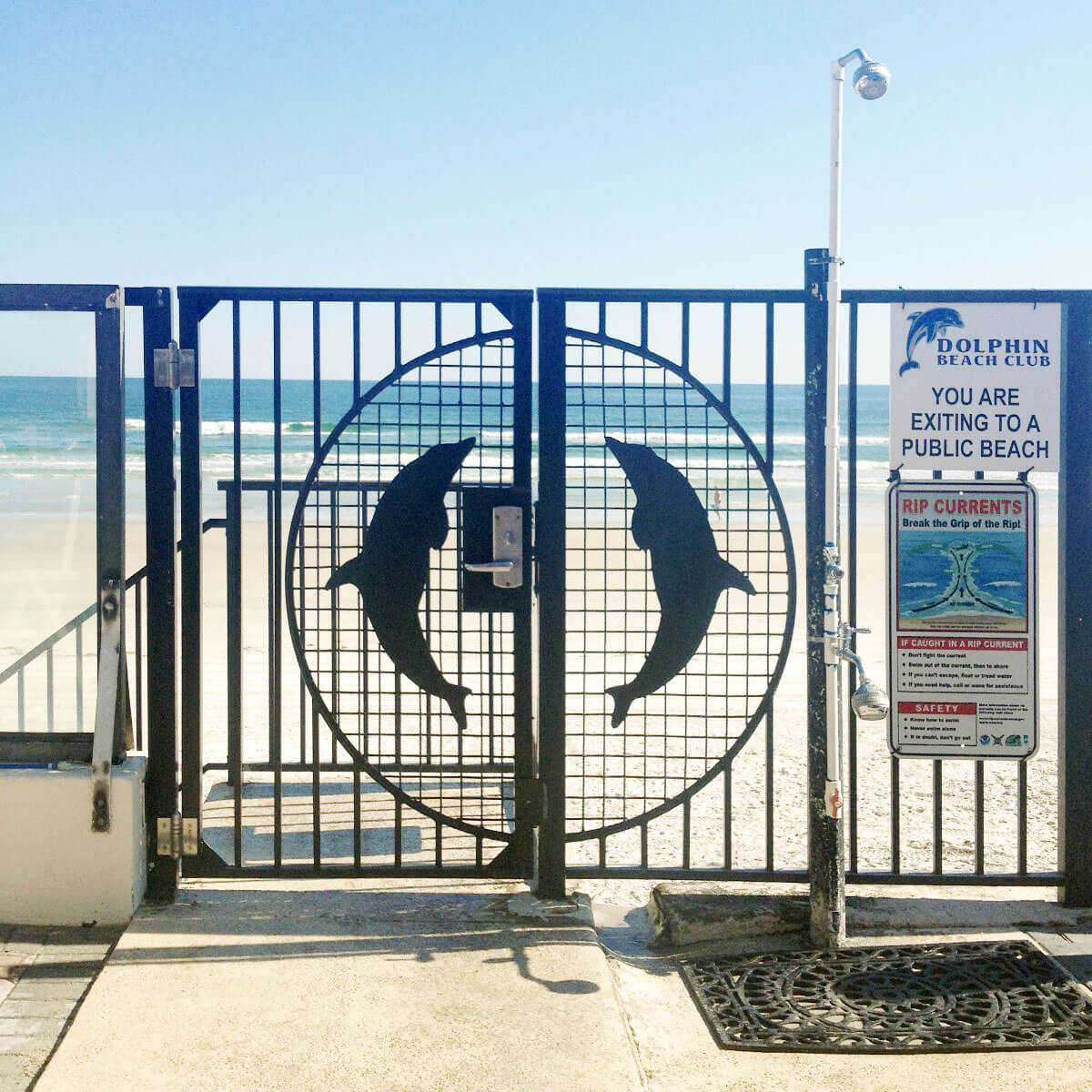 Enter Daytona Beach
A hotel developer in Daytona Beach recently reached out to us, seeking corrosion-resistant, self-closing solutions for their beachfront gate hinges. Previously, they had fitted their luxury resort's exterior doors with concealed hinges. However, these door hardware pieces, while heavy-duty, faced two significant issues: corrosion from the salty air and reliability of the swing mechanism.
Dayton's salty sea air can be quite harsh and corrosive on exterior metal hardware. Conventional steel hardware is susceptible to significant rust, especially in aggressive environments such as ocean beaches and swimming pools, where humid air laden with corrosives like sea salt or pool chemicals can attack the steel. At the same time, and even more importantly, this resort found that the self-closing function on their corroded hinges had become compromised.
Read More: Material Matters! Gate Hinges: Plastic or Stainless Steel
Durable Gate Hinges for All Applications
Crafted with weather-resistant stainless steel and a protective top cap, Waterson Gate Closer Hinges are ideal for all exterior commercial applications. Our heavy-duty gate hinges last longer and is more durable than traditional door closers. Therefore by using Waterson on your outdoor seaside applications, you will preserve luxury aesthetic appeal, as well as long-lasting functionality.
Waterson Heavy Duty Swing Gate Hinges 
Waterson Closer Hinges combine an overhead closer and hinge into one attractive component with optional hold-open and door stop features. Waterson hinges are ideal for commercial openings, gates, and glass doors. These closer hinges are easily installed and adjusted to comply with ADA & ICC A117.1 requirements for opening force and to assure quiet, secure closing. Made with stainless steel, Waterson closer hinges meet NFPA 80 and are UL 3-hour fire-rated, as well as being suitable for both interior and all-weather exterior openings. See all our features. 
-Three years ago-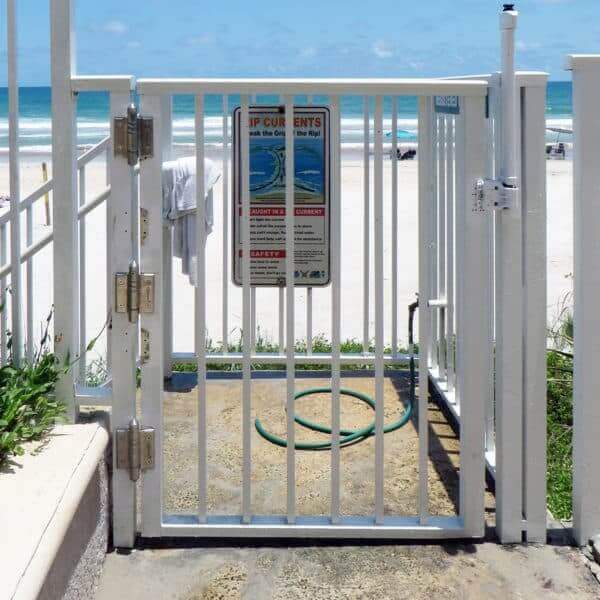 -After three years-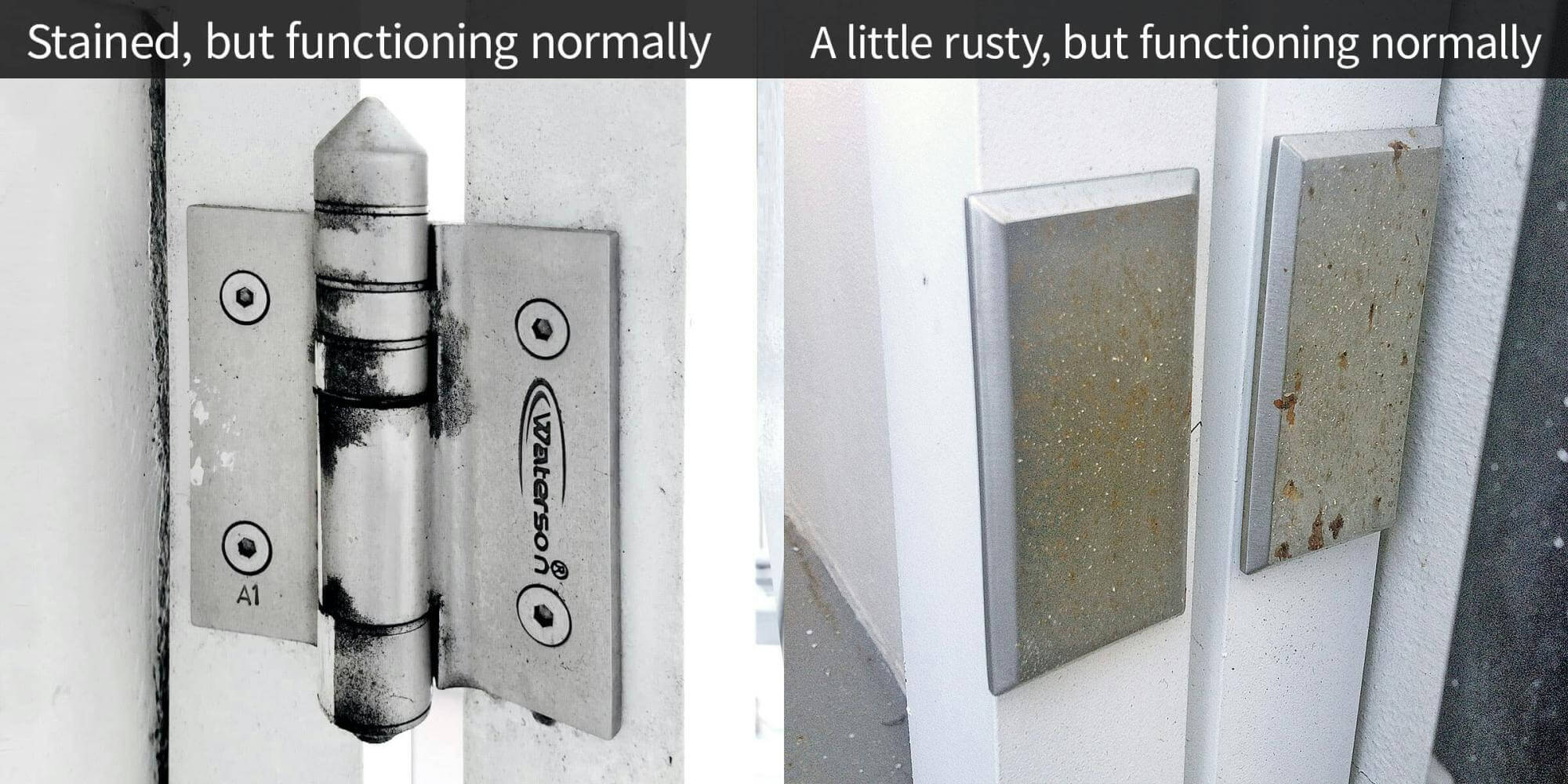 Photo Gallery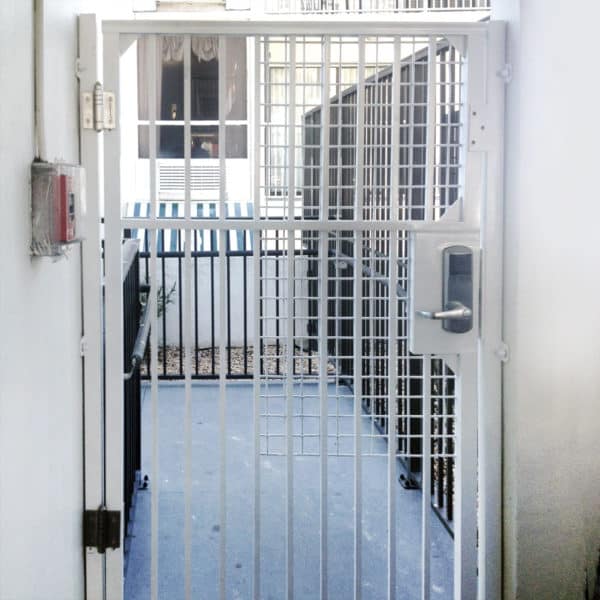 Request For Information
Recent Post
Driveway gates are pivotal in combining functionality and design aesthetics. The selection of hinges plays a crucial role, with options ranging from butt hinges to [...]
Garden gate hinges play a pivotal role in the functionality and longevity of garden gates. Exposed to varying weather conditions, these hinges must be robust [...]
Waterson commercial door hinges have become a self-closing device manufacturing leader in the meeting pod segment. Over the past few years, Waterson has provided closing [...]