Pool safety is a paramount concern, especially during the summer months. Recent studies have shown that an isolation fence with a self-closing gate or a self-latching pool gate could prevent up to 90% of toddler drownings. One standout solution in this space is Waterson's self-closing heavy-duty gate hinges, known for their impeccable quality, durability, and easy-to-adjust features.
Guidance on Installing and Adjusting Self-Closing Pool Gate Hinges
Waterson gate closer hinges are as simple as a standard gate hinges installation. Just measure the opening, mark the spots with a pencil, drill the holes, and screw them onto the gates or posts.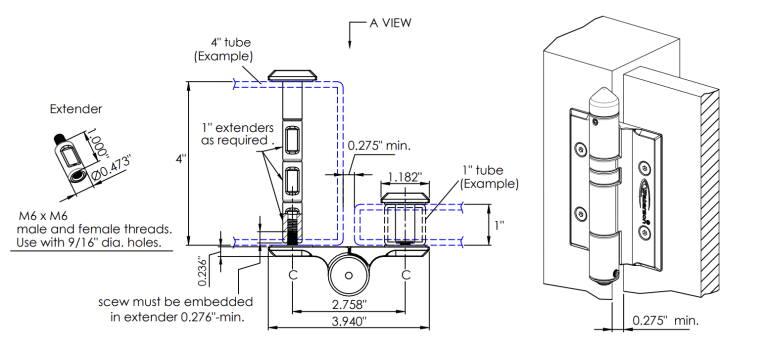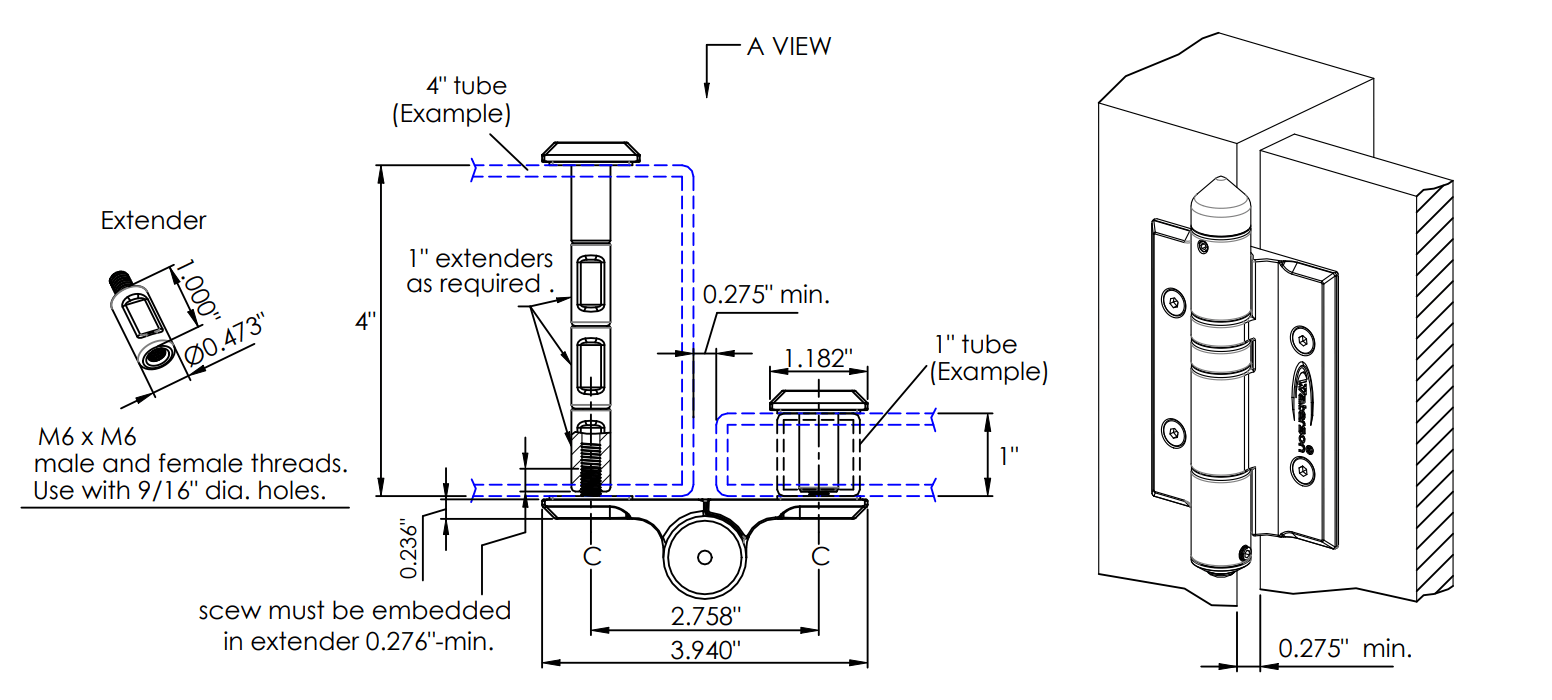 Here are some adjusted videos for your reference.
Special Feature – Negative Swing Setup Ensures Closing
Negative degree swing is important to ensure effective latching, especially in daycare centers, schools, and commercial swimming pools where safety is essential.  The Waterson
spring-loaded gate hinge closing degree can easily be adjusted by the installed set screw between a functional range of -4d – 0d, which guarantees snap closing, security, and peace of mind.


How Many Self-closing Hinges Do You Install on The Pool Gate?
Typically, a gate requires two self-closing hinges for effective operation. However, for larger and heavier gates, three hinges may be necessary to provide extra support and maintain proper function. Always follow the manufacturer's instructions for your specific gate and hinge model. For Waterson self-closing pool gate hinges, the standard recommendation is to install two hinges for doors or gates up to 60″ high and three hinges for doors or gates between 60″and 90″ high. The number can vary based on the weight and size of the door or gate.
For more information, please look for the recommendation table and choose the product SKU you needs.
Waterson Self-closing Pool Gate Hinges
Waterson Closer Hinges combine an overhead closer and hinge into one attractive component with optional hold-open and door stop features. Waterson hinges are ideal for commercial openings, gates, and glass doors. These closer hinges are easily installed and adjusted to comply with ADA & ICC A117.1 requirements for opening force and to assure quiet, secure closing. Made with stainless steel, Waterson closer hinges meet NFPA 80 and are UL 3-hour fire-rated, as well as being suitable for both interior and all-weather exterior openings. See all our features.
Request For Information
Recent Post
Gates, blending functionality and aesthetics, come in diverse designs. The square post and round post structures are common, but there are also other innovative gate [...]
In a factory setting, safety and functionality are on the choice of components. One critical selection is the gate hinge, a small but vital part [...]
Optimizing the performance of commercial spaces is crucial in ensuring customer satisfaction and success. In this regard, the adjustment of heavy-duty self-closing hinges plays a [...]