Clothing retailers worldwide continually strive to enhance their customers' shopping experience. A critical aspect of this endeavor is the fitting room – a private space where customers decide on their final purchases. Below are three important factors that retailers should consider when they want to meet compliant ADA-fitting room requirements.
Client's Interior Study Fitting Room Requirement:
ADA compliance
Door spec 7'x3', 30lbs and self-closing
3 hinges on each door.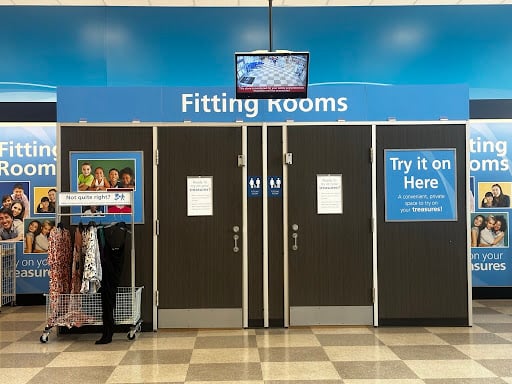 Heavy Duty Self-Closing Solution
Crafted with weldable stainless steel, Waterson self-closing heavy-duty steel hinges are built to firmly withstand frequent commercial use. Moreover, our hinges meet ADA-compliant self-closing and speed control.  These hinges play a crucial role in creating an accessible dressing room, which is a fundamental aspect of ADA fitting room requirements. They ensure smooth door operation, facilitating easy access for customers, including those using wheelchairs. The self-closing functionality of Waterson's hinges makes them particularly suitable for a private dressing room entered through a curtain, enhancing privacy and convenience.
Unique Speed Control Design
If a self-closing device is incorporated, it should be user-friendly, requiring minimal force or dexterity to operate the door. Ensuring the door stays open long enough for individuals using mobility devices to safely enter and exit the fitting room is equally crucial. Also, these devices should align with ADA guidelines, such as the requirement for a 5-second closing time and less than 5lbs of opening force. A fitting room with these features, along with clear floor space, accessible benches, and turning space, provides a higher level of accessibility. The room should be wide enough to accommodate a person using a wheelchair comfortably. A strategically mounted mirror of minimum required dimensions further enhances usability. All these elements combine to render the dressing room usable by a person with mobility challenges, contributing to an inclusive shopping environment.
Easy Adjustment Improves Customer Experience
Waterson commercial self-closing hinges are easily adjustable to unique requirements.  For example, the occupancy indicator on a fitting room door will be triggered to show "occupied" when a door is closed and latched.  This is perfectly acceptable when there is in fact an occupant, however, this can be misleading when there is no one inside.  Therefore, clothing retailers like Ross prefer that their fitting rooms do not close and latch when the rooms are vacant.  Waterson self-closing hinges can be easily adjusted to close just before the latch point so that the occupancy indicator is not triggered.  Waterson's unique speed control design allows retailers like Ross to optimise the customer experience.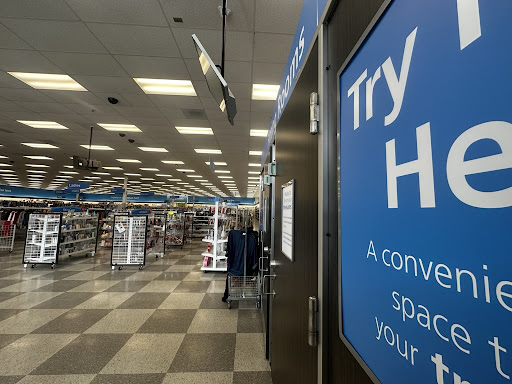 Waterson Closer Hinges combine an overhead closer and hinge into one attractive component with optional hold-open and door stop features. Waterson hinges are ideal for commercial openings, gates, and glass doors. These closer hinges are easily installed and adjusted to comply with ADA & ICC A117.1 requirements for opening force and to assure quiet, secure closing. Made with stainless steel, Waterson closer hinges meet NFPA 80 and are UL 3-hour fire-rated, as well as being suitable for both interior and all-weather exterior openings. See all our features. 
Request For Information
Recent Post
Gates, blending functionality and aesthetics, come in diverse designs. The square post and round post structures are common, but there are also other innovative gate [...]
In a factory setting, safety and functionality are on the choice of components. One critical selection is the gate hinge, a small but vital part [...]
Optimizing the performance of commercial spaces is crucial in ensuring customer satisfaction and success. In this regard, the adjustment of heavy-duty self-closing hinges plays a [...]