What is a Waterson Garage Door Closer Hinge?
The hinges are some of the important parts of any garage door. They keep the garage door in place and allow it to open and self-close. Waterson garage door closer hinges are designed with state-of-the-art speed control, allowing you to precisely adjust the closing force.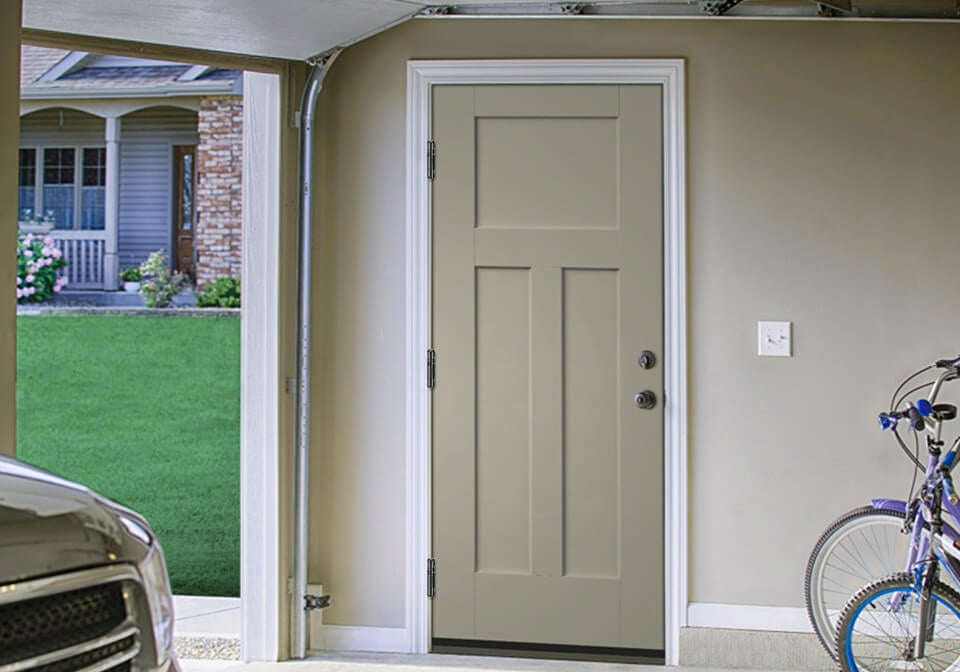 What To Consider When Buying The Best Closer For Your Garage Doors
When choosing the right type of closer for your garage doors, you should consider durability, aesthetics, and safety.
Durability Stainless Steel
With heavy-duty closer hinges, you can rest assured that your garage door will be durable! The stainless steel construction makes it weather resistant. Our heavy-duty models can withstand even the harshest environments without fading or scratching, making them perfect for garage doors daily open and close routine! Most importantly, they are fire-rated!
Aesthetics Matching Color
Stainless steel hinges work with powder coated or can make hinges in different colors. These different warm colors make hinges look elegant and classy, matching the design for the entire property. With Waterson adjustable closer hinges, you can choose attractive finishes from brushed stainless steel (US32D/630), black (US19/631), dark satin bronze (US10B/695), satin brass (US4/731), or custom colors that you would like to apply.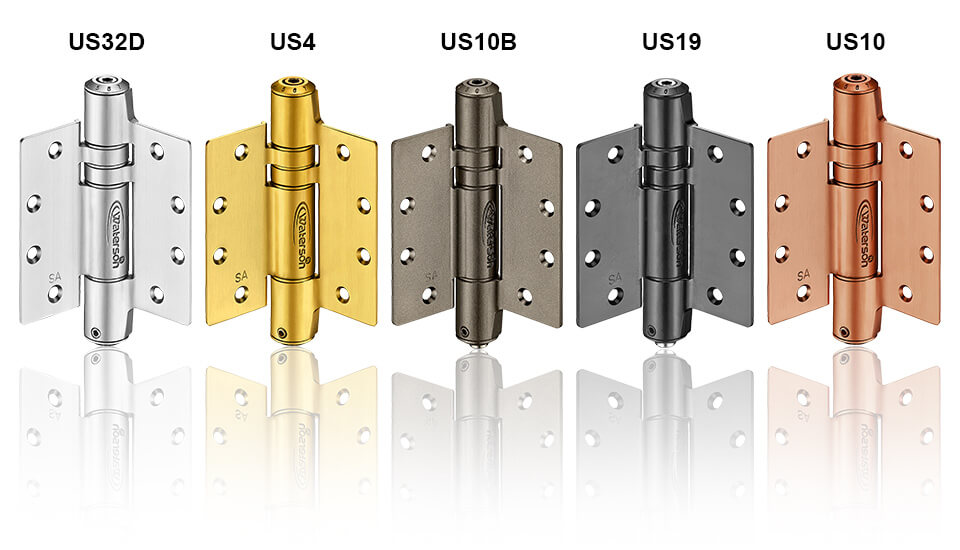 Waterson hinges allow you to open doors with as little force as 5 pounds, making them perfect for senior communities and those who have difficulty lifting heavy items. The ADA-compliant design ensures this product will meet all safety requirements to easily enter your house or building without strain on any part of your body! Moreover, it's a slam-free design.
With all these features combined in one package, Waterson Closer Hinge is a perfect fit for a fire-rated self-closing garage door.
Click here to learn the list of pricing and features for the Waterson garage door closer hinge set. Please contact Waterson If you are interested in buying in bulk.
Waterson Closer Hinges combine an overhead closer and hinge into one attractive component with optional hold open and door stop features. Waterson hinges are ideal for commercial openings, gates, and glass doors. These closer hinges are easily installed and adjusted to comply with ADA & ICC A117.1 requirements for opening force and to assure quiet, secure closing. Made with stainless steel, Waterson closer hinges meet NFPA 80 and are UL 3-hour fire-rated and suitable for interior and all-weather exterior openings. See all our features.
Request For Information
Recent Post
According to the US National Safety Council, over 300,000 door-related injuries that require emergency room visits occur annually. Many of these injuries, often involving children, [...]
The floor pivot hinge may be small, but it plays a big part in how doors in shops and offices work. Often used in busy [...]
Spec writers are frequently challenged to locate fire-rated self-closing door hardware that's suitable for their projects. To assist, NFPA 80 provides Table 6.4.3.1, which lists [...]