The architectural design relies on understanding the functionality of single swing doors. These doors offer different swing angles to suit specific needs. A 90-degree swing angle provides accessibility, while a 180-degree angle allows for wider access. Controlled swing angles, like 60 or 75 degrees, enhance privacy or protect nearby structures. Architects and engineers can tailor door functionality by selecting mechanisms like door closers, marrying form and function in modern building design.
90-Degree Hinges in Commercial Settings
90-degree hinge is highly regarded for its accuracy and functionality. It allows doors to swing open and close at a right angle, making it ideal for spaces where full rotation is not necessary or preferred. In commercial settings, where doors often act as barriers between different areas or rooms, a 90-degree hinge ensures that the door does not swing too far, potentially obstructing pathways or causing accidents. Its design is practical and space-saving, addressing the issues posed by traditional hinges.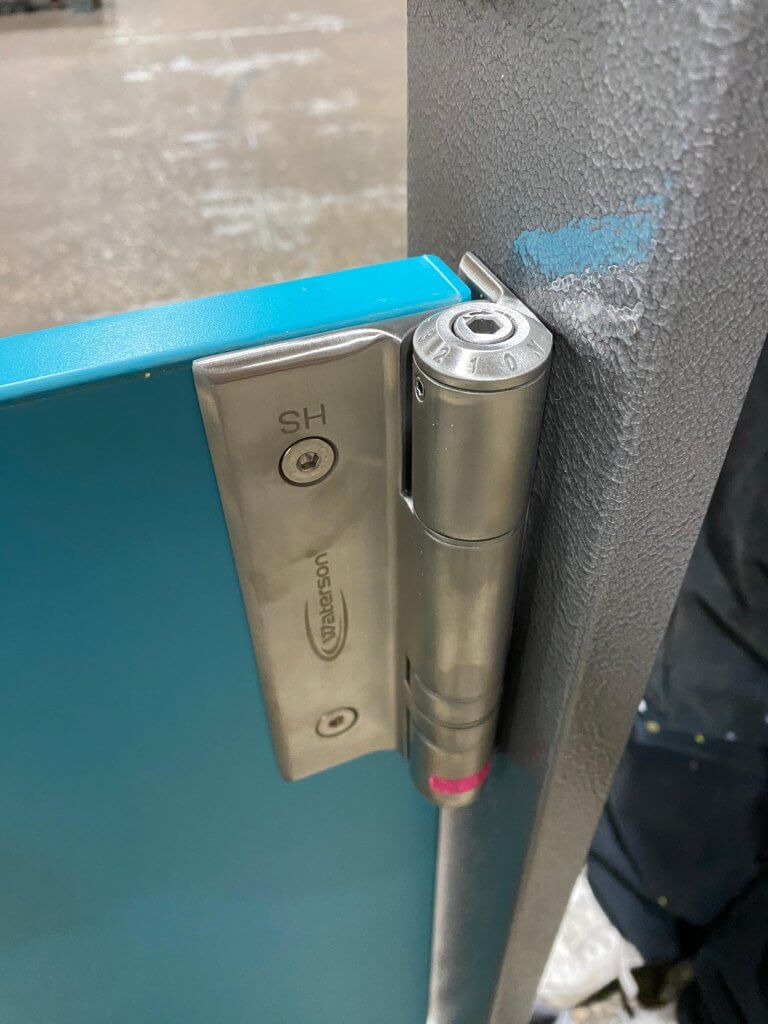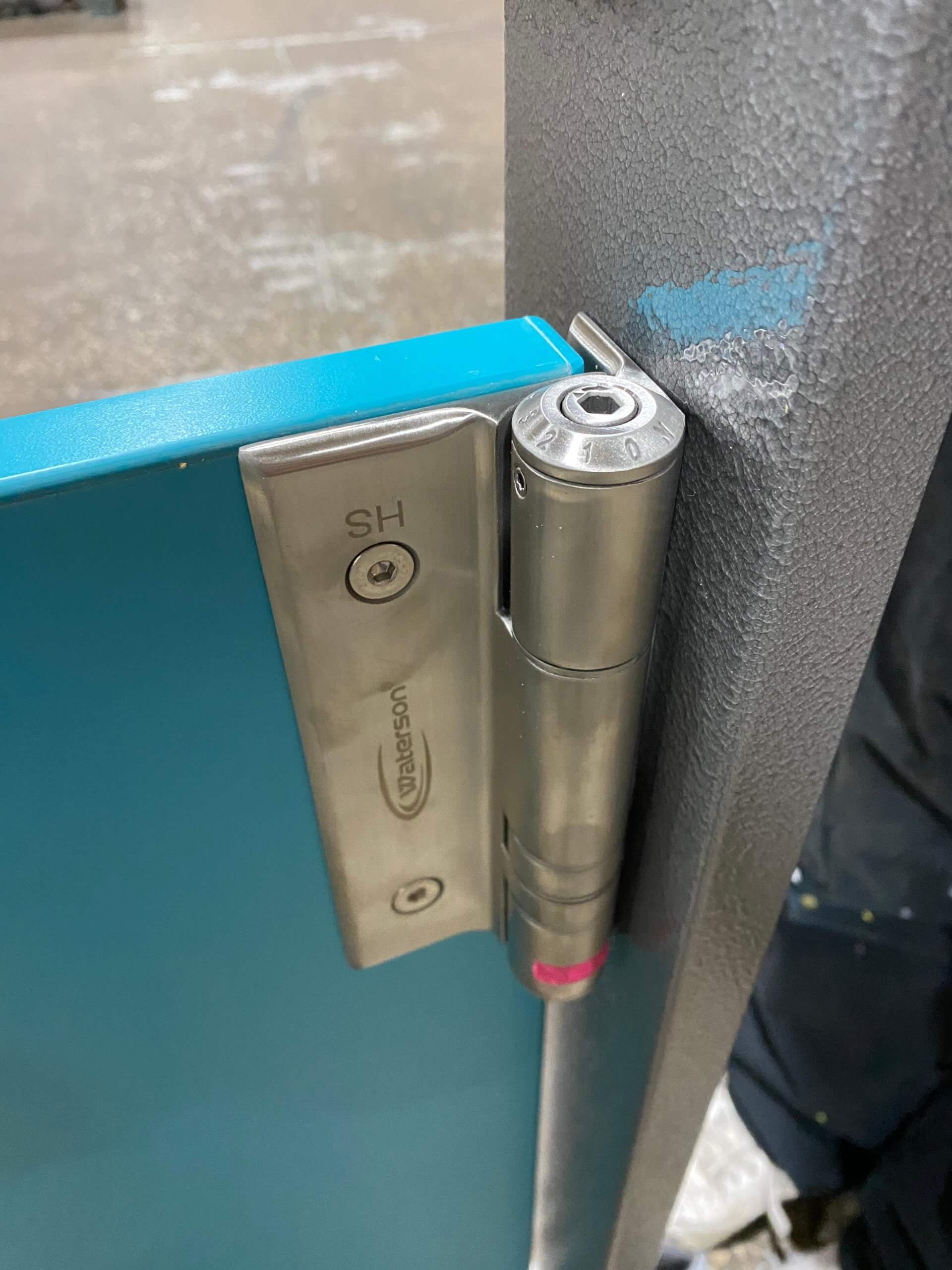 Enhance Durability with Stainless Steel Substance
The design alone isn't enough for commercial spaces, which typically experience higher foot traffic compared to residential areas. Doors in these environments serve not only as transition points but also bear the brunt of daily operations, sometimes even used as an improvised pedestal or seat. Crafting the hinges with weldable stainless steel to withstand these harsh conditions, heavy-duty stainless steel hinges not only meet fire safety codes but also offer features such as ADA-compliant self-closing, speed control, and door-stop functionalities. In essence, these hinges are not just about durability; they represent a holistic approach to door hardware, prioritizing safety, reliability, and longevity in high-traffic areas.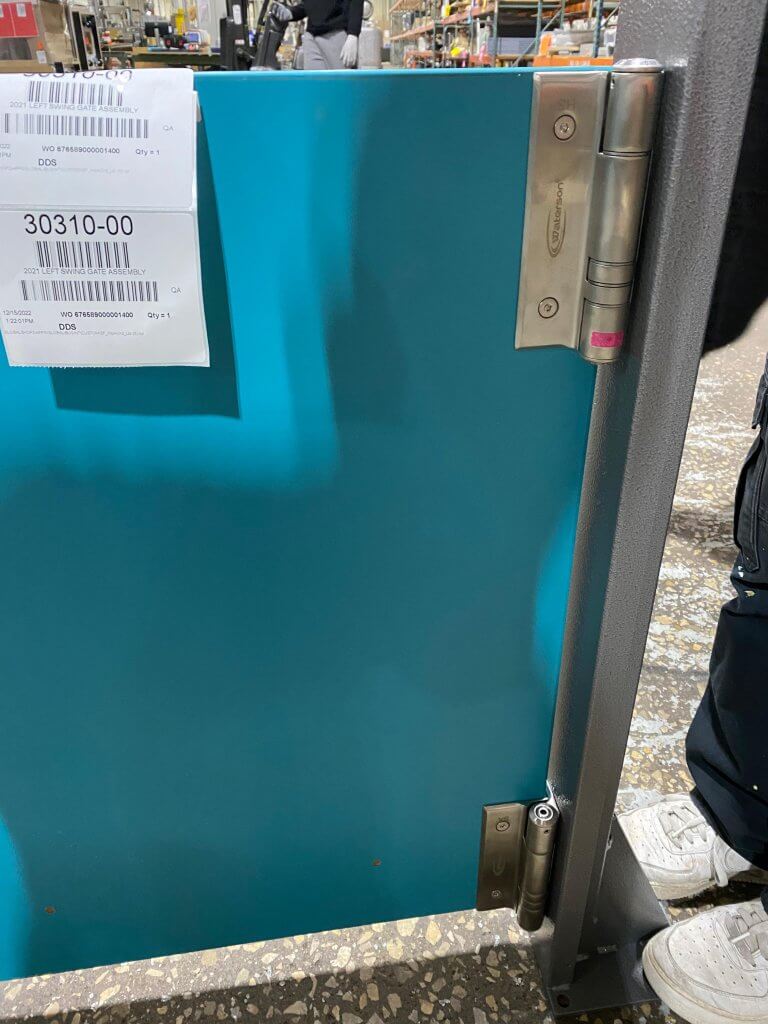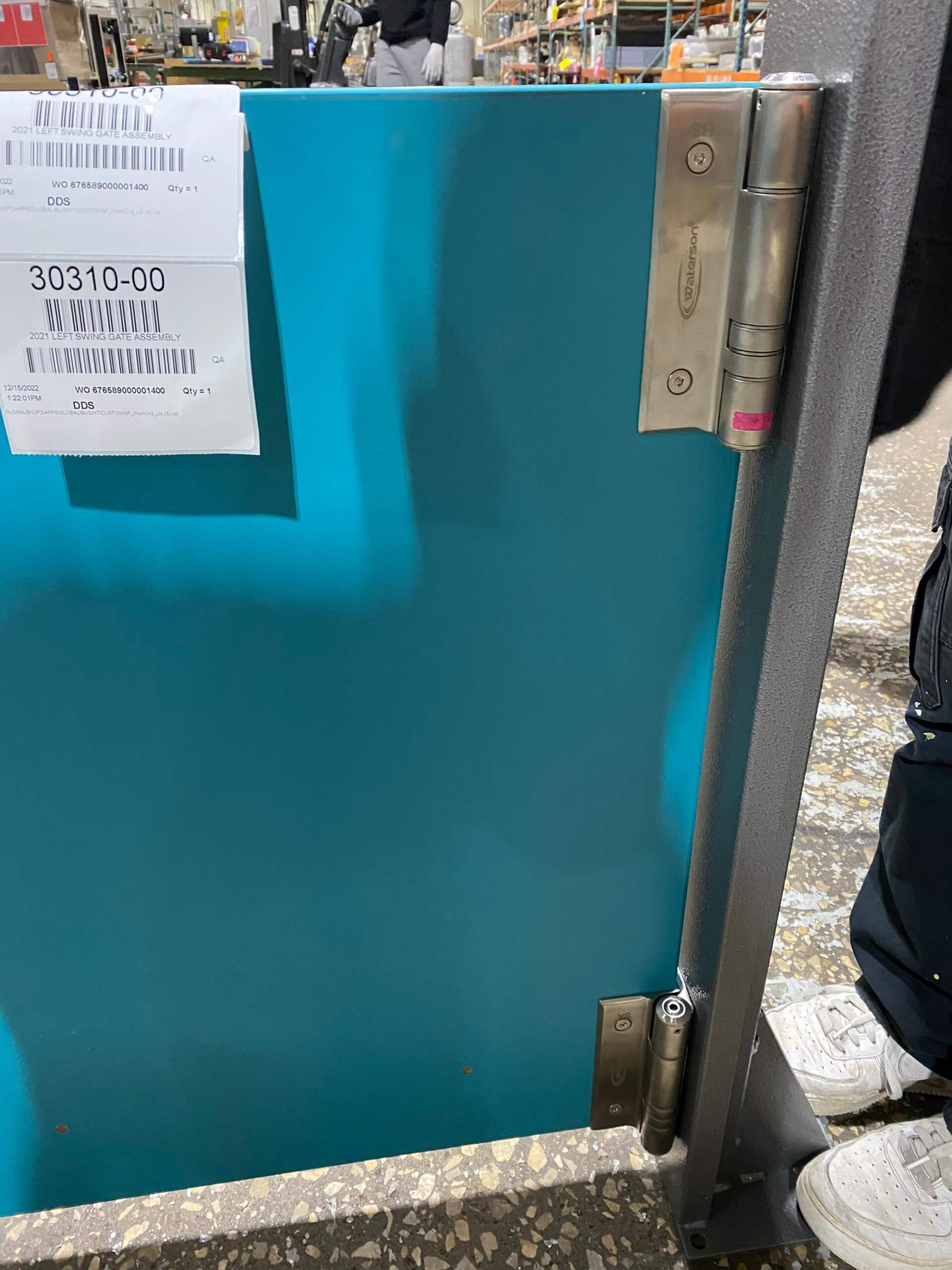 Waterson 90 Degree Heavy Duty Door Hinges
Waterson Closer Hinges combine an overhead closer and hinge into one attractive component with optional hold-open and door stop features. Waterson hinges are ideal for commercial openings, gates, and glass doors. These closer hinges are easily installed and adjusted to comply with ADA & ICC A117.1 requirements for opening force and to assure quiet, secure closing. Made with stainless steel, Waterson closer hinges meet NFPA 80 and are UL 3-hour fire-rated, as well as being suitable for both interior and all-weather exterior openings. See all our features.
Request For Information
Recent Post
Gates, blending functionality and aesthetics, come in diverse designs. The square post and round post structures are common, but there are also other innovative gate [...]
In a factory setting, safety and functionality are on the choice of components. One critical selection is the gate hinge, a small but vital part [...]
Optimizing the performance of commercial spaces is crucial in ensuring customer satisfaction and success. In this regard, the adjustment of heavy-duty self-closing hinges plays a [...]