When Hilton Hotels & Resorts decided that they needed to upgrade their high-frequency use pool gates with heavy duty closer hinges, they reached out to Waterson. According to the Hilton, their pool gates opened and closed on average over 1000 timers per day, over 30,000 timers per month, and easily over 1,000,000 times in 3 years. Therefore, they needed durable hinges that could handle the rigors of extensive use.
"We have a very heavily used pool acces gate," says Hilton Chief Engineer, R.J. Roberts,. "It recently failed after over 3 years of extensive use, which is really good!" As a result, Mr. Roberts returned to Waterson in search of a reliable and heavy duty replacement closer hinge.
Pool gates serve a critical safety function that requires self-closing for optimal effectiveness. The 2021 International Swimming Pool and Spa Code (ISPSC) states that "Outdoor pools and spas and indoor swimming pools shall be surrounded by a barrier." A barrier, such as a fence and a gate, helps prevent accidental drownings in pools, spas, and other water features – a properly-closed pool gate ensures that young children can't easily approach a hazardous situation. Self-closing gates with effective latches are a common solution to ensure optimal pool safety.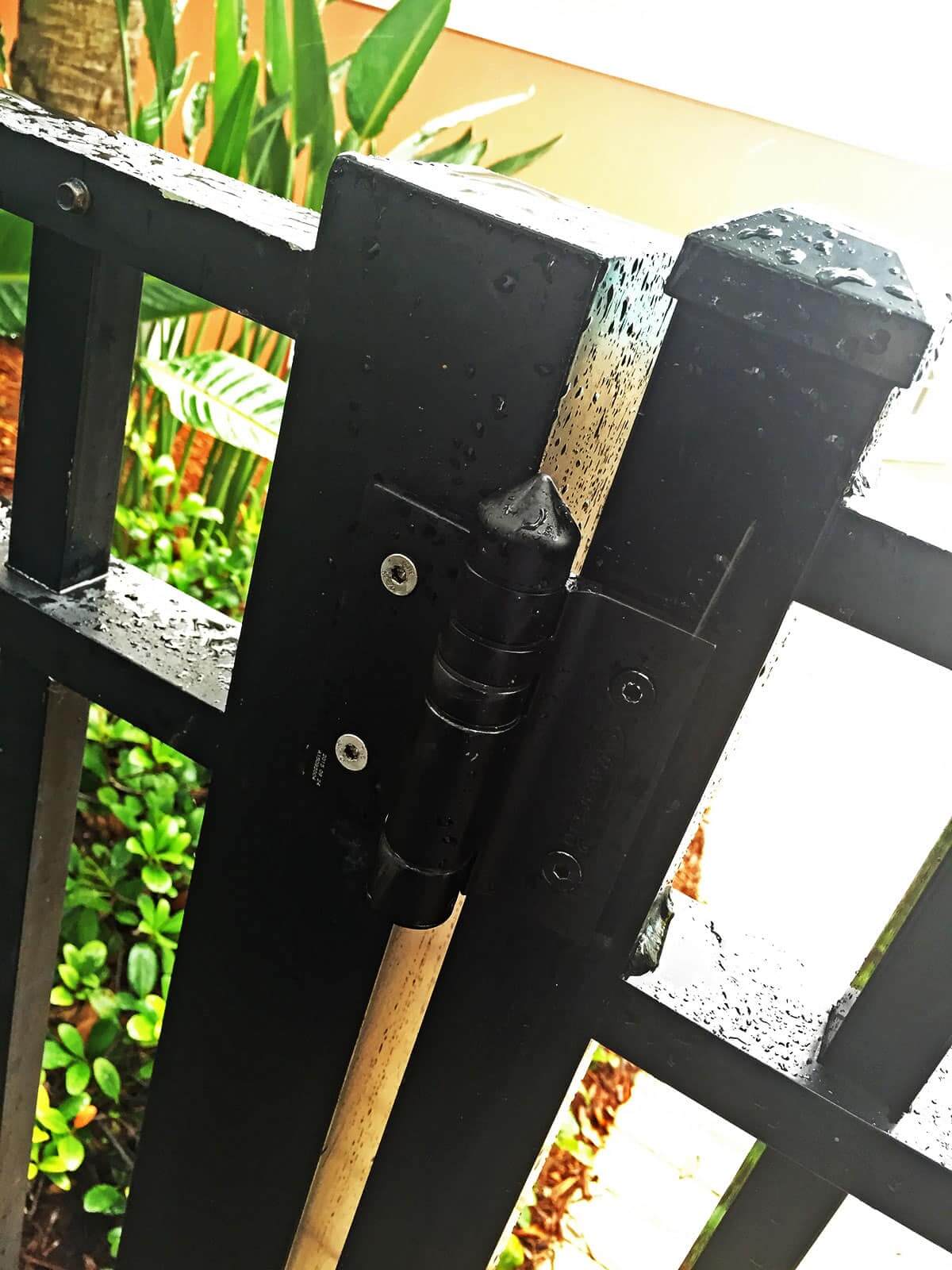 The Waterson gate closer is crafted out of durable 304 or 316 stainless steel, which ensures corrosion resistance from pool chemicals and the like. In addition, the Waterson patented internal mechanism design provides effective speed and tension control, making gates ADA-compliant with under 5lbs opening force and 5 seconds closing time. At the same time, Waterson closer hinges are weldable, which strengthens their durability even more.
Click here to learn the list pricing and features for full surface gate closer hinges which Hilton chose. Please contact Waterson If you are interested in buying in bulk.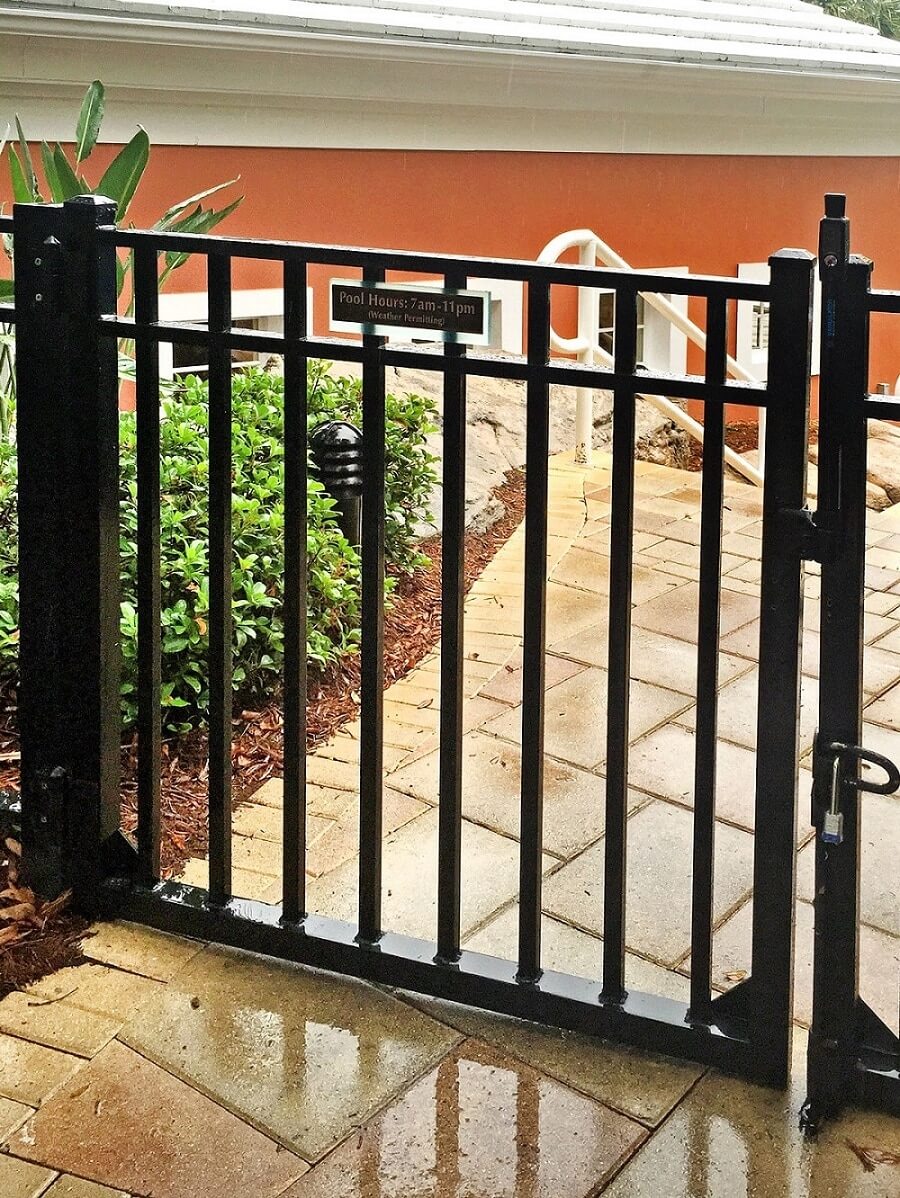 THE WATERSON OPTION
Waterson Heavy Duty Gate Closer Hinges combine speed control self-closing technology and traditional hinge mechanism into one attractive component.  Available in full surface and mid-post versions, Waterson Gates Closers are crafted from durable 304, 316, and 316L marine grade stainless steel.  These low maintenance gate closer hinges are easily adjustable to meet ADA & ICC A117.1 requirements for 5lb opening force and closing speed.  When installing Waterson hinges, please refer to ISPSC, IRC or local codes to ensure that you are maintaining optimal safety.