While square post and round post structures are prevalent in gate designs, the world of gate hardware is not limited to these traditional forms. Round posts, in particular, bring a classic and timeless feel to any setting. They are especially common in farm, garden, or industrial settings where their robustness and aesthetic appeal are highly valued.
A Case in Point
We recently had the opportunity to witness a particularly intriguing case involving a client's innovative approach to gate installation. This client, with a specific goal to incorporate Waterson heavy-duty hinges into their design, faced the challenge of adapting these hinges to a round post gate. Demonstrating remarkable ingenuity, the client devised a unique solution: they custom-fabricated square plates and strategically attached them at the hinge installation points on their round gate. This creative adaptation facilitated the easy installation of round post gate hinges onto the square plates, blending functionality with aesthetic appeal.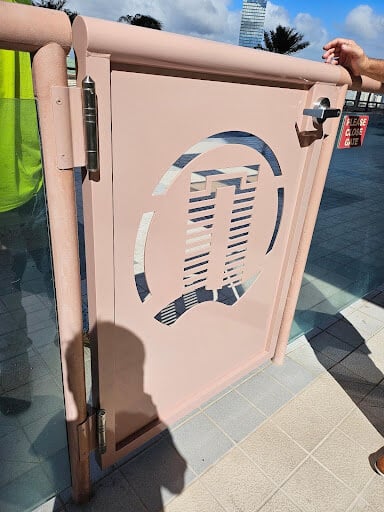 Flexible Installation
Traditionally, heavy-duty gate closers are predominantly used in square post applications. However, as seen in the case study, with the right installation techniques, these heavy-duty round post gate hinges are remarkably adaptable for round post gates as well. The image below illustrates another similarly successful installation, highlighting how heavy-duty gate hinges can fulfill the diverse requirements of both square and round post gates. These hinges offer consistent performance and durability, showcasing their versatility across various gate designs.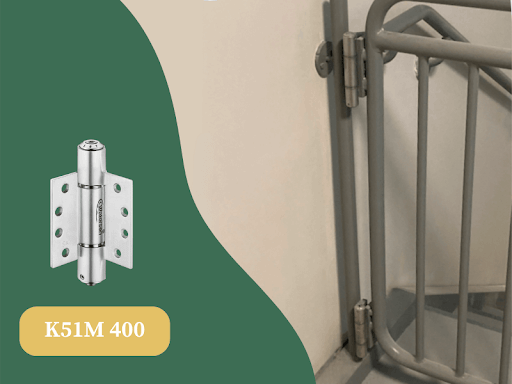 Waterson Heavy Duty Round Post Gate Hinges
Waterson Closer Hinges combine an overhead closer and hinge into one attractive component with optional hold-open and door-stop features. Waterson hinges are ideal for commercial openings, gates, and glass doors. These closer hinges are easily installed and adjusted to comply with ADA & ICC A117.1 requirements for opening force and to assure quiet, secure closing. Made with stainless steel, Waterson closer hinges meet NFPA 80 and are UL 3-hour fire-rated, as well as being suitable for both interior and all-weather exterior openings. See all our features. 
Request For Information
Recent Post
Driveway gates are pivotal in combining functionality and design aesthetics. The selection of hinges plays a crucial role, with options ranging from butt hinges to [...]
Garden gate hinges play a pivotal role in the functionality and longevity of garden gates. Exposed to varying weather conditions, these hinges must be robust [...]
Waterson commercial door hinges have become a self-closing device manufacturing leader in the meeting pod segment. Over the past few years, Waterson has provided closing [...]