When most industry people think about Waterson hinges, they think about commercial projects due to Waterson's well-known durability. While this is certainly true, Waterson also provides fantastic closing solutions for residential buildings because of their standardized patterns, size, and aesthetically pleasing look.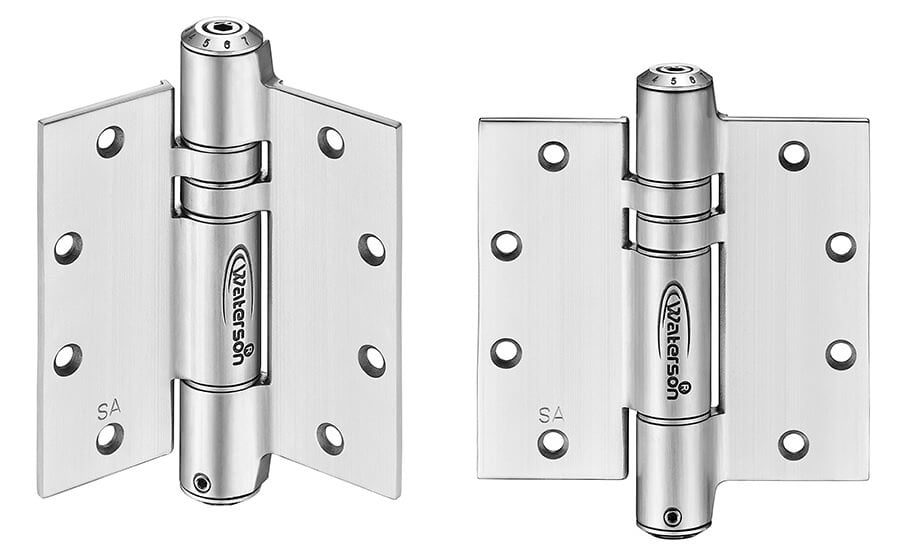 4" Self-closing Door Hinge
Generally, newer construction over the past decade uses round radius hinge corners on the door and square corners on the frame side. Waterson provides the 4" height leaf size with 1/4" or ⅝" corners with zig-zag or architectural arch patterns for easily fitting these modern residential specs. Thus, Waterson hinges can be easily adapted to current patterns.
Moreover, Waterson also provides highly effective self-closing functionality that helps to satisfy fire-rated garage doors and fire-rated apartment complex entries. Waterson's 4-inch self-closing door hinge not only meets ADA 5lbs opening force requirements but is well-suited for frequent daily use due to its ability to make heavy door opening much easier. At the same time, the speed adjustable functionality reduces the possibility of hazardous slamming because with Waterson doors meet ADA 5 seconds closing time, which can be particularly beneficial for young children and the elderly.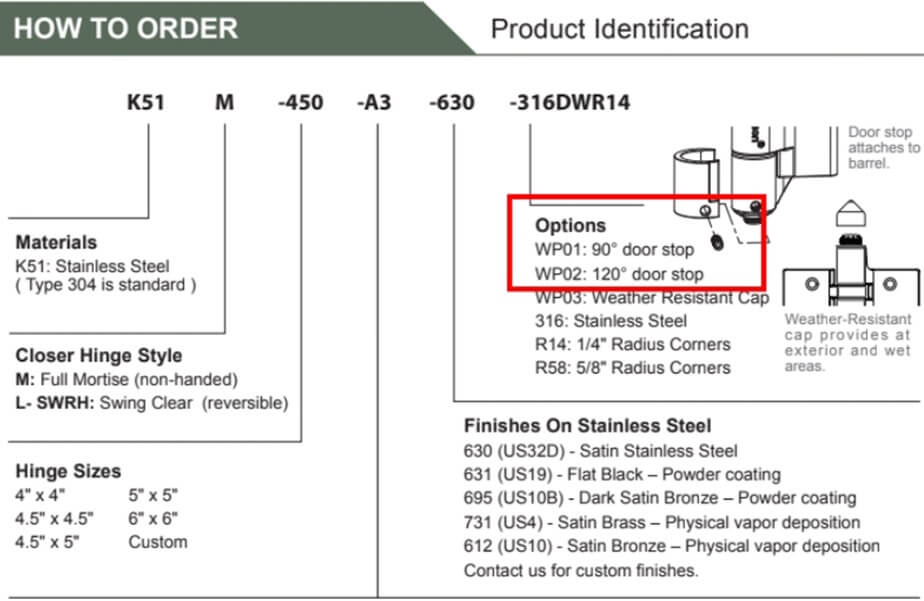 How many Waterson Closers do you need on a residential opening?
Home inspectors look for effective self-closing. On a 3070 door, for example, we recommend starting with two Waterson closer hinges on residential applications and adding a third as needed. When installing, begin with the top-mounted hinge followed by the bottom one. Self-closing hinge placement is better on the top of the door for the most effective self-closing function. We don't recommend installing a single hinge in the middle of the door.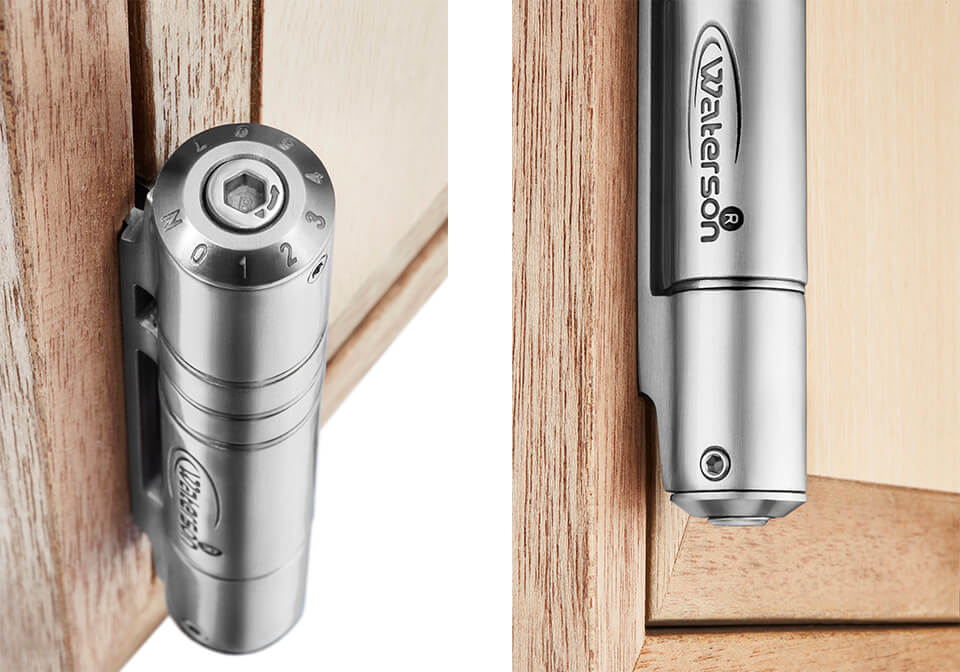 Hold Open is not allowed on a fire-rated residential door
Waterson offers adjustability features that most hinge companies do not, but everyday users may want, such as "hold open." The hold-open feature stops doors in place exclusively at 90 degrees. When you open doors with Waterson hinges to 90 degrees, they will stay in that position without moving.
Doors are free to move beyond 90 degrees. However, once passed perpendicular, they will self-close. This is especially beneficial when you try to get groceries and supplies to the house. But, according to the code, a fire-rated garage door can not include a hold-open feature. It's up to the homeowner to make his final decision.
Request For Information
Recent Post
Companies dedicated to outdoor sports fields undertake a crucial mission: bringing accessible, top-notch fields to communities nationwide. They specialize in installing high-quality soccer and futsal [...]
Modern commercial restroom compartments are commonly constructed using cost-effective, easy-to-install, and fire-resistant drywall material. However, the installation of bathroom stall doors equipped with spring hinges [...]
While there are many materials available for door shims, such as plastic and wood, finding a reliable and sturdy steel door shim can be a [...]