The reasons for keeping VIP cigar lounge locked goes beyond the luxuries or aesthetic reasons. Smoke seeping out of a smoking area is a known health hazard for non-smokers. Second-hand smoking affects respiratory and cardio-vascular ability of those inhaling it. Therefore, cigar lounges typically require quiet door closers for concealment and constant closure. Privacy, noise isolation and smoke isolation are the fundamental requirements for space like this.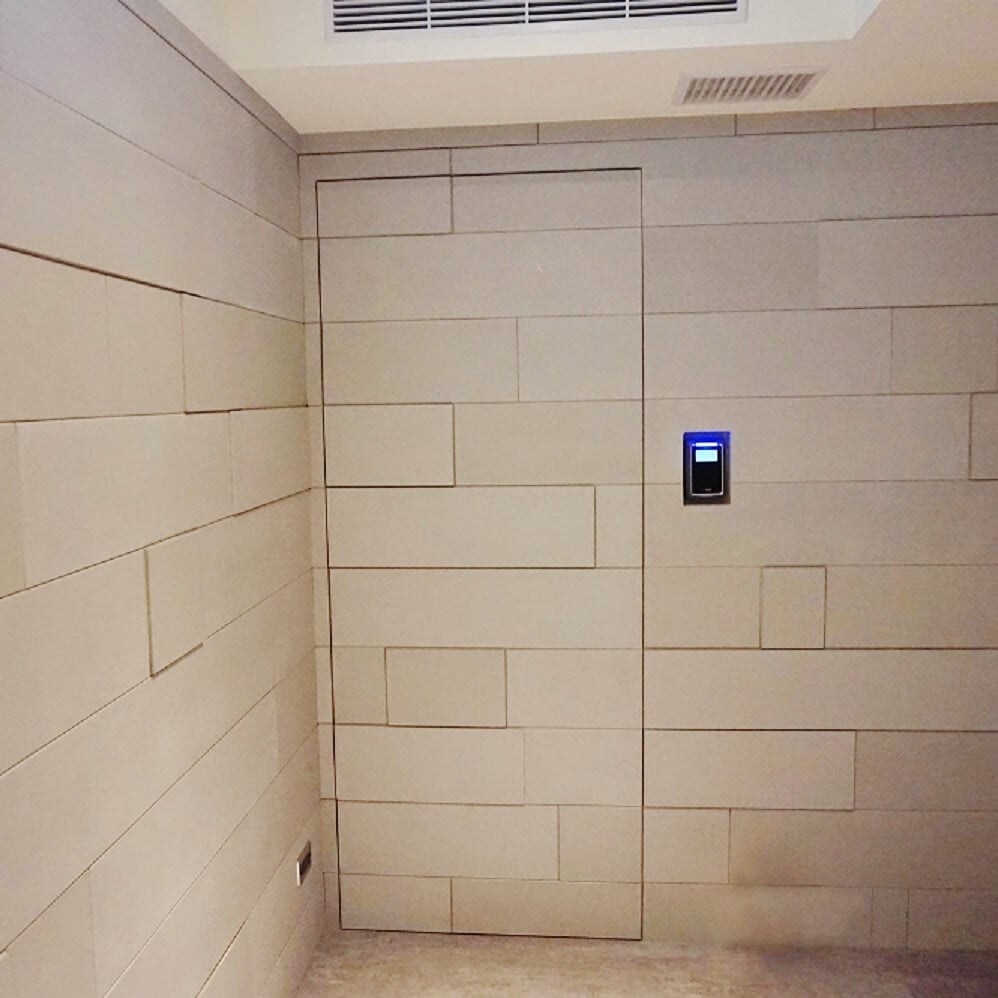 As such, keeping the cigar lounge door firmly locked is imperative to preventing any seepage of second-hand smoke or ash. A reliable quiet door closer ensures no particles from the cigar lounge infiltrates the non-smoking public space.
While there are several quiet door closers available in the market, they often fail to solve some vital problems.
In the section below, we explain the factors which need careful consideration before we pick a quiet door closer for a VIP cigar lounge.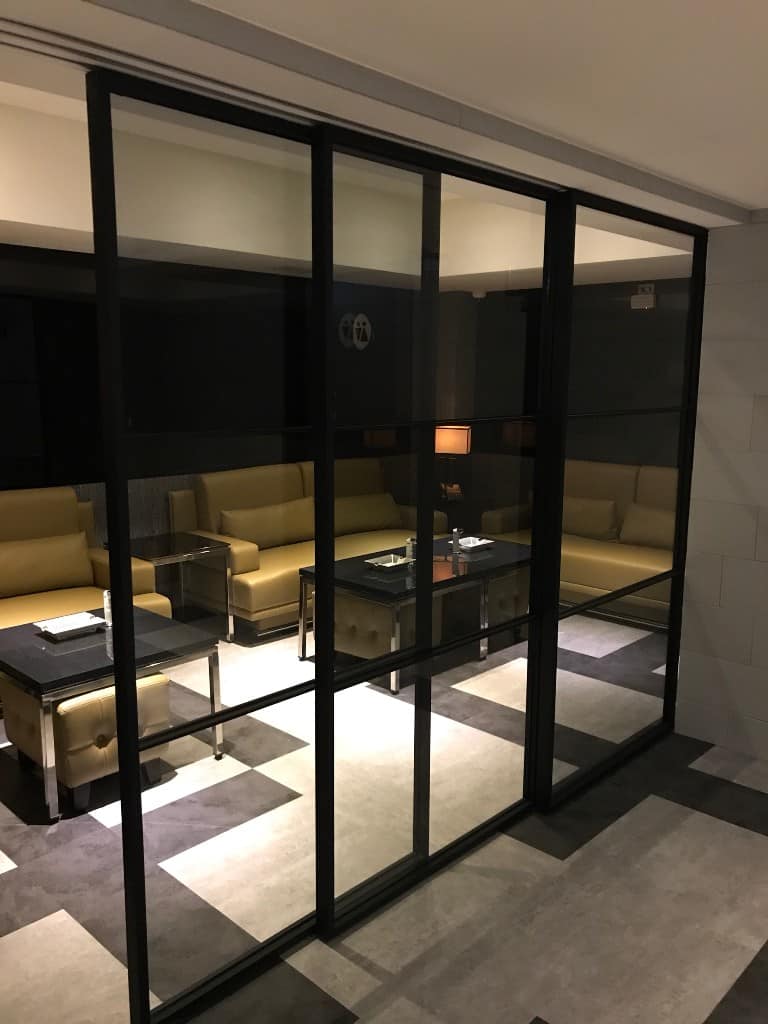 Air Pressure
The first and obvious issue is air pressure. Typically, the windows of a cigar lounge are sealed. Every time you close the door, you are actually pushing a part of the inherent volume of air in the room against the bigger air pressure outside.
Equipped with high capacity spring, Waterson 3in1 Self-closing Hinge can ensure complete door closing and therefore resolve the problem of air pressure seamlessly.
Empowered by the patented mechanisms, Waterson Hinge can exert sufficient power each time. In addition to stable power delivery, the service life of Waterson Hinge is certified by UL per ANSI A156.17 Grade 1. This brings the double benefits of robust power and reliable durability.
Aesthetics and Visual Appeal
Waterson Hinge shrink the big size of regular door closer to the compact and slim body of hinges. This means users will not see the protruding arms and boxes of regular door closers. The aesthetic advantage is rather vital for high-end locations like the cigar lounge here.
Door closers for the smooth operation of self-closing doors is just one of the luxuries afforded to the customers of a VIP cigar lounge. With Waterson 3in1 Self-closing Hinge, the door can close smoothly like traditional quiet door closer without compromising your interior design.
It offers minimal visual interference, blending into the sleek look of the room owing to its contemporary and metallic finish. The Waterson Hinge is also an excellent functional addition without compromising the aesthetics of all elements around it.
Keeping the Door Locked
VIP cigar lounge of our customer is equipped with an electromagnetic lock to keep it secured at all times. However, if the users forget to close the door, the lock wouldn't be effective, making it an issue for the reasons explained above.
This is when Waterson Hinge to rescue! Waterson Hinge automatically closes the door once the person opens the door to enter or leave the room, not relying on the attentiveness of the user.
Its internal mechanisms ensure that the door would always return to its locked position, and the electromagnetic lock would take effect, making it airtight.
Solve Leaking Oil Problem
Most quiet door closers adopt hydraulic system as buffer devices. These buffer devices will eventually leak out the inner fluid and oil. Consequently, you would have the following problems once leaking oil happens:
1) Unstable & dangerous speed: since no adequate amount of liquid is inside, the buffer function will disappear and door closing speed will be out of control.
2) Bad-looking: door and other objects near the oil-leaking quiet door closer would be stained and looks rather abysmal.
Waterson Hinge adopts a patented type of hybrid systems for spring power and hydraulic buffer, defeating the oil-leaking problem altogether. This special hybrid systems also deliver stable closing speed, so uses won't have to re-adjust or spend time on periodical calibration.
Rust Problem
Door closing devices are all threatened by rust. Rust also ultimately leads to door closer repairs. A rusted door closer not only lose function but also compromise the beauty of interior design. Moreover, a rusted door closer may make squeaky sounds. That causes terrible user experience.
With Waterson Hinge, rust can be avoided because we use stainless 304/316 for nearly all parts of the hinge. Our special sealing technique can also safely keep all the rust-inducing elements at bay!
Photo Gallery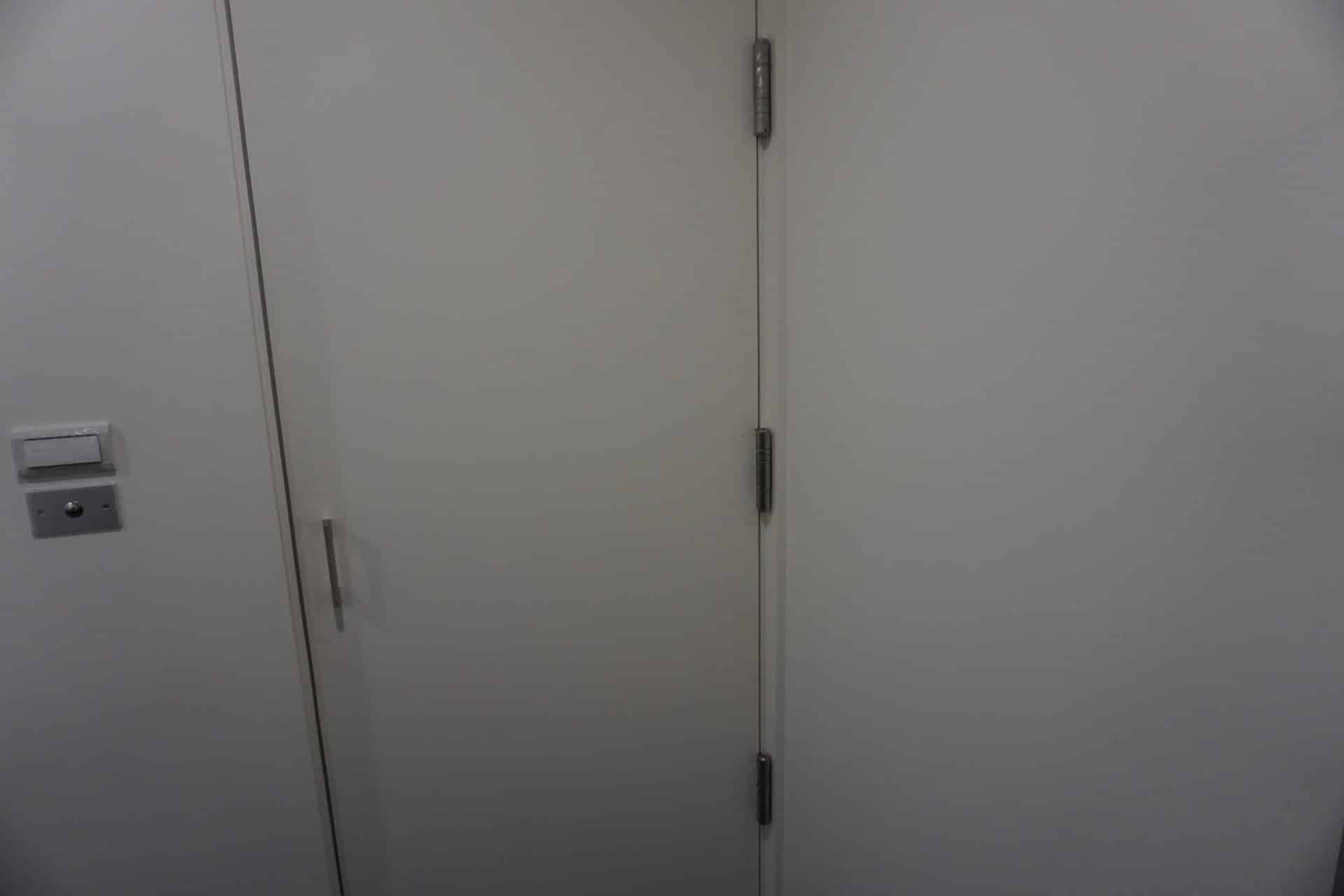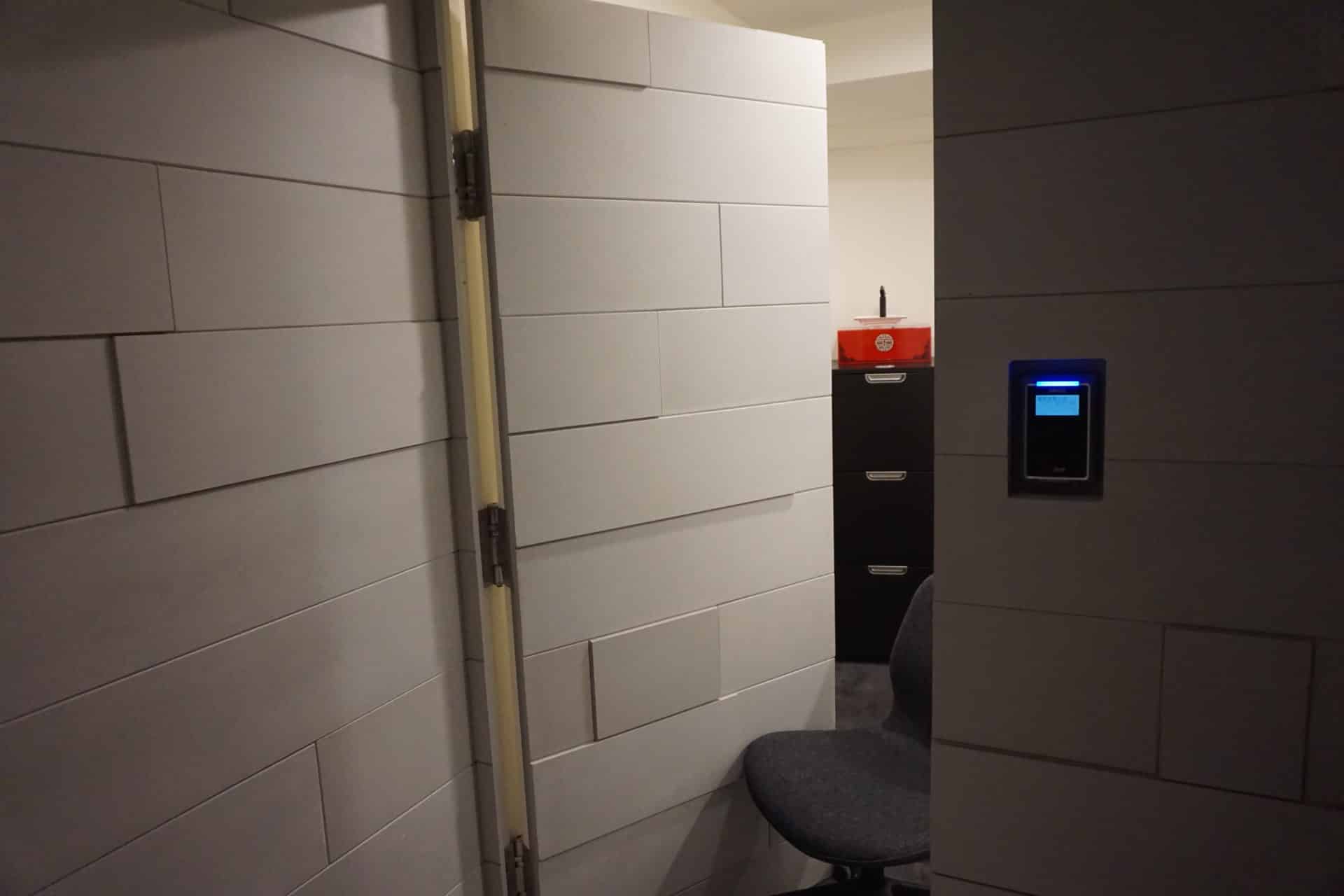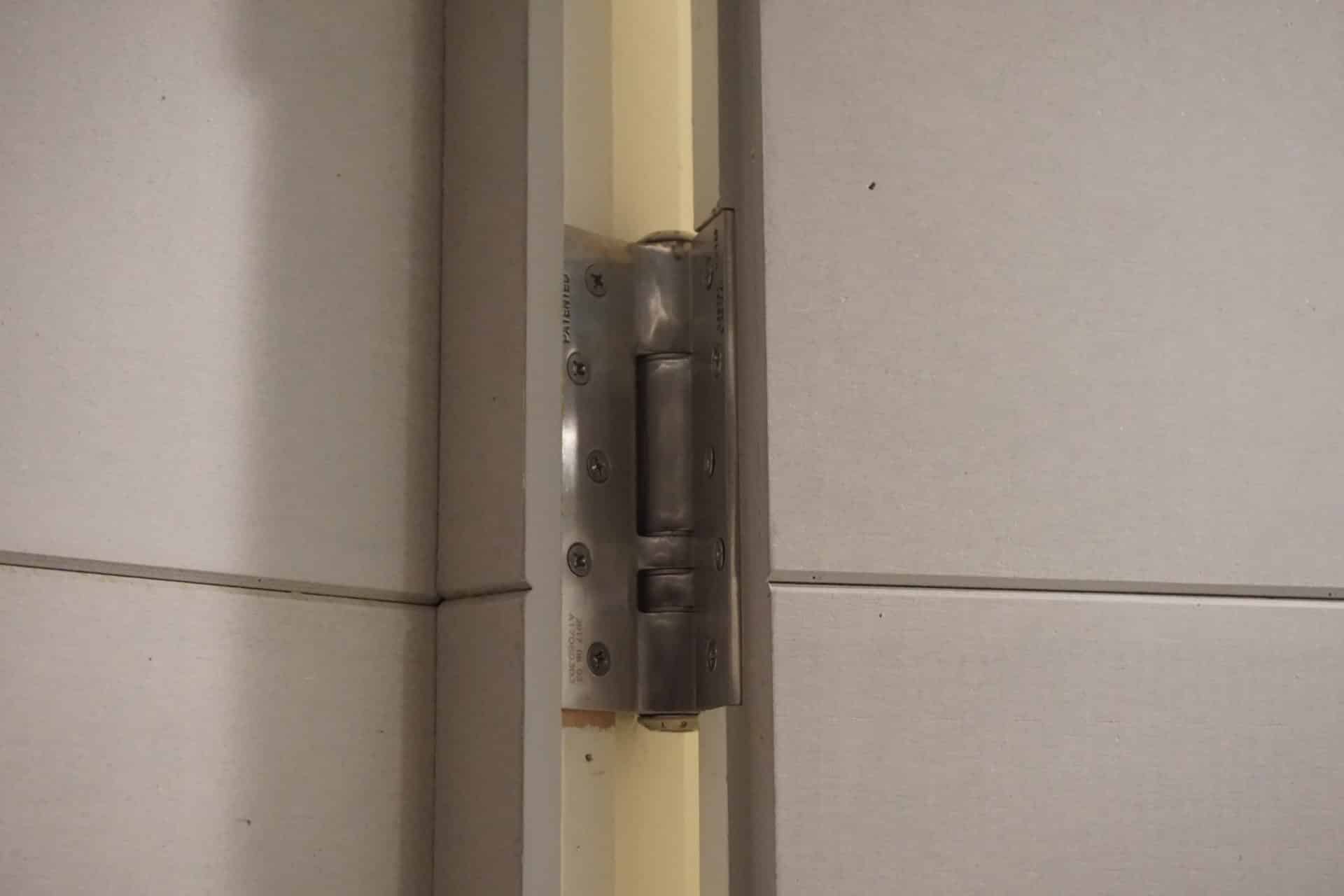 Heavy Duty Waterson Door Hinges
Waterson Closer Hinges combine an overhead closer and hinge into one attractive component with optional hold-open and door stop features. Waterson hinges are ideal for commercial openings, gates, and glass doors. These closer hinges are easily installed and adjusted to comply with ADA & ICC A117.1 requirements for opening force and to assure quiet, secure closing. Made with stainless steel, Waterson closer hinges meet NFPA 80 and are UL 3-hour fire-rated, as well as being suitable for both interior and all-weather exterior openings. See all our features.
Request For Information
Recent Post
Double doors are commonly used in various places, such as commercial buildings, schools, hospitals, and large public spaces. These door closers are often used to [...]
Gates, blending functionality and aesthetics, come in diverse designs. The square post and round post structures are common, but there are also other innovative gate [...]
In a factory setting, safety and functionality are on the choice of components. One critical selection is the gate hinge, a small but vital part [...]