When Hilton Hotels & Resorts decided that they needed to upgrade their high-frequency use pool gates with heavy duty gate hinges, they reached out to Waterson. According to the Hilton, their pool gates opened and closed on average over 1000 timers per day, over 30,000 timers per month, and easily over 1,000,000 times in 3 years. Therefore, they needed durable heavy duty pool gate hinges that could handle the rigors of extensive use.
"We have a very heavily used pool access gate," says Hilton Chief Engineer, R.J. Roberts. "It recently failed after over 3 years of extensive use, which is really good!". Moreover, considering the beach atmosphere, factors like wind and salt air were taken into account. Therefore, Mr. Roberts opted for stainless steel material. As a result, he approached Waterson, a reputable supplier, to procure a reliable and robust replacement closer hinge that could endure the rigorous usage demands.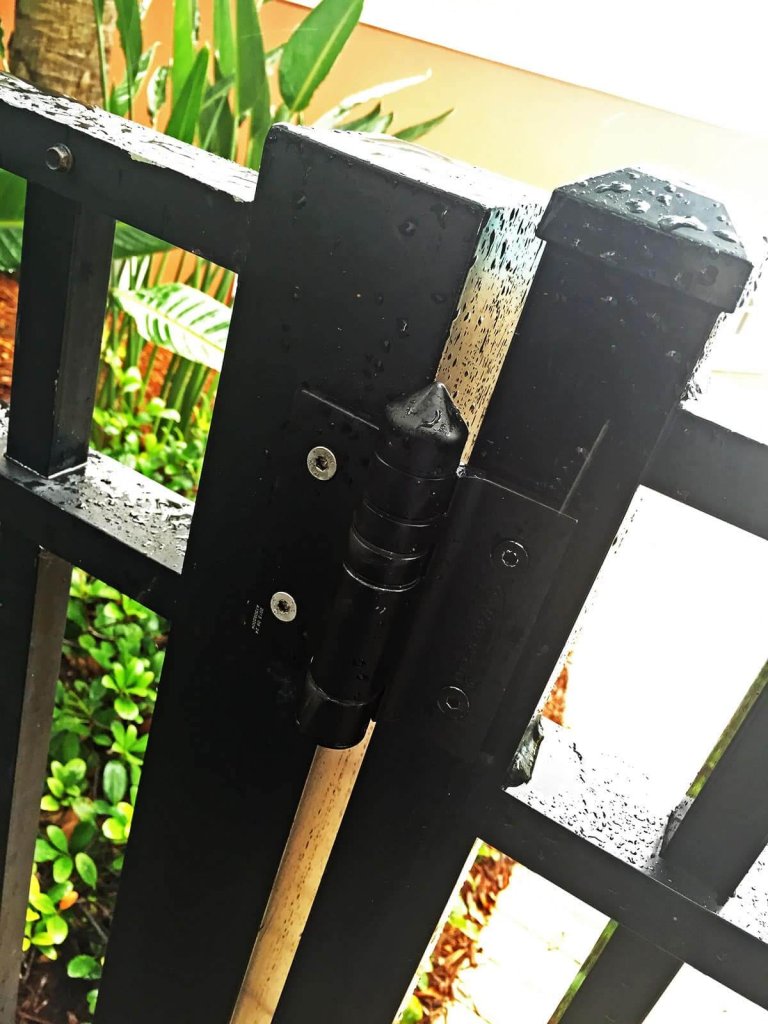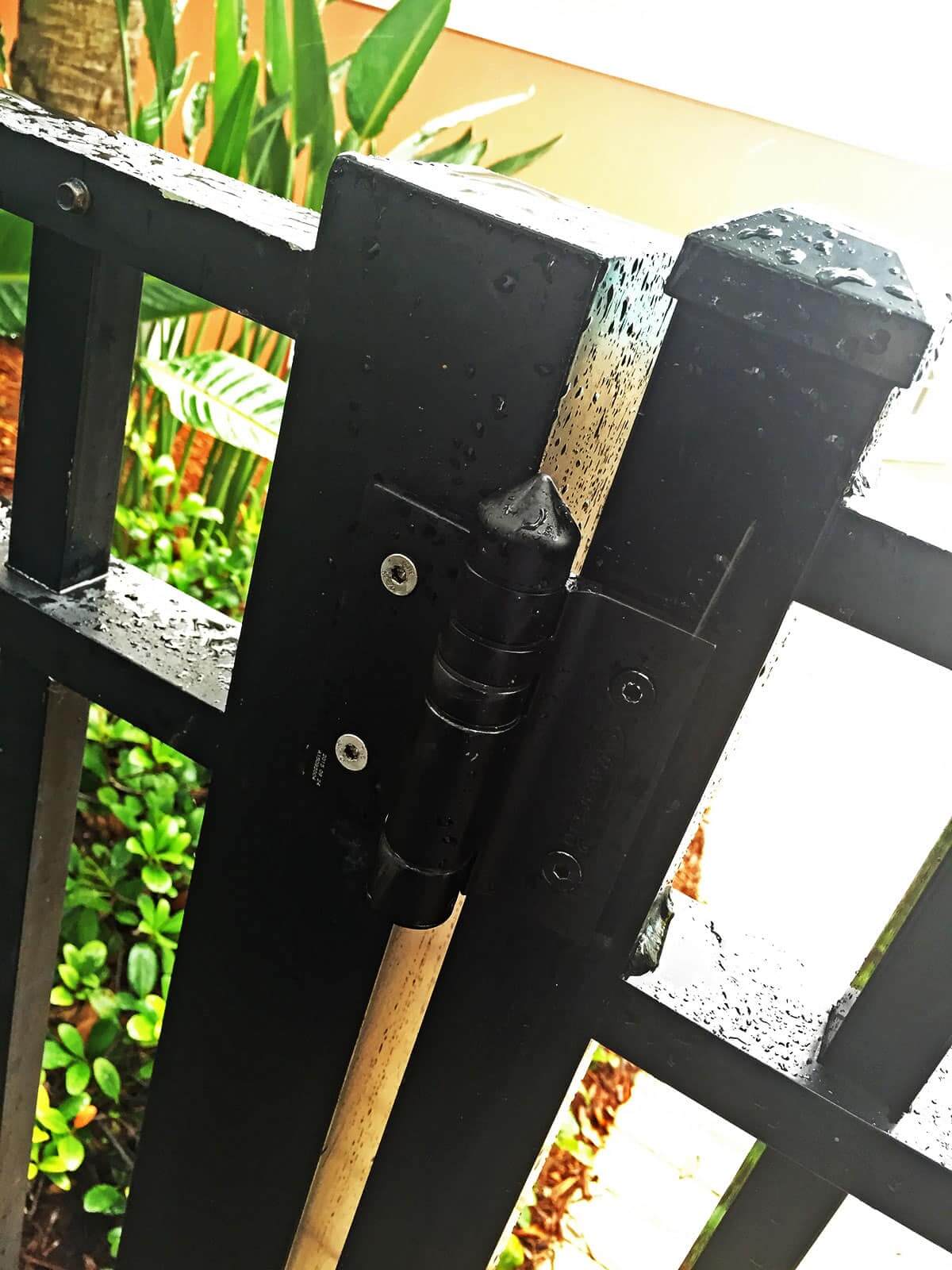 Experience Exceptional Durability with Stainless Steel Material
Waterson stainless steel-made products go beyond standard salt tests by performing at a high level in rugged seaside commercial environments. A common stainless steel quality verification procedure is to conduct a salt spray test according to ASTM B117, which Waterson easily satisfies the A156.7 standard for over 200 hours in a 5% salt concentration. However, while this test is good for creating a standard to compare materials, according to the spec it does not reflect on usage time in an actual harsh environment. Waterson, on the other hand, has a proven track record of performing reliably in commercial seaside exterior applications for over 5 years. As manufacturers, we control the investment casting process. This ensures that all Waterson stainless steel maintains a consistent and stable ratio in accordance with high-quality 304 and 316 standards.
Enhancing Safety with Self-closing Pool Gate Hinges
Pool gates serve a critical safety function that requires self-closing hinges for optimal effectiveness. The 2021 International Swimming Pool and Spa Code (ISPSC) states that "Outdoor pools and spas and indoor swimming pools shall be surrounded by a barrier." A barrier, such as a fence and a gate, helps prevent accidental drownings in pools, spas, and other water features – a self closing hinge ensures that young children can't easily approach a hazardous situation. Self-closing gates with effective latches are a common solution to ensure optimal pool safety.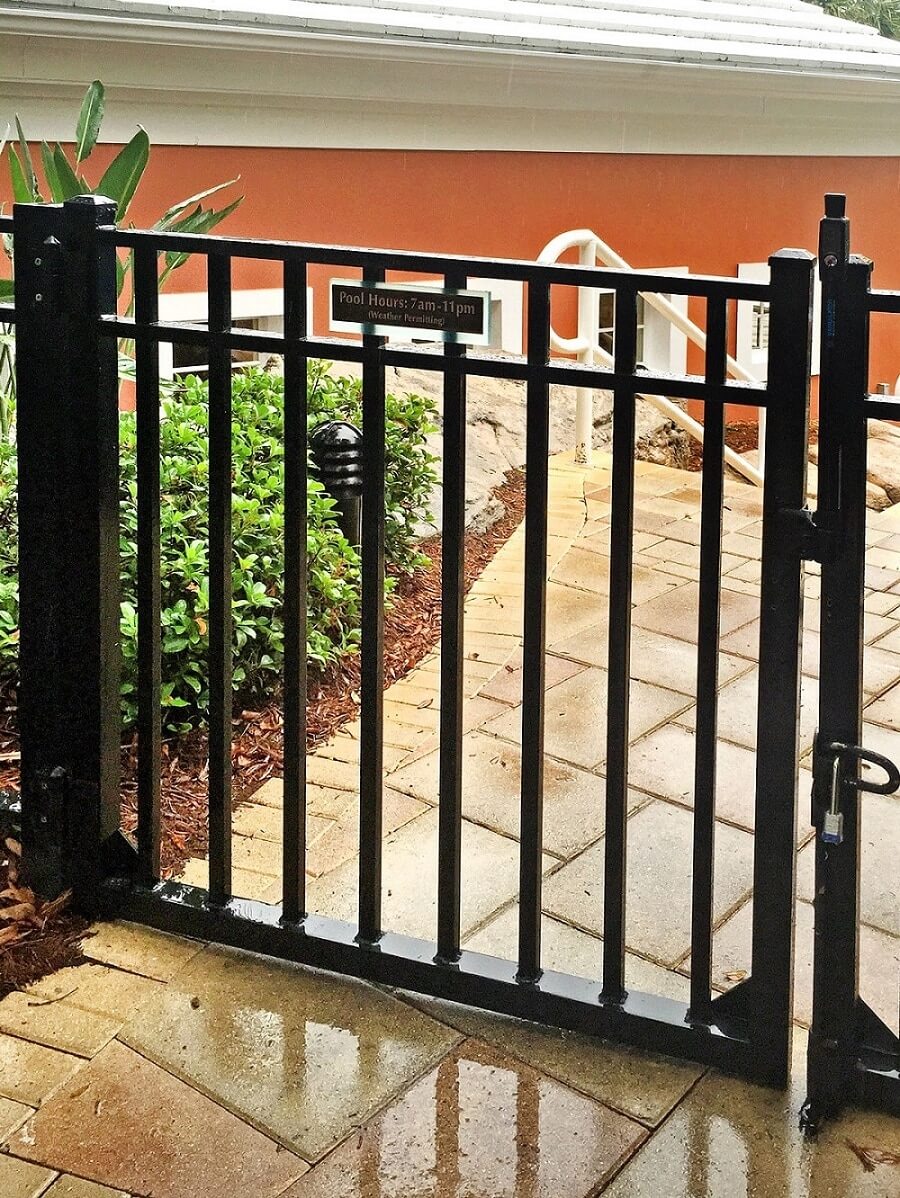 Waterson Heavy Duty Pool Gate Hinges
Waterson Closer Hinges combine an overhead closer and hinge into one attractive component with optional hold-open and door stop features. Waterson hinges are ideal for commercial openings, gates, and glass doors. These closer hinges are easily installed and adjusted to comply with ADA & ICC A117.1 requirements for opening force and to assure quiet, secure closing. Made with stainless steel, Waterson closer hinges meet NFPA 80 and are UL 3-hour fire-rated, as well as being suitable for both interior and all-weather exterior openings. See all our features.
Request For Information
Recent Post