In hospital corridors, the rushing trolleys need wider door entrances to avoid bumping into doors and frames. Places like hospitals, schools, restaurants, and shopping malls widely adopt swing clear offset hinges for their wider doorway clearance and easy passing walkway for daily users. In some scenarios, the heavy-duty offset door hinges are especially principal for commercial fire-resistant doors.
Reliable Soft Closing Door Hardware 
Heavy duty swing hinges are equipped with highly-effective speed control mechanisms, which ensure controlled closing and safe speeds. The Waterson hydraulic hybrid closer is designed with an innovative oil-controlled dynamic braking system. This guarantees safe closing speeds better than traditional spring hinges due to the combined oil braking and precise spring tension-setting mechanism. As a result, we can prevent doors from slamming.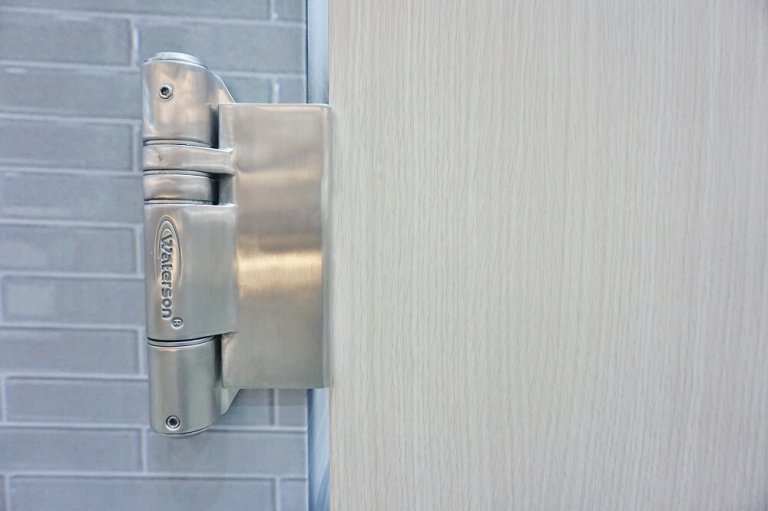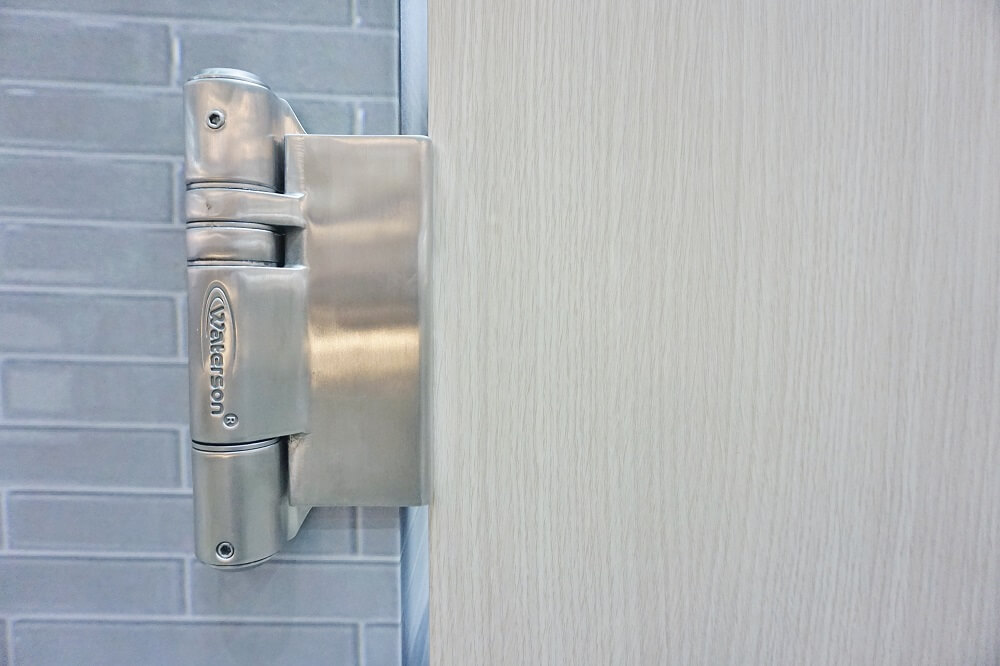 ADA Compliant Feature
Commercial heavy duty swing away hinges are designed specifically for more demanding expectations. Crafted from high-quality stainless steel, Waterson Hinges are meticulously designed to meet ADA compliance standards. These durable commercial-grade door hardware ensure effortless opening and long-lasting performance, even with frequent use. Constructed to meet strict ADA greater-than-five-second closing requirements, Waterson heavy-duty self-closing hinges are suitable for disabled individuals, as well as young children. Learn ADA and see how to choose Waterson Heavy-Duty Self-Closing Hinges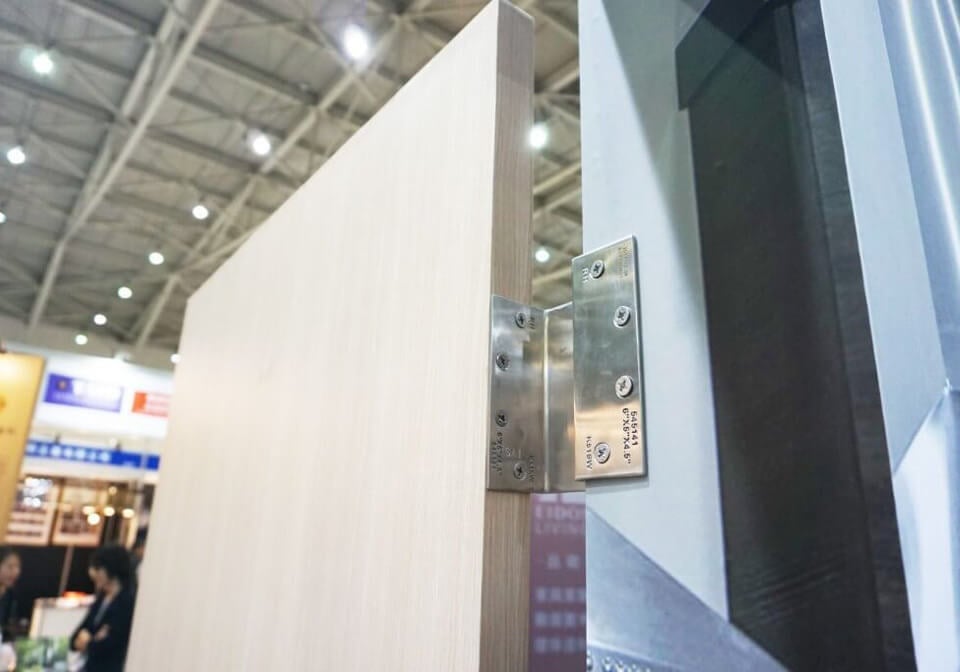 Waterson Commercial Heavy Duty Offset Door Hinges
Waterson Closer Hinges combine an overhead closer and hinge into one attractive component with optional hold-open and door stop features. Waterson hinges are ideal for commercial openings, gates, and glass doors. These closer hinges are easily installed and adjusted to comply with ADA & ICC A117.1 requirements for opening force and to assure quiet, secure closing. Made with stainless steel, Waterson closer hinges meet NFPA 80 and are UL 3-hour fire-rated, as well as being suitable for both interior and all-weather exterior openings. See all our features. 
Request For Information
Recent Post
According to the US National Safety Council, over 300,000 door-related injuries that require emergency room visits occur annually. Many of these injuries, often involving children, [...]
The floor pivot hinge may be small, but it plays a big part in how doors in shops and offices work. Often used in busy [...]
Spec writers are frequently challenged to locate fire-rated self-closing door hardware that's suitable for their projects. To assist, NFPA 80 provides Table 6.4.3.1, which lists [...]