Optimizing the performance of commercial spaces is crucial in ensuring customer satisfaction and success. In this regard, the adjustment of heavy-duty self-closing hinges plays a vital role. Waterson heavy-duty door closer hinges, with their meticulously engineered technology, emerge as the ideal choice for contractors and architects. These hinges offer a perfect blend of functionality and reliability, making them a standout option to enhance the overall experience for customers.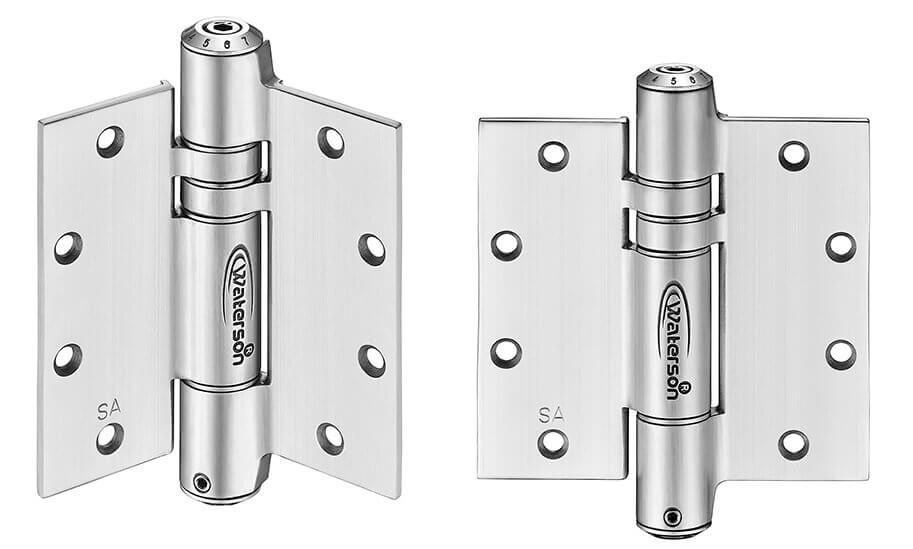 Self Closing Function
Self-closing door hinges are designed with precision and control. These hinges offer versatility, fitting residential, commercial, and industrial needs. The standout self-closing feature enhances safety and security. It automatically closes doors, aiding fire safety and preventing smoke spread. Additionally, it ensures doors aren't left open, enhancing building security. With Waterson's hinge systems, users enjoy convenience, safety, and adaptability, while maintaining security and safety standards.
Adjustable Speed Control
Commercial spring hinges are designed with a state-of-the-art speed control function that allows users to precisely adjust to make the door automatically close. The patented visual numerical panel allows users to easily adjust the desired closing force. Tension correction ensures effective door closing, as well as efficient installation thanks to this innovative and precise force-setting capability. This design works in cooperation with an anti-slamming speed control mechanism, which ensures that your doors will close smoothly at the desired swing speed.
Door Closer Hydraulic Mechanism
Many door hinges, particularly the self-closing ones, employ hydraulic mechanisms to regulate the speed and force at which the door closes. These heavy-duty hydraulic hinges offer convenient adjustability to slow down the door's movement, preventing harsh slams. Each Waterson hinge integrates innovative dual functionalities positioned at opposite ends of the barrel. For instance, our HA type encompasses a hydraulic damper (H) for controlled closure and swing speed (A) to reduce the rate of closing. These hinges implement hydraulic fluid to ensure smooth and well-managed door closure.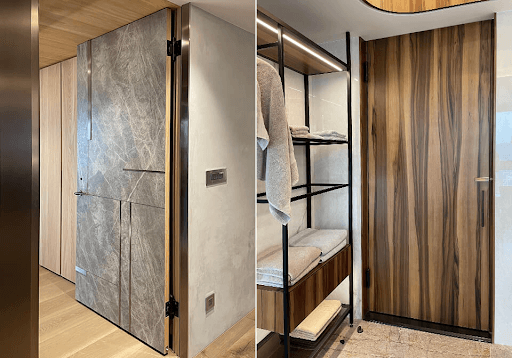 Weight Loading
Enter the heavy-duty stainless steel door hinge. With rounded edges, these hinges offer increased strength, addressing the challenge of heavyweight doors. For instance, the gate closer hinge made of stainless steel is a testament to this strength. A trio of these hinges can comfortably support loads over 260 lbs, ideal for heavy gates. Need more support? A set of four can bear up to 440 lbs.
Durability and Resistance
Heavy-duty spring-loaded gate hinges have passed UL certification tests, proving their durability in challenging conditions like strong winds and corrosive environments. The patented large-diameter barrel design ensures excellent shock absorption and longevity. Additionally, Waterson gate hinges for heavy gates offer unparalleled durability with their corrosion-resistant material, minimizing maintenance and bolstering resistance to external environments.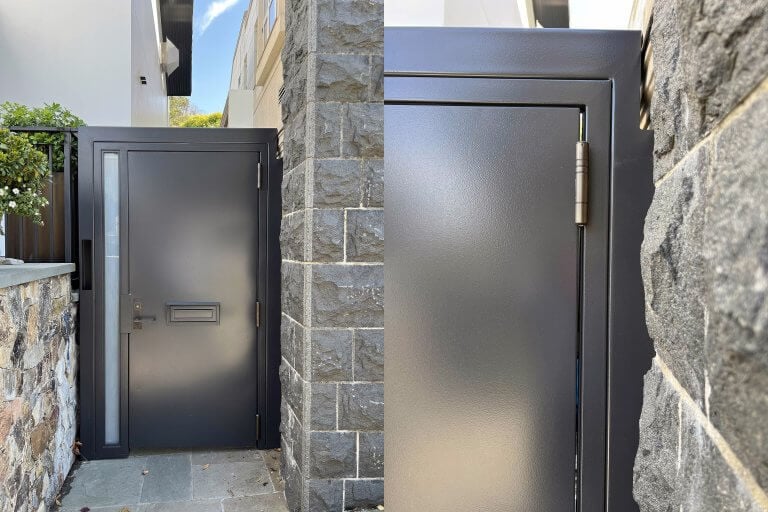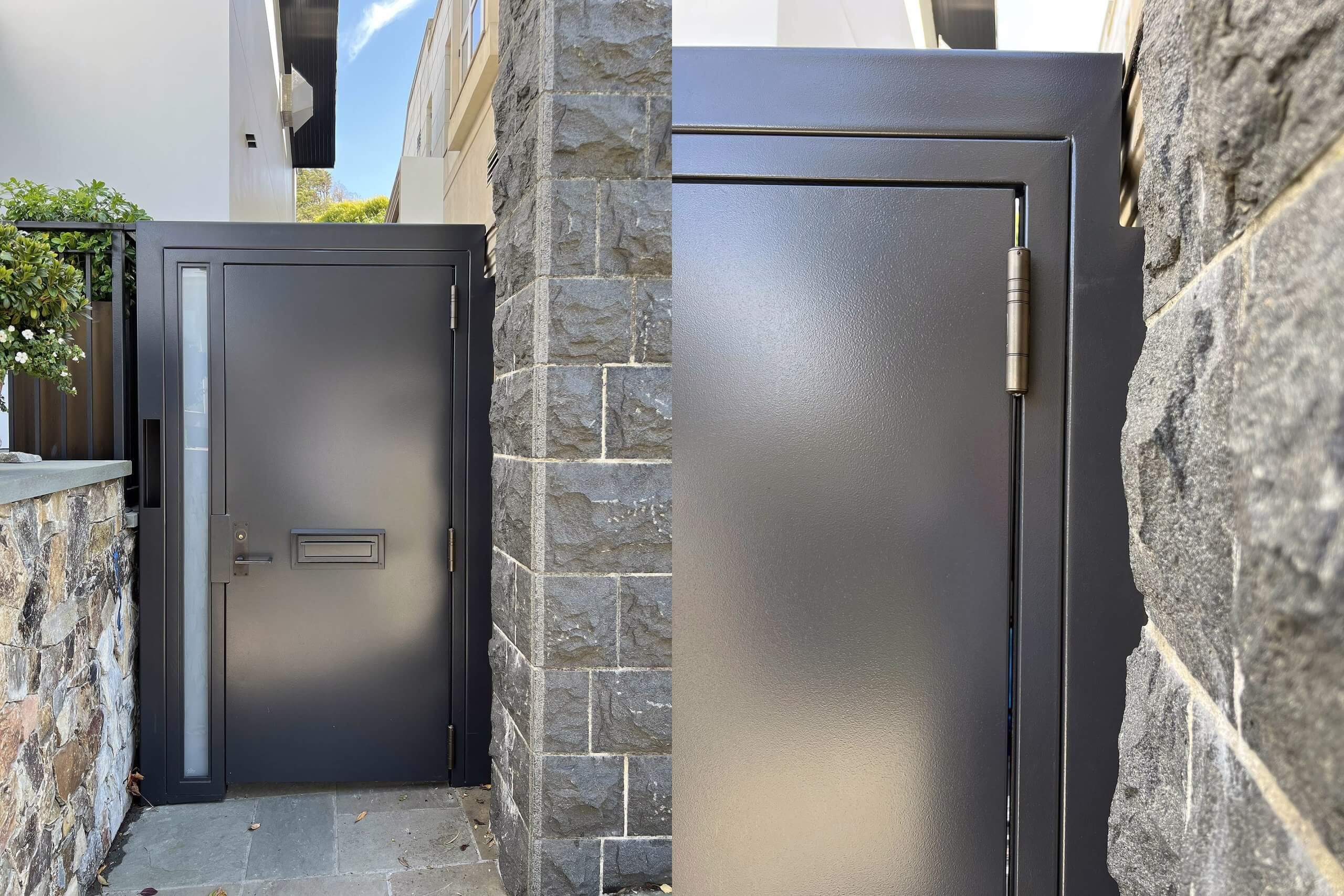 Meet Standard Fire-rated Function
The heavy-duty door hinges have highly effective self-closing functionality, making them ideal for fire-rated commercial and residential complex requirements. These door hinges offer a top-grade 3-hour fire rating, robust security, and a sleek look, making them an excellent choice for the installation of residential fire-rated doors, including interior ones. Overall, Waterson fire-rated door hinges are a reliable and efficient choice for the client's needs.
Quiet and Aesthetic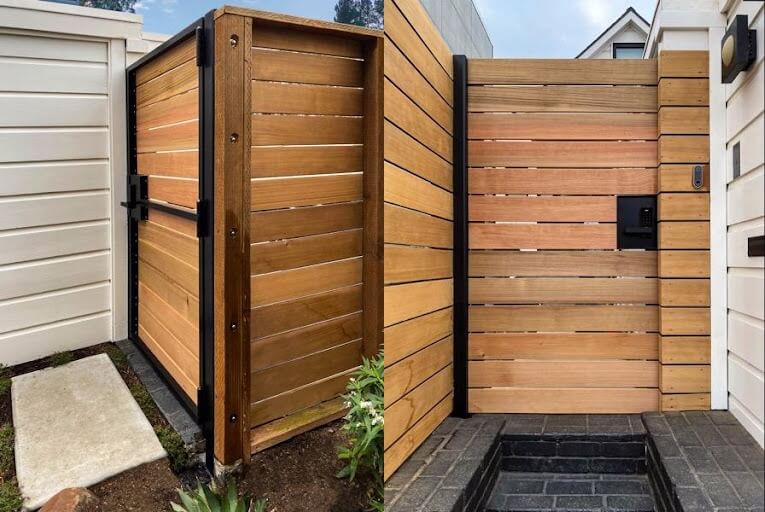 Soft-closing hinges are designed to offer a seamless and noiseless closing experience. With full-speed control and adjustable dampers, these hinges are perfect for commercial environments. Moreover, Waterson hinges also come in various attractive finishes, including Satin Brushed (US32D-630), Matte Black (USL1-631*), Dark Bronze (US10B-640), and Satin Brass (PVD US15-619). Our newest finish, Satin Bronze (PVD US10), adds an aesthetic appeal to any design.
Request For Information
Recent Post
Gates, blending functionality and aesthetics, come in diverse designs. The square post and round post structures are common, but there are also other innovative gate [...]
In a factory setting, safety and functionality are on the choice of components. One critical selection is the gate hinge, a small but vital part [...]
Optimizing the performance of commercial spaces is crucial in ensuring customer satisfaction and success. In this regard, the adjustment of heavy-duty self-closing hinges plays a [...]