When you use an outdoor door closer, you will notice the closer will eventually rust. These products may be fine for a short period of time, but even then they'll probably need constant lubrication and re-adjustment. Door closer leaking oil will also happen eventually. The culprit is rust.
For outdoor environment, door closers are exposed to corrosive elements. Variation of temperatures and humidity for example, are just some causes of the demises of outdoor door closers. The weather causes havoc and eventually reduces conventional door closers to rusted relics. That's also the time for door closer leaking oil happens. Door closer repairs will not be possible at this stage.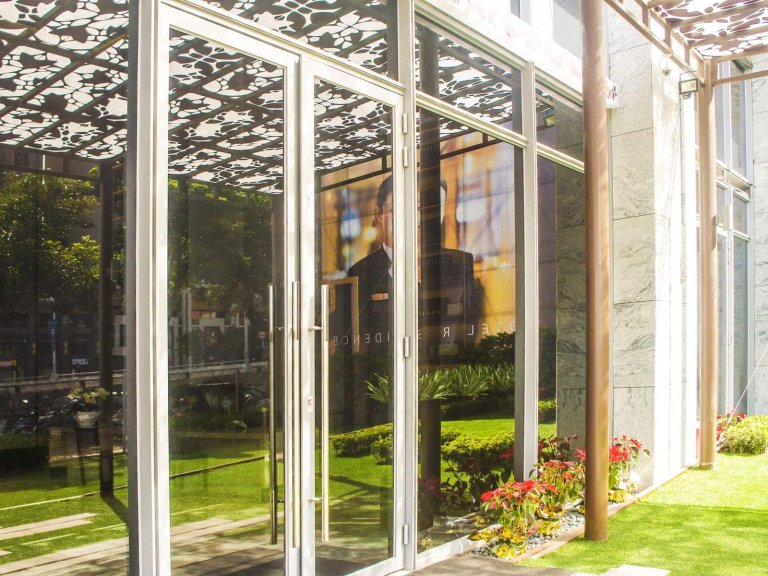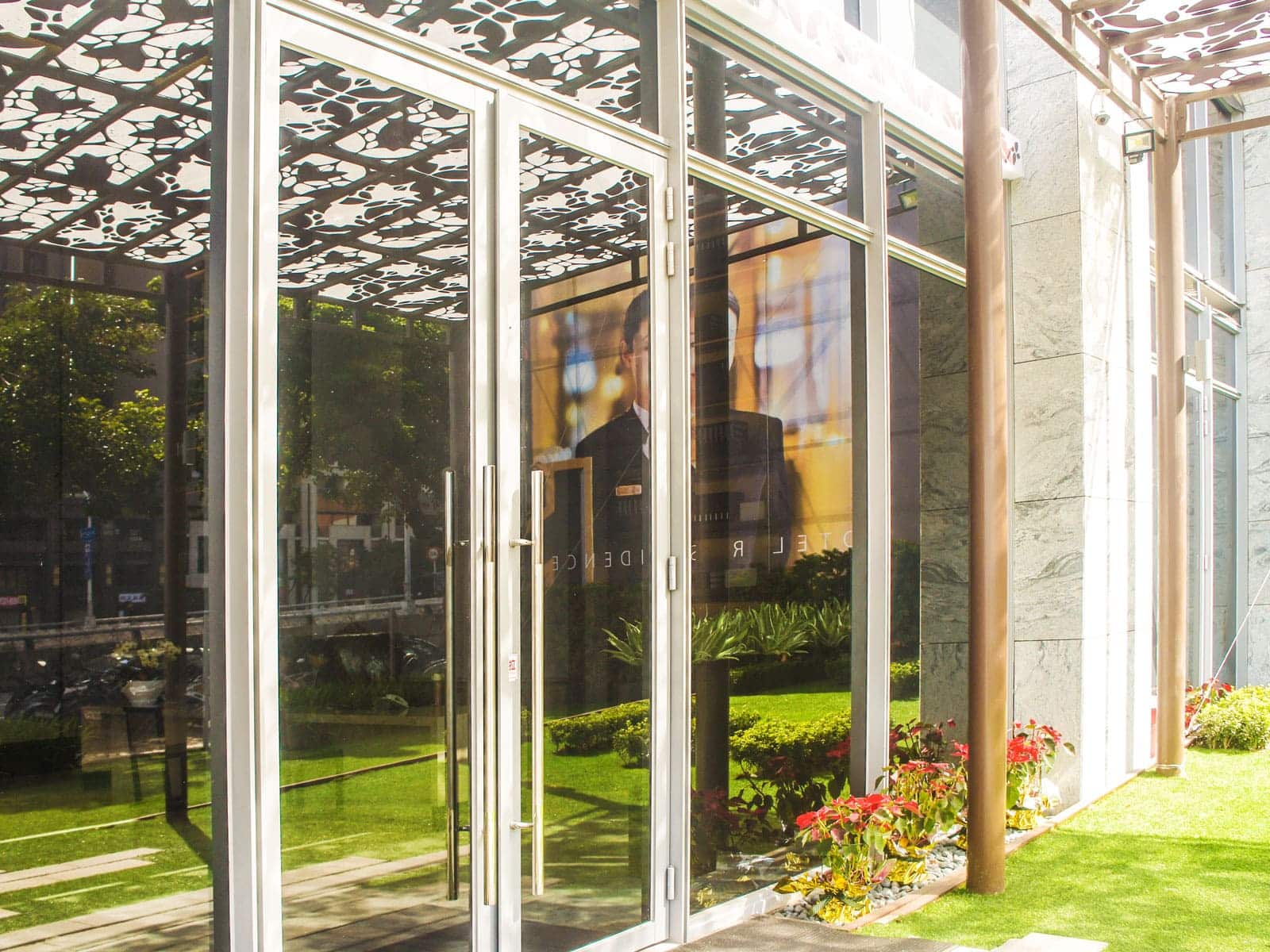 Noise
When a door closer rusts, it is highly likely to become squeaky and noisy before it ultimately gets stuck and becomes useless.
We are aware that some customers try to fend this off by lubricating their door closers. But when a rust problem becomes critical, the only choice is to take out the damaged door closer and install a new one.
Aesthetics
Rusted door hardware and door closer leaking oil is not only frustrating for users and maintainers alike, it is also an appalling eyesore. It both compromises the aesthetic balance of interior design and gives out signals that there is not much attention being applied here.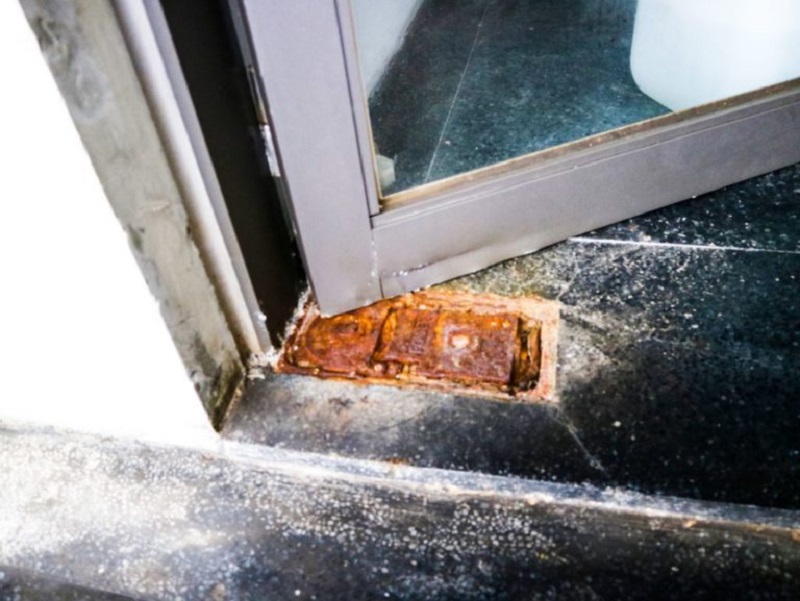 rusted floor spring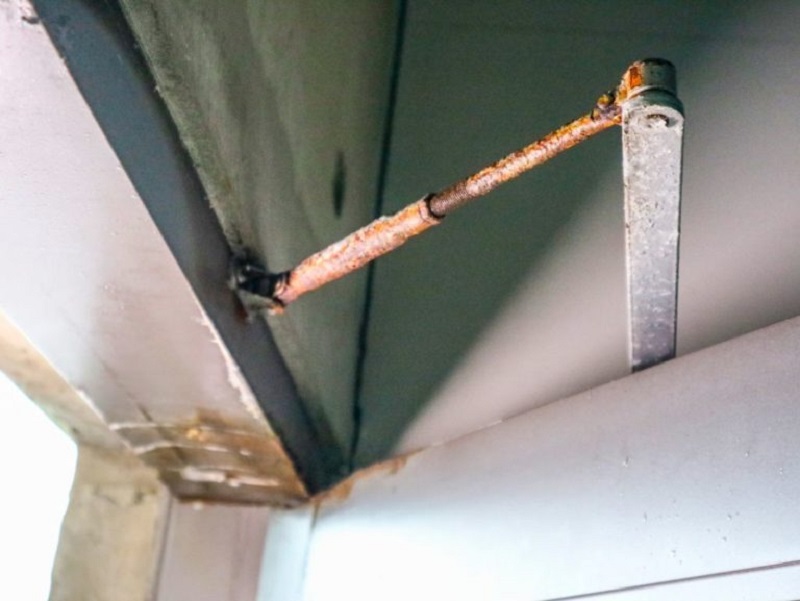 rust door closer
Dangers
Though the problems of noise and aesthetics are frustrating, the biggest problem with rusted door hardware is danger. A rusted door closer can be stuck or get out of control during door closing. Worse still, users will risk physical injuries when they pass the doors fitted with broken door closers.
Hard-to-open problem
A rusted door closer would make a door extremely hard to open. Normal users would have to exert great force to open the door. Little children or individuals with limited mobility will face a dire challenge when they pass the door. Sometimes children may try to push the door open with their whole bodies on it. This can be a huge hazard because the required force to open the door is unlikely linear.
Out-of-control problem
When a door closer rusts, sometimes the internal mechanisms become stuck or broken. This means that there is a much bigger chance of the doors becoming uncontrollable. Instead of closing smoothly, they could slam unexpectedly.
Waste-of-money-and-time problems
Replacing rusted door hardware takes time and is a waste of money when specially prepared alternatives are available. So when you are considering what door closers would work best for you, choose a door closer made of rust-proof material that has been specially designed for water resistance. It's the best choice. This kind of door closer is specially made to resist the worst the weather can throw at it.
Benefits of our products
Why would you bother to go through a tiring and time-consuming process of repairing a problematic hinge when you could dispense with the problem altogether simply by choosing one of our specially treated products?
When we manufacture a door closer, our engineers make sure that the internal patented mechanisms are sealed using specially refined techniques. There are two outstanding features:
1. We use Stainless Steel 304/316 because this material's weather resistance is much superior.
2. The protection cap safeguards the inner mechanism.
These features ensure that no moisture or other water can seep into the door closer. Door closer leaking oil is impossible for this patented design. You can swerve all the problems associated with fitting hardware outdoors with our self-closing hinges. The Waterson 3in1 Self Closing Hinge, for example, has been specifically designed to fight corrosion effectively. In addition, their rust proof door hinges come with a long-lasting resistance will complement any outdoor decor, making them both practical and aesthetically pleasing.
Constructed with a protection cap and Stainless Steel 304/316 with special surface treatment and coated to give maximum corrosion resistance, these hinges guarantee perfect performance in windy, corrosive, humid, and all kinds of outdoor scenarios.
Request For Information
Recent Post
According to the US National Safety Council, over 300,000 door-related injuries that require emergency room visits occur annually. Many of these injuries, often involving children, [...]
The floor pivot hinge may be small, but it plays a big part in how doors in shops and offices work. Often used in busy [...]
Spec writers are frequently challenged to locate fire-rated self-closing door hardware that's suitable for their projects. To assist, NFPA 80 provides Table 6.4.3.1, which lists [...]