More and more commercial retailer stores are reaching out to us with requests for heavy duty metal gate hinges functionality. Many of these high-frequency commercial retail locations need a durable solution that is also ADA-compliant. Interior metal gates generally need to withstand the daily rigors of frequent operation, as well as the possibility of unorthodox use.
Client's Interior Study Gate Requirement:
ADA compliance
Door spec 29″x36″, 16lbs but require 180~200lbs loading capacity
2 hinges on each door.
Heavy Duty Self-Closing Solutions
Crafted with weldable stainless steel, Waterson builds their self-closing heavy duty metal gate hinges to firmly withstand harsh conditions. Moreover, our gate hinges meet IRC AG105.2.8 code-compliant safety. Waterson heavy-duty hinges provide you the option to have ADA-compliant self-closing and speed control, as well as door stop and hold open functionality on commercial metal gates.
Unique Side Post Design
When heavy-duty gate hinges are required for full-surface and mid-post applications on uneven surfaces, Waterson's metal hinges can easily be mounted. Thanks to their unique offset barrel hinge design, these hinges offer superior installation versatility. Unlike many bulky and delicate gate closers, our robust hinges maintain consistent and reliable performance. These bolt-on hinges are manufactured from durable materials, ensuring they can support heavy loads and withstand the test of time.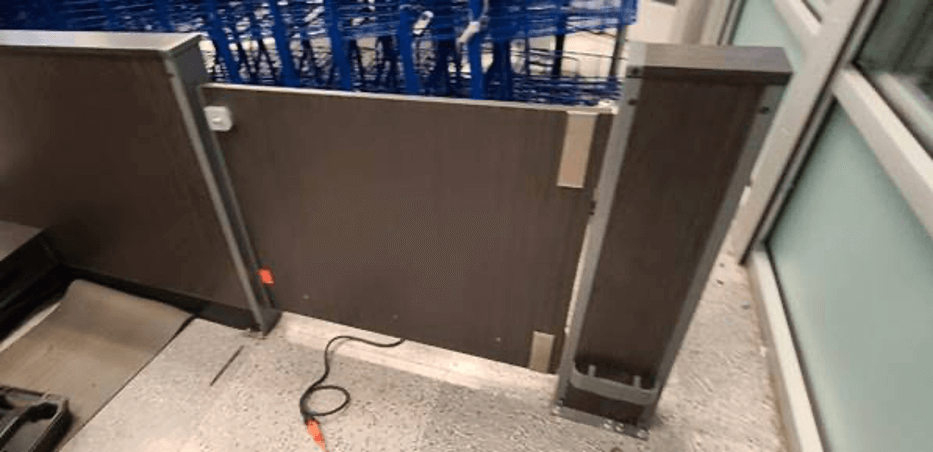 Waterson Heavy-duty Metal Gate Hinge Closer
Waterson Gate Closer Hinges combine speed control self-closing technology and traditional hinge mechanism into one attractive component. Available in full surface and mid-post versions, Waterson Gates Closers are crafted from durable 304, 316, and 316Lmarine grade stainless steel. These low-maintenance gate closer hinges are easily adjustable to meet ADA & ICC A117.1 requirements for 5lb opening force and closing speed. UL-listed one million cycle times grade-1 testing ensures high quality, secure closing, and reliability in the interior, exterior and harshest environments. See all our features.
Request For Information
Recent Post
In the United States, residential garage fires are alarmingly common, with approximately 6,600 incidents annually, leading to 30 fatalities, over 400 injuries, and property losses [...]
In the United States, residential garage fires are alarmingly common, with approximately 6,600 incidents annually, leading to 30 fatalities, over 400 injuries, and property losses [...]
Black gate hinges are more than just functional components; they are a style statement for homes and businesses alike. These hinges not only provide essential [...]