Arched top doors are trendy!
Arched top doors have recently gained a great deal of storefront door popularity due to their elegance and aesthetics. Many companies have been choosing arched top as their entrance. For example, Balmain Fashion Company, the French luxury clothing and perfume leader, chose arched top doors for their flagship Moscow store. However, finding a solution for an arched top door with a sound self closing system is not easy, particularly when trying to maintain a beautiful exterior.[/fusion_text]
The storefront doors are two arched top glass doors with the delicate black metal frame. Aesthetic and trendy.
What could be the problem if the arched top door needs self closing?
However, finding a solution for an arched top door with a sound self closing system is not easy. Weather makes it more difficult.
In the winter, the cold wind keeps blowing inside the store. On the contrary, in the summertime, room temperature goes up to 30 degrees. The owner wants to keep the door widely open for fresh air.
At first, the contractor suggested some self-closing hardware like conventional floor spring or door closer. But, they soon found out that none of them work.
There was no header frame for door closer on the arched top door. On the other hand, installing a floor spring takes too many efforts. The owner just doesn't want to close the store because of construction. Business goes first.
Self closing door hinges for arched top door
Waterson self-closing door hinge is the arched top self closing door best solutions. It's reasonably easy to install. The door closing speed is adjustable depending on the need of the users. Work nicely in winter and the summer.
[/fusion_builder_column]
For more product insights. Read our related posts.
The New Door Closing Hinge Adopted by KFC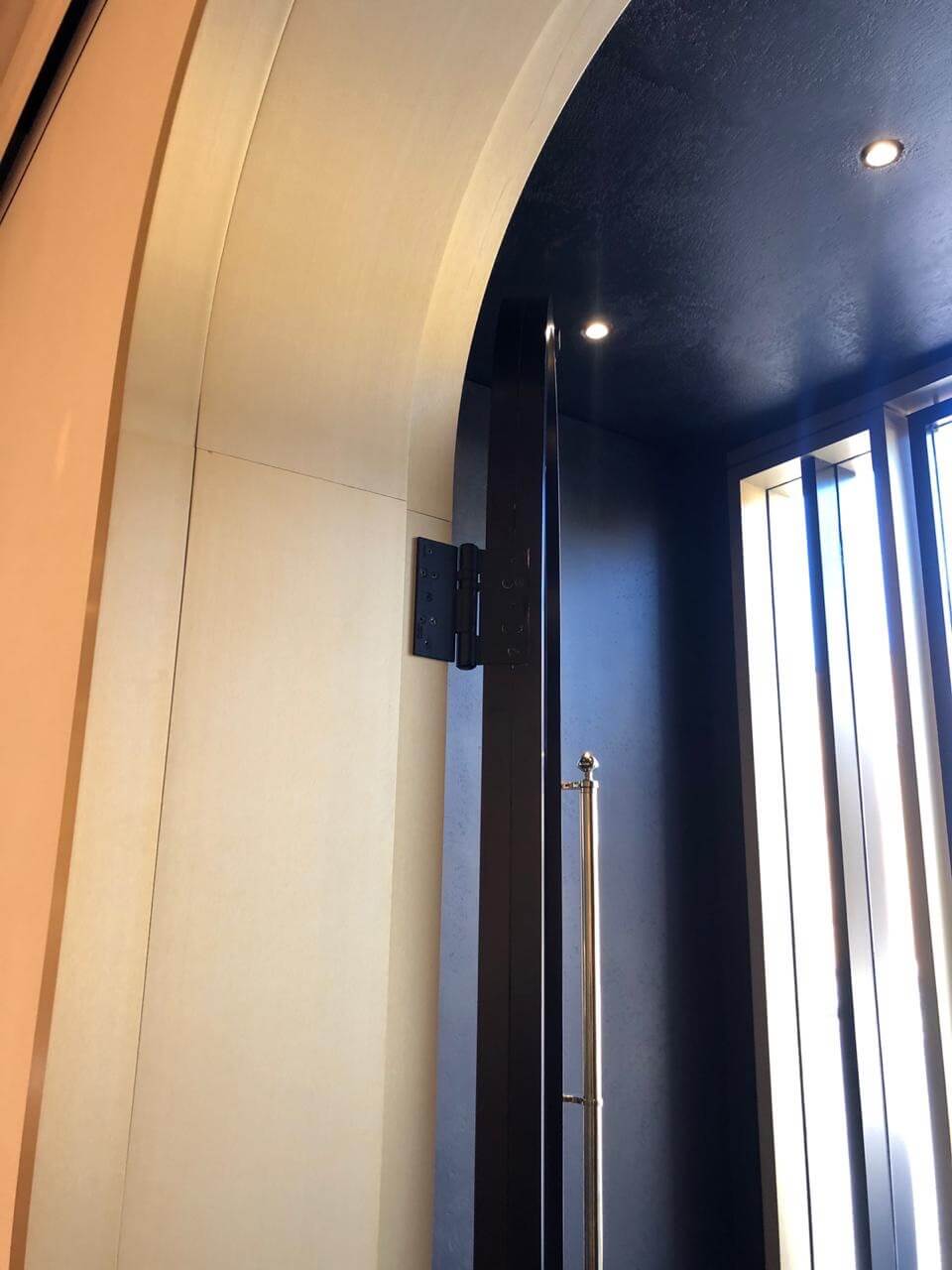 Photo Gallery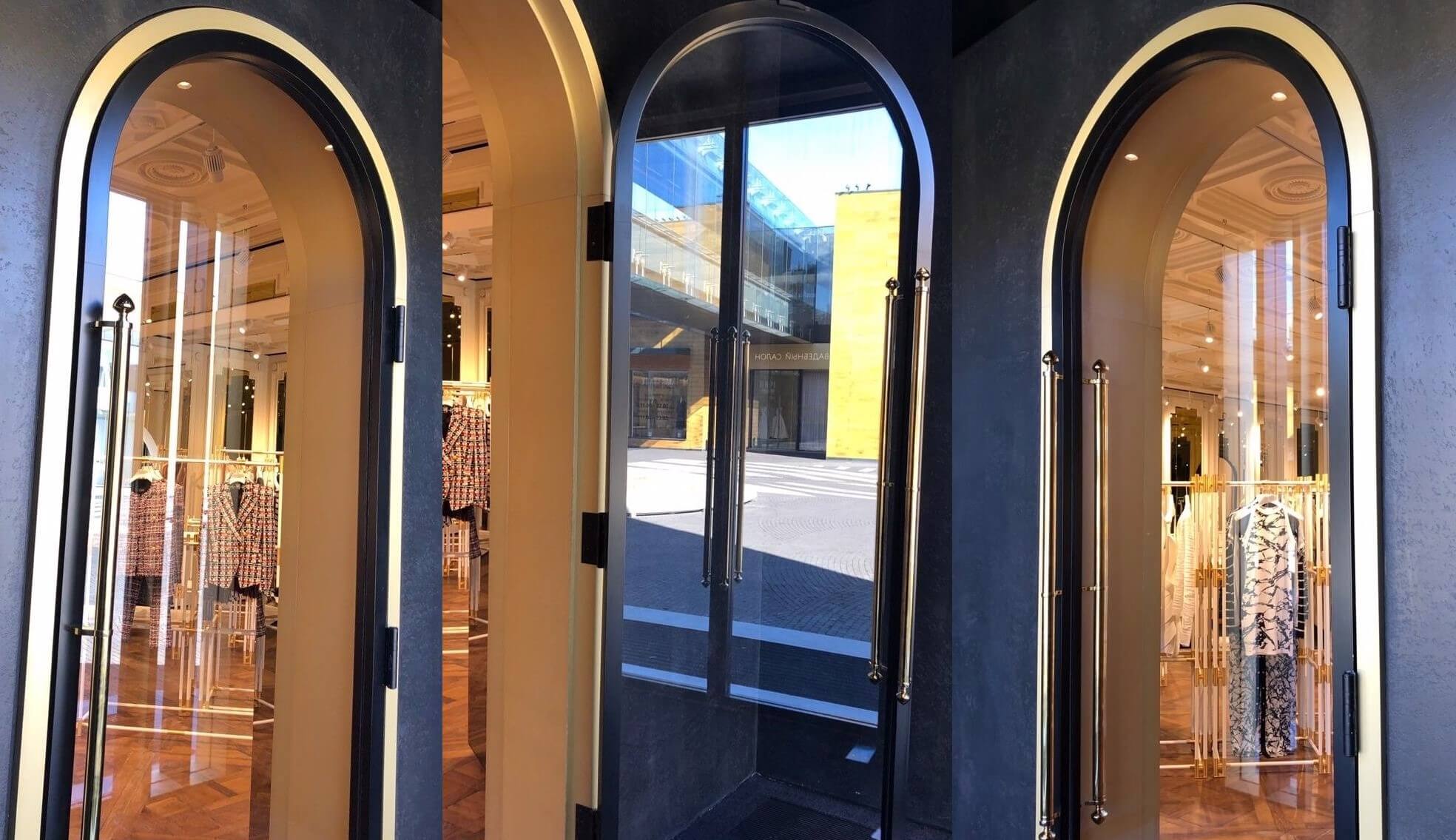 Waterson Self-closing Door Hinges 
Waterson Heavy Duty Gate Hinges combine speed control self-closing technology and traditional hinge mechanism into one attractive component.  Available in full surface and mid-post versions, Waterson Gates Closers are crafted from durable 304, 316, and 316L marine grade stainless steel. These low-maintenance gate closer hinges are easily adjustable to meet ADA & ICC A117.1 requirements for 5lb opening force and closing speed. UL-listed one million cycle times grade-1 testing ensures high quality, secure closing, and reliability in the interior, exterior and harshest environments. See all our features.
Request For Information
Recent Post
Double doors are commonly used in various places, such as commercial buildings, schools, hospitals, and large public spaces. These door closers are often used to [...]
Gates, blending functionality and aesthetics, come in diverse designs. The square post and round post structures are common, but there are also other innovative gate [...]
In a factory setting, safety and functionality are on the choice of components. One critical selection is the gate hinge, a small but vital part [...]